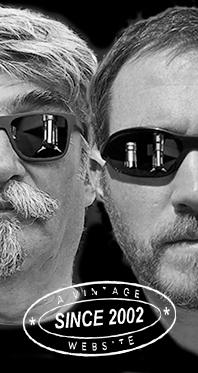 Home
Thousands of tastings,
all the music,
all the rambligs
and all the fun
(hopefully!)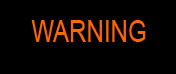 Whiskyfun.com
Guaranteed ad-free
copyright 2002-2023



| | |
| --- | --- |
| | This session, written before the tragic events, is published in tribute to Morocco and to all our friends there and in France. |

A word of caution


Let me please remind you that my humble assessments of any spirits are done from the

point of view of a malt whisky enthusiast

who, what's more, is aboslutely not an expert in rum, brandy, tequila, vodka, gin or any other spirits. Thank you – and peace!

Cognac is back again

I don't know if cognac will ever catch up to malt whisky, not in terms of intrinsic quality—on the contrary, it's ahead—but in terms of concept. It's true that cognac is so dominated by big blended brands that true single estate, or even single cask options, are extremely rare once you go beyond the very limited circle of aficionados.


Fats Waller, Honeysuckle Rose, 1929

As a result, we find ourselves in a strange situation where the whiskey lover will adore roughly 0.1% of the cognac production and rather dislike the remaining 99.9%, finding them too weak, too muddled, too diluted, and too... blended. See you in twenty years? For now, at WF, we keep tasting the 0.1%, and that's enough to make us happy. Quick, we deserve a little apéririf…

Château de Beaulon 7 yo 'VSOP' (40%, OB, Cognac, +/-2021)


We had an excellent little 12 yo last year (WF 86). This is pure folle blanche and most certainly a Bons Bois, even if they wouldn't really tell. We love the Bons Bois. Colour: pale gold. Nose: lovely fresh cognac, on ripe peaches, touches of liquorice, some tobacco, ripe grapes, gorse, dandelions, mirabelle jam… In truth it goes beyond the 'apéritif' quality on the nose. The peaches are really running the show after ten minutes. Mouth: a tad sweet and full of liquorice allsorts, sultanas, apricot jam and honey. Still very lovely but a bit sweet for a palate accustomed to whisky. A lot of honey. Finish: medium, sweet, honeyed and with bags of sultanas. Comments: an excellent young VSOP, with a solid body at just 40% vol., it's just that I find the sweetness is a little 'too much' and a little unnatural. But for cocktails, really?


SGP:741 - 80 points.

By the way, many producers are mentioning cocktails again and it's true that cognac sales come and go. Every time things slow down a bit—and I've been noticing this for at least forty years—there's some marketing whiz kid who stands up and claims that what will save cognac is cocktails. And off they go, tossing out cheap recipes to the press and influencers. Cognac and green tea, why not? Each time, it's just another little nail in the temporary coffin, until the next phase of strong growth wipes all the problems away anyway. Having said that, the large houses claim that nearly 80% of the cognac consumed worldwide is enjoyed in the form of cocktails or as a long drink, mixed with sparkling water and ice. Not the cognacs we like...

Symphonie des Terroirs N°1 'L.31Y' (50.6%, Jean-Luc Pasquet, Cognac, 534 bottles, 2023)


This one's said to be the first ever 'cognac' by the house Pasquet. They mean it is their first blend, and neither a single-estate nor even a single-cru, as there is some Grande Champagne, Petite Champagne, Fins Bois and Bons Bois inside. The code ***might*** suggest that the youngest component was 31 years old, but do not quote me. Colour: full gold. Nose: you would almost believe they worked with a 'top-nose' from the perfume industry, as what I'm finding first is green oranges, vetiver, ylang-ylang, old roses and indeed orange blossom. It almost feels like you could dab a drop behind your ears, I'm somewhat reminded of 'Eau d'Orange Verte' by Hermès. Both the freshness and the 'unicity of styles' are rather impressive. Naturally, there are also a few raisins, peaches and a little honey. With water: a little rounder, with awesome touches of fir honey and propolis. Perhaps a little argan oil too. Mouth (neat): tenser than expected, with rather a lot of liquorice and quite q few orange zests. Tobacco and oak, a little water should do it a world of good. With water: orange blossom honey coming centre stage. Baklavas and panettone, how does that sound? Some oak under control in the background (black tea). Finish: long, a little more peppery, with cloves, tea and cigars. Oranges closing the door at the end. Comments: the oak would play with your palate a bit, but magnificent oranges have been maintaining control throughout.


SGP:651 - 89 points.

Prunier 1986/2023 (50.3%, OB for The Purist Wine4You, Petite Champagne, 42 bottles)


They said small outturns, big spirits (who said that?) Colour: deep rich gold. Nose: this one's a little more tropical, with mangos and crushed bananas beyond the usual peaches and sultanas. I'm also finding rather a lot of quince jelly, prickly pears, a touch of geranium (flower) and more and more honeysuckle. God made this planet only to allow us to grow honeysuckle and smell the flowers first thing every morning, while thinking of Fats Waller. No water needed. Mouth: medium, wonderfully zesty and fresh. It hasn't got the tighter oaky structure of the Pasquet, but it's got some pepper and some caraway. It's pretty exotic. A drop of water will just make it a tad rounder and more honeyed. Finish: rather long, wonderfully fruity and tropical, with some wonderful local honey (made by Melipona bees from the Caribbean? The ones that do not sting?) Comments: we could discuss for hours which one is the best, and we'd still be here tomorrow morning.
SGP:641 - 89 points.

Laurichesse 'Le Vaillant Lot 76' (48.1%, Malternative Belgium, Grande Champagne, 2023)


They've had two stunning 1975s by Laurichesse last year, with exhilarating dry extracts (WF 92 and 91). Colour: deep gold. Nose: it's so smooth, it is a liqueur (sounds like an old ad for Scotch whisky, does it not). Apricot liqueur, quince, mirabelles, orange blossom and acacia gum, a drop of high-end cider, bergamottes (the sweets)… What a nose! It is so… smooth. Mouth: more cider at first, then indeed acacia gum, dates and marzipan, touch of ripe banana, then the whole army, mirabelles, peaches, raisins, honeys, flower syrups… And orange blossom water. Lebanese cookies. Finish: medium, unexpectedly citrusy, with even citrons. Comments: rather extraordinary. Had it been demijohnned at some point? The 'yellow' fruitiness here is insane.


SGP:641 - 90 points.

Jean-Luc Pasquet 'Le Cognac d'André L.68/72' (54.3%, OB, Fins Bois, 738 bottles)


André's 1973 had been just flabbergasting three years ago (WF 92). It stems from the village of Asnières-la-Giraud, north of Saintes. Colour: full gold. Nose: it is tighter, more austere, more elegant as well, more on cakes at first, but it would then get more aromatic, with pears poached in Yquem (right, in a small Sauternes), a little muscat, sweet flowers, gardenia, clematis, honeysuckle, daphne… And then even roses. It's incredible how floral this one is. With water: I think I'll have to mention panettones again. It's not an obsession, it's just that I find a good panettone brings together the fragrances and flavours of a fine aged spirit. It's one of life's miracles (hmm…) Mouth (neat): marvelous, first with a touch of varnish. Then peaches of course, raisins naturally, flower jellies and hay, soft liquorice, vine peaches, apricots, crème brulée… I find it amazingly 'full', very classic. With water: just very classic indeed, not need to try to further dissect it. Finish: rather long, with more citrus and honeys, with some very nice tension throughout. Oranges in majesty in the aftertaste. Comments: actually, there's nothing particularly special about it; it's just magnificent. This is getting higher, as Jim Morrison would have said.


SGP:651 - 91 points.

Lhéraud 1967/2023 (46%, Grape of the Art, Bons Bois, 132 bottles)
We're not very familiar with Lhéraud, but we've had a very nice Petite Champagne VSOP a while back. But this is a bons bois, I'm starting to wonder if malt whisky enthusiasts might not prefer the bons or fins bois, rather than the grande or petite champagnes. Or even over the borderies, which are admittedly quite rare. Right bois ordinaires are even rarer it seems. Colour: amber. Nose: this one's more 'stewed', or 'cooked' as far as fruits are concerned, it is also more on wine, you could almost imagine an old Montrachet. Right, or a Meursault. But indeed, no chardonnay to be encountered in Cognac, this has apples, pears, bananas, umeshu, ripe damsons, then balsa and cedar wood, mushrooms and earths, humus, a touch of rubber (close to balsa)… Mouth: while André's was admirably straight, this is much more aromatic, almost exuberant, with more stewed bruits and resinous/rubbery woods. No one in Cognac would use mizunara (the whisky makers' Kardashian wood), but I am finding mizunara – and I'm feeling shame. Wonderful orange sauce, plums, fig jam, the usual peaches in all their forms, raisins, and a molassy touch. Finish: long, stewed, jammy, sweet, extravagant indeed. Many raisins. Comments: a tad less 'hi-def' than the 1968, but frankly, it is just another amazing cognac from the best years of rock and roll – and experimental jazz.
SGP:751 - 90 points.

All that's left is for us to taste a pre-war cognac, the question is which war we're talking about…

Héritage René Rivière 'Madame Pivoine Lot 25' (48.1%, Malternative Belgium, Borderies)


And there, a Borderies, and not just any Borderies, a 1925! (allegedly). Pivoine means peony, by the way, Colour: gold. Nose: it's somewhat gone to the other side, that of herbs, ointments, leaves, teas, earl grey, old cordials (we found an old bottle of Arquebuse the other day, there were similarities), verbena hundred percent, dried rose petals, a touch of patchouli… There are spices too but those remained soft and relatively discreet. In short, an exquisite, charming nose. Tasting very old spirits that end up seeming modern doesn't hold much interest, what's happening here is exactly the opposite. Mouth: exactly the same feelings. Biscuits, herbal teas, balms indeed, old liqueurs, perhaps old bottles of rum… An old actor who still knows his lines, but… Finish: short to medium. Old liqueurs indeed, tinned greengages, mead… Comments: it's moving, very slightly worn out but it's still having flashes of sheer brilliance. Since we've mentioned Fats Waller earlier, did you know that his hit 'Squeeze Me' was composed in 1925? Got to love Wikipedia, one of the few remaining islands of intelligence and (relative) trust on the web.


SGP:451 - 89 points.