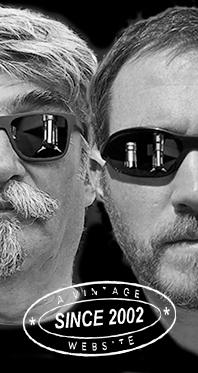 Home
Thousands of tastings,
all the music,
all the rambligs
and all the fun
(hopefully!)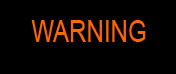 Whiskyfun.com
Guaranteed ad-free
copyright 2002-2023



Dazzling Glen Elgin 1/4

It is truly astonishing to see that the number of samples from this or that distillery can increase very suddenly, without warning, depending on the batches of barrels that are put on the market and distributed to smaller (but very valiant) independents. This is currently the case for Glen Elgin, as while we hadn't even tasted a hundred of them in over twenty years, several dozens of them have come knocking on our door in recent months, not to mention the ones we've sourced ourselves. But we're not complaining, it's an excellent distillate! Remember the old White Horse blends?


One of White Horse's homes was Glen Elgin
(extremely modern magazine ad, 1967, USA)

Glen Elgin 12 yo (43%, OB, +/-2022)


We last tried it in 2016, it's been all about roasted malt and coffee (WF 82), let's see… Colour: straw. Nose: oh I remember, it's raw, very earthy, very malty indeed, and with a lot of ale and stout. You would almost believe they had distilled some Guinness. Some black earth as well, autumn leaves, fresh walnuts, wet coffee dregs… Now it would settle down eventually, moving towards some walnut cake and pecan pie. Mouth: it is really not an easy tiple, but that's part of its charms. More Guinness, Nescafé, tobacco and coffee, strong honey… One can imagine that there are old Scots who swear only by this Glen Elgin and remain loyal to it. It's certainly not an easy and commercial style. Finish: medium, malty, on bitter ale and more walnuts yet. Comments: as I remembered it. As I said, I'm sure it's got its die-hard aficionados.
SGP:361 - 82 points.

Glen Elgin 'Peated Finish' (44.5%, Murray McDavid, Craft Series, Batch #Peat01, 2022)


It was finished in an ex-Islay cask, so that's what we sometimes call 'in-cask blending'. These are really creeping in these days… Colour: pale white wine. Nose: it's reminiscent of some young yoghurty Tobermories that would have gathered a little Ledaig. I'm finding porridge first, then toothpaste, chlorophyl, yoghurt indeed, leaves, garden smoke (bonfire), ozone, touches of mud, leaves… Mouth: more fruitiness, with some Caol-Ila-like citrus, lemon custard tart, drops of limoncello, more leaves, nice touches of basil and dill, perhaps some of Glen Elgin's deep maltiness too, but it does really feel like a blended malt. A good blended malt. Finish: rather long, with more peppery and leafy smoke. Ashier aftertaste. Comments: not a bad drop at all, quite the opposite, but I'm really not a fan of all these in-cask-peated single malts, even if many are actually pretty excellent.
SGP:364 - 80 points.

Glen Elgin-Glenlivet 12 yo (46%, Cadenhead, Original Collection, bourbon, 2022)
Colour: pale white wine. Nose: very austere, very leafy at first, with some grains and chalk then, plus a little aniseed, liquorice and wormwood, which gives this little baby a touch of absinth, shall we say. Then more and more porridge, as in the others. This porridge is rather of the sour, mashy, traditional kind. Mouth: very close to the OB, with just less oak impact, so less sweetness in this very case, and even more leaves, malt and porridge. Finish: medium, but oranges are coming to the rescue now. That's good. A little demerara sugar too, maple syrup as well… Comments: it really took off on the palate, after a few minutes. The nose remains anecdotal.
SGP:561 - 84 points.

Glen Elgin 11 yo 2012/2023 (60.9%, Watt Whisky, hogshead)
Colour: white wine. Nose: extremely Glen-Elginy (oh come on), with everything porridge, chalk, husk, ale and green walnuts. With water: more porridge than at Porridge, Porridge & Sons'. Mouth (neat): I don't know if that's the effects of ethanol, but I'm finding this one much fruitier than the others, more citric in a good way, and shock-full of pink grapefruits. That's enough vitamins for the whole week (writing this on a Monday night). With water: wonderful, wondering if it was the same whisky that we had on the nose. More of those pink grapefruits, some regular ones as well, some stewed rhubarb, and then this compotey feeling that's always rather perfect. Stems and leaves keep it straight in the background. Finish: long, more on raw barley, beers, more citrus, walnuts… Comments: an impressive body here. Awesome raw maltiness, no wood in the way.
SGP:661 - 87 points.

Glen Elgin 11 yo 2009/2021 (58.8%, The Single Malts of Scotland, cask #807777, hogshead, 238 bottles)
Colour: very pale white wine. Nose: once again, no wood in the way, just porridge again, leaves, a little cork (it is not corked), pine needles, lemongrass, crystallised angelica (perhaps)… With water: grapefruit, juice, flesh and skin. Mouth (neat): very creamy, in the style of the Watt, with big citrus, a tiny spoonful of yoghurt, the ten-times aforementioned porridge, these grapefruits, limes… With water: just perfect. A tiny hint of smoke but I may be dreaming. More porridge and white bread too. Finish: grapefruits at the helm, for a long time. Barley and IPA. Comments: superb all-natural, characterful malt whisky. I'm more than happy because I think we'll have many similar ones…
SGP:561 - 87 points.

These wee session with very similar whiskies can be a little tough but on the other hand, provided the whiskies are good, they push you towards your limits.

Glen Elgin 11 yo 2009/2021 (58.4%, The Single Malts of Scotland, cask #807781, hogshead, 247 bottles)
Colour: pale white wine. Nose: back to ueber-porridgeness and utter leafiness. A little tough, this one. With water: but who's decided to distil the lawn and all the fallen leaves? Loads of chalk, flour, sourdough… Mouth (neat): chills! Huge lemons and limes, melissa, grapefruits… I mean you couldn't make it zestier. With water: opens up like a flower in the morning, with some nectar, light honey, puréed chestnuts, but rather less citrus this time. Don't they say in the Bible that the ways of the barrels are inscrutable? Finish: long, mashy and spicy, probably less 'pure' than its sister cask. Comments: excellent, just a tad less 'pure' indeed.
SGP:551 - 85 points.

Glen Elgin 13 yo 2008/2022 (51.8%, The Dava Way, recharred hogshead, 305 bottles)


Some new bottlers connected to Dunphail and Bimber distilleries. I say in terms of pedigree, you can't do much better (even if I don't know much about Dunphail). Colour: pale white wine. Nose: touch of varnish and wine vinegar at first, then a little acetone, then grapefruits, then porridge, then custard, then candyfloss, then coconut balls (that's the recharring). Something else. With water: back to sour fruits, lemons, leaves… Mouth (neat): I see where this is going. More oak impact, more complexity as well, some coffee, wood varnish, coconut wine, then the expected citrus. All the porridge that we had found in the others has become, say meringue. With water: perfect, no more run-around, rather citrus juice. Finish: medium, citrusy, with notes of plane mango and a drop of yellow chartreuse. Zesty aftertaste. Comments: I think I liked the 'nature monsters' a little better (Watt, first TSMoS) but this is close. The coconut was under control.
SGP:651 - 86 points.

Glen Elgin and White Horse

Glen Elgin, much like Lagavulin, was at the heart of the famous White Horse and undoubtedly contributed to the power and body of this legendary, very peaty and malty blend for our modern palates, even though old advertisements labeled it as "smooth" and "mellow." Sure thing. The distillery was purchased by DCL/SMD for White Horse Distillers around 1929-1930. Old bottles of Glen Elgin indeed prominently featured a white horse on the labels, and some relatively recent ones were still branded 'White Horse Glen Elgin,' like a version for Japan.