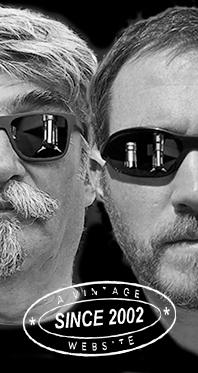 Home
Thousands of tastings,
all the music,
all the rambligs
and all the fun
(hopefully!)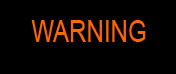 Whiskyfun.com
Guaranteed ad-free
copyright 2002-2023



Easy session, three little Glenfiddich

It's true that we've tried many splendours lately, and shall try many more soon, so we may need a little break, that is to say malt whiskies that are meant to be, hem, not too cerebral. Easy post-holidays whiskies, shall we say…

(Magazine ad, circa 2000. Looks like it was real.)



Glenfiddich 'Malt Master's Edition' (43%, OB, +/-2022)


This is some kind of double maturation, first bourbon, then sherry. It is a very affordable NAS expression, as all NAS should be if you ask me. It's good that they bottled it at 43% instead of some stingier 40%. Colour: straw. Nose: I like this, it's rather on apple crumble, walnut cake and some gentle ale, with the usual pears coming through only after a good fifteen seconds. Pretty light but well-constructed on the nose, now as usual with these relatively simpler drams, the truth will lie somewhere on the palate… Mouth: it's a good palate, easy, very Glenfiddich at first (we're not talking Glenfiddich 1937, are we), then more and more led by raisins, which works pretty well in this context. You could have believed this was finished in cognac wood. Some preserved peaches too, apple compote… Finish: medium, with a little more tea-ish oak, cinnamon, star anise… You may try to pour a teaspoon of this into your hot glass of mulled wine, you'll see, it'll work. Comments: pretty positive and probably a good gift to remote friends and family, as it's really easy and well made. I mean, close friends and family may need something a little more characterful instead. Anyway, we had tried an earlier batch bearing the older livery and thought it was very good too, so no changes as far as scores are concerned.


SGP:541 - 84 points.

Glenfiddich 'Reserve Cask' (40%, OB, travel retail, 1l, +/-2022)


Here some 'hand-selected' sherry casks are married together in a 'solera vat'. Not sure the words solera and vat do hang nicely together; this sounds a little oxymoronic but let's not be bores once more. I mean, a perpetual vat that you keep filling is something else than a solera, is it not. This time again we had tried an earlier expression (circa 2015) but we had thought it was a little too mundane back then (WF 76). Colour: gold. Nose: much leafier and yet lighter than the Malt Master's, rather on fruit peel, cut grass, a little hay, cardboard, sawdust, leather… Mouth: sweeter, rounder for a while, but it would lose steam and become rather tea-ish and tannic. Some wood spices, a little fudge, some malt (and Ovaltine/Ovomaltine)… Finish: rather short, sweeter, with a little sugarcane syrup. Overripe pears and apples in the aftertaste. Comments: relatively all right, juts not very compelling. This time again, we won't change our score. Oh and the Malt Master's killed it, I'm afraid this little Réserve stood no chance.


SGP:541 - 76 points.

Glenfiddich 12 yo 'Our Triple Oak Twelve' (40%, OB, France, +/-2022)


A vatting of American oak, European oak sherry and virgin French oak. I believe it is a bottling for France, hence the French oak I would suppose. Nowhere does it actually say '12 years old' but with a large '12' on the label, it cannot not be, this is not rum after all, is it. Colour: gold. Nose: the expected vanilla cake, praline, nougat, popcorn, banana cake, custard tart, blancmange, getting then matter so to speak, with some sawdust but nothing unbearable, quite the contrary. Mouth: I believe the Malt Master's Edition was still superior, and indeed this has quite some apparent oak (we sometimes call them whiskies with exposed beams), but despite the lower strength it's got stamina, freshness and nice fruits, around mirabelle plums and apples. Plus the Glenfiddich pears. Also some raisins once more, from the sherry I would suppose, which will prevent this baby from becoming cardboardy at 40% vol. Finish: short to medium, with good fruits, mirabelle jam, even a little honey. Pleasant! Comments: you know one of our usual mantras, 'please bottle at a higher strength'. Solid Glenfiddich, nonetheless.


SGP:541 - 82 points.