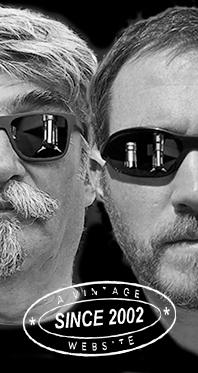 Home
Thousands of tastings,
all the music,
all the rambligs
and all the fun
(hopefully!)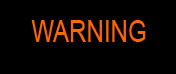 Whiskyfun.com
Guaranteed ad-free
copyright 2002-2023



Cheers to all friends in Limburg

I'm sad I couldn't make it to the home of the Sauferbrunnen this year. Beware of the Curry Wursts!



Angus's Corner
From our correspondent and
skilled taster Angus MacRaild in Scotland

Eight Linkwood

Long time no Linkwood. Let's fix!



Linkwood 14 yo 2007/2021 (46%, North Star 'Wee Star', 1st fill hogshead, 500 bottles)
Colour: deep gold. Nose: honey glazed pastries and flower nectars, an obvious level of influence from the cask here, but it feels like this easy 46% balances it nicely. There's some fresh meadow flowers and green fruits in there too. Very nice! Mouth: same feeling, easy sweetness, pastries, honey, soda bread and a few autumnal ale notes. Very easy, simple and stays the right side of natural with its sweetness. Finish: medium, with a light sappy note, some cigarette papers and sultana. Comments: simple and deadly easy quaffing juice. Little wonder Mr C placed it in a 20cl pocket bottle.
SGP: 541 - 84 points.

Linkwood 10 yo 2011/2022 (52.2%, The Whisky Exchange '50th Anniversary', refill hogshead + bourbon barrel, 870 bottles)
Colour: pale straw. Nose: lychee, pollens and cut green apples. With plenty of meadow vibes, bailed hay and crushed flower stems. An extremely summery profile I find. With water: hints of pineapple jelly, fruit salad and gorse flower now. Mouth: same feeling of pollens, sweet flower nectars, sunflower oil, sun lotion and touches of linseed oil and sandalwood. A very clever wee composition. With water: even fruitier and sweeter now, doubling down on this confectionary and juicy fruit vibe. Fruit salad juices, sweetened breakfast cereals and lemon oil. Finish: good length, a little drier and more peppery now, but still with these summery and floral vibes aplenty. Comments: I can see why this one fits well into this series, it's all about easy and simple pleasures. I think the mix of these two casks has worked very well.
SGP: 541 - 87 points.

Linkwood 10 yo 2012/2022 (56.1%, Lady Of The Glen, cask #305474, tawny port finish, 271 bottles)
Colour: salmony gold. Nose: perhaps not as scary as I was anticipating, this is mostly on fruit jams and pastries with a generally very approachable feeling of sweetness that starts to remind me more of sauternes than tawny port. With water: a little earthier, more putty, some fruit teas, some dried herbs and an impression of red liquorice. Mouth: not too sure about this, I find it a little excessively jammy and cloying, perhaps a little too heavy on the port treatment. With water: water helps, but I still find it a little funny with some plasticine and red chili jam notes that feel a little at odds. Finish: medium, back on the red fruit jams, with quince and treacle too. Comments: not my cup of malt I'm afraid, you probably need to like them rather on the sweet and jammy side.
SGP: 631 - 77 points.

Linkwood 12 yo 2008 (56.8%, The Single Cask for Malt Universe, bourbon barrel)
Colour: white wine. Nose: a leaner and more distillate driven style that evokes mash water, ink and boiled cereals. Very natural and raw ingredient driven, which I'm always in favour of. With water: gathers complexity with water which is good news. An oilier cereal profile, a few wee orchard fruits and a bigger floral profile. Mouth: rather light, floral and cereal driven. Some putty and clay vibes, along with cooking oils and dried flower petals, also things like cut grass and vase water. With water: once again, it picks up nicely with water, becoming sweeter, jucier and creamier, with more malt extract, a hint of pineapple and some flower nectars. Finish: medium, on clay, grass, cereals and green apple. Comments: definitely on the lighter side, but water works some clever tricks here.
SGP: 441 - 83 points.

Linkwood 13 yo 2007/2021 (59.3%, Watt Whisky, hogshead, 229 bottles)
Colour: straw. Nose: a fuller style, with a chunkier cereal and malty quality, various shades of breakfast cereal, dried flowers, crushed oatcakes, freshly laundered linens and a few touches of hoppy IPAs. With water: lemon peel, soda bread, olive oil and a wee touch of hessian. Mouth: on the prickly side! But with good underlying sweetness and juiciness, some yellow plums and mineral oil vibes. With water: there we go! Breads, beers and putty! Some dried banana chips, olive oil, plush cereals and a tiny wee hint of ointment. Finish: good length, a wee peppery afterglow and lots of these cereal qualities resurfacing. Comments: I enjoy the fuller profile of this one, just add some water and you are on your way!
SGP: 451 - 85 points.

Linkwood 24 yo 1997/2021 (56.6%, Signatory Vintage for The Whisky Exchange, cask #7566, hogshead, 225 bottles)
Colour: pale gold. Nose: a very gentle leafy earthiness, backed by lemon rinds and lemon infused olive oil, then becoming more overtly fruity with green and orchard fruits. You could also add some pollens and a touch of witchhazel. A charming balance between the earthy and the fruity. With water: as I'm often finding with Linkwood, it becomes more floral with water, also some very light waxiness, more olive oil and still this lovely green fruitiness. Mouth: really great fruitiness up front, underpinned by a syrupy and bright sweetness that incorporates flower nectars, fruit pulps, nectarines, gooseberry jam and then back to earthier things like dried heather flowers, old school IPAs and more of these very subtle medicinal vibes. With water: green apple, wildflowers, gooseberry tart, custard and a touch of turmeric. Finish: good length, a little drier now, some watercress, cereals, dried flowers and fabrics. Comments: perhaps Linkwood really just needs time? A lovely and superbly juicy single cask.
SGP: 651 - 88 points.

Linkwood 25 yo 1997/2022 (56.3%, Signatory Vintage for The Whisky Exchange 50 years, cask #7581, hogshead, 212 bottles)
Sibling cask plus 1 year, let's see… Colour: gold. Nose: the same profile, but deeper on those earthy qualities and with added layers of 'oldness', which here translates to more waxes, more linseed oils, more putty and resinous qualities. The fruitiness is generally more on the crystallised and preserved side of things - same quality overall I feel. With water: holds this lovely resinous profile with notes of herbal teas, wormwood, Cointreau and various fruit eau de vie impressions. Mouth: excellent! Superb concentration and with big notes of crystallised honey, flower nectars, hardwood resins and fruit compotes. Orange oils, kumquat and quince jelly. With water: mango jam, rosewater, lychee, herbal ointments and hints of things like fig jam and maraschino juice. Finish: long, resinous once again, peppery and starting to become quite mentholated and still nicely fruity in the aftertaste. Comments: I had it at 89 but the palate with water tipped it decisively over the edge - a gorgeous Linkwood that seems to have aged five years in the space of 1 year in comparison to its sibling.
SGP: 561 - 90 points.

| | | |
| --- | --- | --- |
| | Let us end this wee session in theoretical style… | |

Linkwood 15 yo '100° proof' (57%, Gordon & MacPhail, bottled -/+1980)
Of all the 100° proof licensed bottlings und G&M's old 'distillery labels' series, one of the scarcest is the Linkwood. I've tasted these high strength 15yo versions in the old flat miniature G&M bottles many times and always found them totally sublime, but never from the full-size bottle. Time to put that right! Colour: pale amber. Nose: a stunning combination of umami seasonings, mushroom powder, bouillon, lovage and marzipan. Then add boot polish, deep and savoury ramen broths, resinous fir woods and camphor. A sherry cask from a galaxy longer ago and further away than Grogu's. With water: gets immediately fruitier with kumquat, orange marmalade, plum wine and then hints of five spice and treacle. Savoury, hugely aromatic and fantastically detailed. Mouth: hugely fat, spicy, dense and leathery sherry. Full of tars, herbal liqueurs, ointments, putty and even touches of iodine and roof pitch. Salted almonds, marzipan and pristinely salty liquorice. Extreme, powerful and totally brilliant! With water: saltier, earthier and more bitterly herbal now. Also still impressively medicinal and phenolic. More assorted oranges and plummy fruit notes too. Finish: stunningly long, crisp, salty, resinous, medicinal and herbal. Old school, umami and rancio drenched sherry flavours glowing in the aftertaste. Comments: tells a very different tale from these contemporary Linkwoods. Yet another star amongst so many amazing old G&M 100° proof bottlings. Not too sure how many variations of this one are out there, I've seen paler and darker vattings of this one. Furthermore, looks like Serge tried a version back in 2005 and wasn't too impressed (WF84), such is the way with old bottles. This one is a total glory though.
SGP: 563 - 92 points.