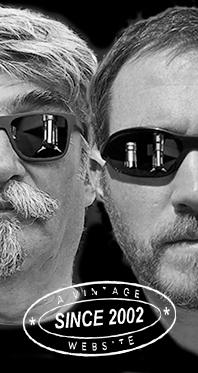 Home
Thousands of tastings,
all the music,
all the rambligs
and all the fun
(hopefully!)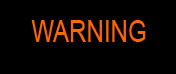 Whiskyfun.com
Guaranteed ad-free
copyright 2002-2023



Many Islay, in celebration of Feis Ile 2023 and of the Queen of the Hebrides

Tasting whiskies from strictly all Islay distilleries, since we can't attend this year again ... (with a heavy heart).



WF's Little Duos, today Ardbeg (again)

I know, we already had a wonderful Ardbeggian duo very recently but we were also having these two new ones in the queue via very friendly DHL Deutschland (don't ask). We won't let them gather dust as we did with last time's 1990, okay!? By the way, we'll soon publish our 500th tasting note for an Ardbeg...

Ardbeg's big boys, circa 2000 (WF Archive)



Ardbeg 22 yo 2000/2022 (53.4%, The Whisky Exchange, Celebrating 50 years, barrel, 243 bottles)
Part of the lovely series that celebrates the founders' family's 50 years in the spirits business. It was matured in ex-Jack Daniel's deep-charred barrels, which is absolutely 'traditional' as I seem to remember, while I was at the Distillery right in the year 2000, that they were having hundreds of those in the yard being seasoned by heavy Irish rain. Colour: gold. Nose: you were believing that Ardbeg was smoky; well this is smokier. Massive barbecue smoke, charcoal, full ashtrays, fireplace, then pinecone smoke, coal tar, band-aid, a full pot of lapsang souchong… With water: it's becoming very medicinal, with ointments, more eucalyptus and camphor, pine bud lozenges, gauze and bandages, with more tar as well. Those famous 'tarry ropes'. Fresh asphalt. Mouth (neat): big woody flavours, wood spices, fir and pine, tar liqueur, green chartreuse, cough medicine, propolis, thyme oil… That thyme is growing bigger by the minute, this is almost becoming some kind of essential oil. With water: very dry, a tad cardboardy and gristy but that really works in this context. Do not add too much water, two drops would do. Finish: long, more vegetal, more on chartreuse at high strength. Some caraway, capsicum, clove essence, even a little aniseed and a lot of pine resin. Comments: not classic, pure, crystalline Ardbeg, so very different from the ones we had yesterday, but this particularly piney combo worked just as well, even if some of us will find it particularly 'modern'. We must move with the times!
SGP:467 - 91 points.

Ardbeg 26 yo 1996/2022 (52.8%, Gourmet Pool, bourbon barrel, cask #817)


A brand new German bottler, this little Ardbeg being their first bottling. Colour: straw. Nose: the opposite style, this one is 'pure and crystalline', while it's also got these wee touches of tropical fruit starting to pop out 'in the old way', especially mangos. What we sometimes called 'the transmutation of peat'. Oh forget, otherwise oysters, tarry paint, ashes, a lot of brine and three green olives. With water: no, five olives. Per glass. Mouth (neat): awe… Smoked mangos, smoked peaches, tobacco ashes, drop of absinth, cracked pepper… Possibly the most 'exotic' and yet 'pure' Ardbeg I've tried. Who's distilled this? The Laphroaig crew, right? Keeping the equipment fit before new owners Glenmorangie would properly restart the distillery… And there's always this story about the purifier being on, or off, or broken, or disconnected… Someone should write a book about Ardbeg's purifier. Geert? With water: clearly old Ardbeg. Putty. This very particular combo, tar, almonds, lemons, brine, iodine... And whelks, winkles, cockles and clams! I'm reminded of that stunning official 30 yo 'Very Old' at 40% vol., into which they (well, Allied's very engaging Robert Hicks, their famous master blender) had thrown many glorious very old casks. On the other hand, they had told us it was that or Ballantine's. And no, no one can remake history. Finish: incredible. Salty almonds and mango chutney, plus green chartreuse again. Chartreuse from a very old bottle… Comments: pure Ardbeggian bliss. The age is perfect.


SGP:557 - 93 points.