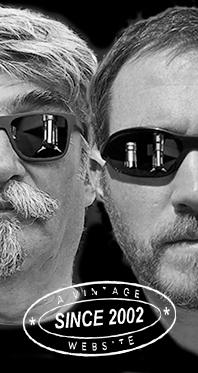 Home
Thousands of tastings,
all the music,
all the rambligs
and all the fun
(hopefully!)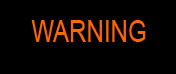 Whiskyfun.com
Guaranteed ad-free
copyright 2002-2023



| | | |
| --- | --- | --- |
| | | Many Islay, in celebration of Feis Ile 2023 and of the Queen of the Hebrides |

Angus's Corner
From our correspondent and
skilled taster Angus MacRaild in Scotland
Many Laphroaig for my wedding
Lucy and I are getting married today. So why not an unnecessarily large pile of Laphroaig to celebrate? After all, just as Serge's favourite distillery is Clynelish, so mine remains Laphroaig.

| | | |
| --- | --- | --- |
| | The only conundrum that remains is, in what order should we do them…? | |

Laphroaig 9 yo 1987/1996 (46%, Murray McDavid, bourbon)
A rather charming parcel of stocks which I always thought were generally high calibre from the various versions I could try over the years. Colour: pale straw. Nose: the ABV works perfectly here, abundant coastal freshness and character. Soft, wispy and lemony peat smoke, beach pebbles and hints of grapefruit and a tiny glimmer of passion fruit. Mouth: lovely richness and a round, savoury smokiness. Then goes more towards grapefruit, lemon tea, soot peat embers, tar and mineral salts. Finish: medium, chalky, peaty with antiseptic, seawater and grapefruit again. Comments: simple but totally pristine young Laphroaig.
SGP: 456 - 88 points.

Laphroaig 14 yo 1987/2002 (60.26%, Douglas Laing Old Malt Cask for Potstill Vienna, 126 bottles)
Colour: gold. Nose: slightly tight at first, unsurprisingly given the strength, all on higher end citrus juices, seawater and hints of things like mackerel grilled over wood coals. There's also the beloved pickling brines and tar! With water: excellent with water now! Fatter, fruitier and with a sweet, deep and textural peat smoke that gives that wonderful 'head in a kiln' vibe. Mouth: pow! Fantastically pure, medicinal and coastal Laphroaig. Zinging with lime and lemon juices, brine, iodine and impressions of wet kelp and a little hessian. With water: pure brine and medicinal power with fat, creamy peat smoke, lemon infused olive oil, tar and grapefruit. Finish: long, oily, tarry and briny. Also some sooty and almost greasy peat flavours in the aftertaste. Superb! Comments: 1987 seems to have been a winning year for Laphroaig. I just love this one with its purity of character, simplicity and power.
SGP: 567 - 91 points.

Laphroaig 8 yo 1998/2007 (46%, Douglas Laing 'Provenance', two refill hogsheads)
Let's see how the distillate compares one decade later… Colour: white wine. Nose: always fascinating to do these kinds of head to head, this is also super clean but ashier, more immediately on mineral salts, smoked sea salt, brine and lemon juice. A sharper and more punchy peat aroma as well. Also more medicinal I would say. Mouth: very close to the OB 10 year olds from this era, but cleaner, punchier and with lighter wood influence. So seawater, grapefruit, lemon juice on fresh oysters and raw, slightly wooly peat smoke. Finish: long, tarry, salty, peaty and pristinely on bonfire smoke and iodine. A grilled kipper winking in the aftertaste! Comments: a different, slightly bigger and less fruity distillate profile to the previous decade, but I would say the quality remains the same as the MM. Love the basic, unvarnished purity of these Laphroaigs, terrific distillate!
SGP: 366 - 88 points.

Laphroaig 13 yo 1998/2012 (59.0%, A D Rattray, cask #10475, bourbon barrel, 227 bottles)
Colour: straw. Nose: a tad rougher and more aggressive with a slightly sharp and grassy smokiness. Then a grubby peat smoke, grilled shellfish, petrol, iodine and mineral salts. With water: embrocations, smoky mash water, sooty coal scuttles, peat ashes and tar. Mouth: hot and very dominated by seawater, petrol, peat and an impression of hot chilli oil. I'm finding this one rather on the brutal side. With water: still massive and extremely peaty and salty. Densely smoky and sooty too. A brute! Finish: long, very salty, very smoky and very ashy! Comments: not without its charms, and I believe this is still technically great distillate, but this is going too far into extremes of simplicity and brute power for me.
SGP: 378 - 82 points.

| | | |
| --- | --- | --- |
| | Let's do a handbrake turn and start going backwards… | |

Laphroaig 21 yo 1992/2013 (50%, Hunter Laing 'Old Malt Cask' for Japan, refill barrel, 243 bottles)
Colour: pale gold. Nose: a very different profile, really on soft, slightly overripe green and exotic fruits, but with funny notes of shoe polish, creosote, tar liqueurs and herbal teas. A much softer and highly fragrant take on Laphroaig - with a lovely, ethereal and wispy peat smoke in the background. At times it is reminiscent of some old OB 10yo bottlings to my nose. With water: gets more fragrant and detailed, developing aromas of muddled herbs, coastal flowers, salted liquorice and wee touches of mustard and hessian. Mouth: feels older than it is with these slightly extractive notes, wormwood, camphor, putty, cheng pi aged citrus rinds and smoked teas such as Lapsing Souchong. With water: a tad simpler, but very classical with straightforward peat, TCP, iodine and grapefruit notes that seem to be eternal Laphroaig benchmarks. Nicely drying and robust now. Finish: good length, nicely tarry, thickly peaty and peppery with a few more dried citrus peel vibes. Comments: these early 1990s vintages are superb at these ages. Hard to beat! I also rather like the slightly gentler side of Laphroaig on display here.
SGP: 466 - 90 points.

Islay Single Malt 32 yo 1990/2022 (49.3%, Thompson Bros, refill barrel, 275 bottles)
I think we all know by now that these bottlings belong in this session…? Colour: bright straw. Nose: this perfect muddled of smoked herbs, soft wood ashes, green fruits, fresh coastal things such as beach pebbles and more complicated impressions of linseed oils, hessian and tar. Stunning freshness at this age and still a perfectly preserved distillery character on display. Mouth: beautiful mature peat smoke that breaks down into herbs, smoked teas, eucalyptus, tar liqueurs, iodine drops and smoked olive oil. A few drops of limoncello too! There's also an underlying salty and umami savoury quality to the whole palate which is extremely pleasurable. Finish: long, slightly minty, heathery, more herbal and displaying greener tones such as myrtle and parsley along with smoked beers and tea tree oil. Comments: it's true that there may be quite a bit of similarity from cask to cask in these parcels (they were vatted together only a few years ago I believe) but when the quality and drinkability are this high, it seems a trivial point to make.
SGP: 466 - 90 points.

Islay Single Malt 30 yo 1990/2022 (51.3%, Nanyang Whisky 'The Peninsula Collection', 310 bottles)
Colour: pale gold. Nose: a superbly fat and camphory style of peat smoke, almost leathery with these great textural impressions! Salted liquorice, tar liqueur, ointments, shoe polish and hints of mustard powder. Really stunning! With water: lemon cough drops, tarred beach wood, smoked mead, bonfire embers and lanolin. Still deep and superbly dense. Mouth: immediate power and surprisingly big peat! Lots of tar and iodine, bandages, grapefruit, more hessian vibes and a palate that certainly follows through on these more fat and textural impressions that were on the nose. With water: a little saltier and tad sharper here and there, but otherwise the same fantastically fat and perfectly mature whisky! Finish: long, camphory, tarry, medicinal and with this gorgeous lingering peat smoke in the aftertaste. Comments: will someone keep a cask or two of this juice until it turns 40yo? Would seem like a smart move if you can afford to sit on it.
SGP: 467 - 91 points.

Islay Single Malt 1989/2021 (52.1%, Thompson Bros for Kirsch Import, 250 bottles)
Colour: pale gold. Nose: similarities and subtle differences once again! This is more fruity and more playful with gorse flowers, sandalwood, grapefruit and some wonderful notes of melon and guava that really come across as 'old school Laphroaig'. Smoked teas infused with lemon rinds, tarry rope and camphor. Stunning - obviously! With water: deeper, dustier and drier, on pure kiln air, heather ales, caraway and crystallised honey. Mouth: once again, perfect power and amazing freshness, clarity of character and fantastic notes of velvety peat smoke, iodine drops, lemon cough medicine and eucalyptus. I also get some wee notes of crab sticks and something I can only describe as 'fruity seawater'. With water: stunning textural development with water, the peat is extremely pronounced and the whole thing takes on a rather gelatinous and mouth-coating vibe. Finish: very long, perfectly drying, deeply tarry, various dried fruits, smoked teas and medicines on display. Comments: pure, utter class! One day someone will accumulate a bottle from every bottling in all these 'Islay Single Malt' parcels and do some kind of mega tasting. Please put my name down for a ticket, whoever you are…
SGP: 466 - 91 points.

| | | |
| --- | --- | --- |
| | A short break…. before we get a bit silly. | |

Laphroaig 1976/1997 (50%, Lombard's Jewels of Islay for Japan)
A super rare bottling for Japan, that apparently mentions Laphroaig but only on the rear label. There have been some very, very good 1976 Laphroaig bottlings… Colour: gold. Nose: that familiar fruitiness, going in this occasion towards dried exotic fruits such as mango chunks, desiccated coconut and pineapple rings. A surprising sense of sweetness and things like tropical fruit juices. Also a few herbs and slightly leafy, smoked tea notes. With water: a brittle, mineral smokiness that incorporates many seashore impressions, wet pebbles and various complicated ointments. Mouth: could be a high-powered old OB 10 year old, with these metallic sooty and peaty notes, lots of exotic fruit qualities and this lovely, crisp coastal profile that keeps it rather sharp and fresh. I also find pink grapefruit and passionfruit. Exquisite fruitiness that in some ways nods at Bowmore from the previous decade! With water: still wonderfully fruity but also peatier now, even some dried (smoked?) flowers, camphor and aniseed. Totally deadly whisky! Finish: good length, more passion fruits (hooray!), tiny hints of iodine and antiseptic, which helpfully reminds us this is Laphroaig, but also glowing peaty notes in the aftertaste which are stunning! Comments: this must surely be a sibling cask to the great Kingsbury 1976 Laphroaig? Reminds me of that profile a lot. I feel like Laphroaig generally held onto its more outrageous exotic qualities about a decade longer than Bowmore managed - discuss?
SGP: 654 - 93 points.

Laphroaig 10 yo (90 US proof / 45%, OB, Julius Wile Sons & Co New Hyde Park NY, circa 1980)
I wrote notes for this one already, but, you know, different batches etc… Yes, that seems like a good excuse… Colour: gold. Nose: ok, I was being slightly frivolous about batches in my above comment, but I do definitely recall the previous bottle I wrote notes for being much more sherried than this. Instead, this is pure old Laphroaig. Passion fruits and mangos laced with medicines, bandages, seawater, then pink grapefruit and tiny notes of dried seaweed and sandalwood. Poetically coastal, fresh and full of this very particular elegant and gentle peat smoke that drifts in and out between all the fruit and seashore aromas. Truly, a beautiful nose. Mouth: definitely a less sherried batch. Very much on lime, citron peels, grapefruit, passion fruit and exotic fruit teas with hints of fennel and natural tar. Also many coastal things and a general feeling of soft seawater and umami / salty qualities. A softly earthy and tarry flavour of peat that feels drier and more organic than the modern manifestation. Also wonderfully and complicatedly medicinal. Finish: long, outstandingly salty, precise, full of crystalline peat smoke, preserved tropical fruits and tiny notes of dried seaweed, mineral salts and impressions of hessian in the aftertaste. Comments: the impression I am always left with after trying these old Laphroaig 10s is that of the purity and power of the distillery character that shines through - you just could not be drinking any other whisky in existence. One of the all-time great flavour profiles in Scottish single malt whisky. Certainly a different take than the more sherried version I tasted before, but for me same score.
SGP: 764 - 94 points.

Laphroaig 30 yo (43%, OB, 75cl)
One of the very early batches I believe. Colour: deep gold - a darker batch. Nose: there are many various flavours you can say about these older Laphroaigs, but - as with something like Pinot Noir - sometimes it's easier just to say: 'Old Laphroaig'! An extraordinary and perfectly integrated display of tropical fruits combined with very gentle medicinal aromas and the most gorgeous and elegant, drying peat smoke. You could add smoked teas, grapefruit peel, a few iodine drops and these wonderful, subtle notes of waxed hessian and camphor. Mouth: the sherry in this batch is stunning and very obvious here, hugely rich, waxy, fruity and with some darker fruit notes such as sultana and fig coming off the back of the sherry, which is also stunningly resinous, earthy and salty with some beautiful tobacco notes too. Perfectly engaging and mouth-filling at 43%, treads a perfect tightrope between power and grace. Finish: long, warming, full of dry, brittle and elegantly peppery peat smoke, more tiny inflections of iodine and crystallised exotic fruits and tropical fruit teas. Comments: a very special whisky for me emotionally for many reasons, but one of those rare instances where I believe the technically quality of the whisky itself more than matches that emotional power. We've often lamented these being bottled at 43%, but I wonder if that hasn't actually been something of an asset here? The sheer elegance, effortlessness and class of this whisky is thrilling.
SGP: 665 - 94 points.

Laphroaig 16 yo 1974/1991 (54.6%, Signatory Vintage, cask #5119, sherry, 225 bottles)
Something of an elusive legend, one which I never managed to record notes for… until now! Colour: ruby/mahogany. Nose: I cannot not think of the great 1974 for LMDW, only this is of course a younger version of that profile. Stunning old style sherry and peat fused at the hip, but with a slightly more tangy youthfulness keeping everything hyper fresh and still heavily involving many types of fruit. Dark sticky preserved ones, green ones, crystallised ones and of course myriad exotic fruity notes. You can add to this some deeply resinous aromatics such as fir wood resins, huge camphor and linseed oil notes, aged tar liqueurs such as Clacquesin and also aged mead, strawberry wine, plum syrup with star anise and many ancient honey and herbal liqueurs. As expected, stunning! The type of nose you can barely keep up with and if we kept going this tasting note would never end. With water: even broader in its complexity and aromatic detail. Bringing in dried flowers, ruby ales, heather, ink and treacle. Also Maggi liquid seasoning and a sherry profile that manages to be both stunningly salty and fruity. Mouth: immense arrival, tar extracts soaked in pure peat smoke, deeply medicinal with cough syrups, herbal ointments, pristinely salty liquorice and almond oil. Huge, immensely concentrated and spectacularly cohesive whisky that manages to balance massive peat and sherry influences. There's also root beer and cola syrups, pure iodine and more of these wonderful camphory and leathery qualities. With water: salty, fruity, peaty and earthy in way that makes the whole thing feel perfectly savoury, immensely mouth-coating and with this spectacular undertow of dry, herbal peat. We are comfortably in that hypnotic territory where all we can do is plod along after this dazzling whisky! Finish: immensely long, tarry, full of perfectly dry and herbal peat smoke, embrocations, fruit syrups and cordials of many shades and a stunningly chocolatey and herbal bitterness in the aftertaste. Comments: magnifique! One of these all time great sherry and peat bombs that just leaves you blinking and speechless. What's so amazing here is the controlled power of it, relentlessly developing at each stage while still displaying such potency.
SGP: 666 - 95 points.

| | | |
| --- | --- | --- |
| | Another wee break and then to finish, something rather cool that is really just a geeky experiment and little more than an excuse to drink a double measure of the same great whisky. But, it's not very often that you can try two different bottles of the same whisky from the same era side by side after going on their own decades long separate journeys. Now, I agree, we don't know these aren't different batches either, so really there's plenty good reasons to do these head to head. The first one (bottle A) is the bottle I opened to celebrate the commissioning of our Kythe Distillery project last year. The second (bottle B) is from another bottle opened recently by some very good whisky folk, and which I was very kindly provided a sample of. Needless to say, we'll taste these side by side in tandem… | |

Laphroaig 14 yo (91.4 US proof, OB, Carlton Import for USA, 1950s) - bottle A
Colour: deep gold. Nose: another world away, even from the 60s Laphroaigs. This is altogether deeper, fatter, drier and so much to do with the peat as a core ingredient. I also mind endless subtle medicinal herbal notes, dry leaf mulch, mushrooms, tar extracts, heather flowers and dried seaweed. What these both have is a stunningly herbaceous peat profile that fades in and out as you nose. Mouth: astonishingly huge whisky! Peat has been slapped into your mouth with a trowel by a sinew-armed crofter! Tarry and medical, but primarily drying, organic, leafy, herbal and full of dried flowers, ointments and herbal tea impressions. Going back and forth between them, what this one seems to possess is a more singular peat profile, intense, dry and almost with a sharper level of precision but still incorporating so many mesmerisingly complex tertiary flavours. Finish: stunningly long, deep, drying, herbal, medicinal and still with some dried flowers and brilliant saltiness. Comments: the thing about these whiskies is that, while they aren't as 'peaty' on the SGP scale as many modern examples, the flavour of peat they display is just off the charts in terms of its power, depth, complexity and the vividness with which it has been manifest in the spirit.
SGP: 565 - 95 points.

Laphroaig 14 yo (91.4 US proof, OB, Carlton Import for USA, 1950s) - bottle B
Colour: pale amber. So, already this would suggest these are different batches… Nose: a different batch for sure! This is obviously sweeter and more sherried, more like some kind of peat and herb cordial with salted honeys, resinous fir woods and many exotic hardwood extracts. Also walnuts and salted liquorice. As above, exquisite and endlessly detailed peat and herbal aromas. Here it's just with this extra earthy and salty sherry! Mouth: what's amazing is what a sense of immediacy and power they both share. The same crofter is coming back to fill in the gaps in your teeth now! The sherry adds an undeniably layer of complexity here: vividly tarry, sweetly herbal on cough syrups and ancient green Chartreuse, but also bouillon, camphor, tea tree oil and wintergreen. Finish: same feeling of just endless, swirling peaty depths. But the sherry once again adds something extra, something deeper and more complicated. There's a slightly bitter cocoa note, some bitter marmalade and hints of creosote and dusty phenolics. Comments: Same as for the first one, but all I'll add is that this must be a different batch, the differences between them are too distinct and pronounced. That said, the similarities of distillery character are crystal clear and quite breath-taking. If I had to pick a favourite, I would say the salty/sweet tang of sherry in the mix here edges it for me, but only by a tiny whisker.
SGP: 665 - 96 points.