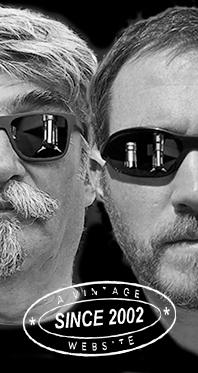 Home
Thousands of tastings,
all the music,
all the rambligs
and all the fun
(hopefully!)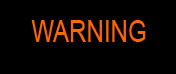 Whiskyfun.com
Guaranteed ad-free
copyright 2002-2023



We're trying to push Longmorn back into the top twelve, where it used to belong before some started to not care anymore (apparently).

The Average White Band circa 1972 (soulwalking)

Longmorn 13 yo 2008/2021 (55.2%, Fadandel, 1st fill oloroso sherry barrel, cask #1227, 197 bottles)
A sherry barrel, that's not very common, is it. Colour: amber. Nose: Longmorn loves sherry and sherry loves Longmorn. Tiny varnishy start, then millionaire shortbread, oxtail bouillon, burnt raisins, bananas flambéed and strawberry jam (a wee spoonful). Also whiffs of old pinot noir and walnut cordial, plus toffee. That should sum it up. With water: two struck matches, more strawberry jam and a little bacon. Plus all the rest again, toffee, yada… Mouth (neat): toffee in abundance, plus chocolate and pencil shavings. A little elementary, perhaps, but the job is done. With water: classic spicy sherry, still hot and very robust, rather in the style of some official NAS at C/S by other large brands from Speyside. Finish: long and chocolaty. Still a tad hot and kirschy. Amontillado in the aftertaste. Comments: very good, but these beasts need your attention, which can be a little tiring if all you wanted was 'one whisky'.
SGP:651 - 85 points.

Longmorn 2005/2020 (50.9%, Michiel Wigman, They Inspired, butt, cask #18074, 238 bottles)


With J.F.K. Would you believe that in thirty years' time, our descendants will bottle some whisky under the 'They Inspired' banner, sporting Donald J. T. on the label? Colour: dark amber. Nose: this is massively on chocolate, chocolate liqueur, black raisins and burnt cakes, brownies, scones… A little umami in the back. With water: stout, herbs, parsley, marrow quenelles, black chocolate… Mouth (neat): in the style of the 2008, only spicier, with some gingerbread and ginger tonic. Curry and coffee. With water: you would say it is Glenfarclas 105. Finish: long, spicier, chocolaty. The blackest black turon in the aftertaste. Comments: this is what we call a young sherry monster. Chop-chop, into the hipflask! Or cellar it for thirty extra-years…
SGP:561 - 85 points.

Longmorn 2003/2018 (57.7%, Or Sileis, Legends, Arthurian Tales, sherry hogshead, cask #HL16999, 251 bottles)


So Sherry again, but the colour is much lighter, which ain't obligatorily bad news. The cask # suggests this was bottled by Hunter Laing. Ans yes, we're late once more. Colour: white wine. Nose: zzzing, quite a shock after the thickish Fadandel and Wigman. Lime, chalk, bread, kiwi, gooseberry, granny smith, weissbeer… With water: more green gooseberries, hints of not-too-ripe peaches as well. A fighter, it seems. Mouth (neat): a chalky, tight and acidic arrival, very green, on concentrated lime juice perhaps, the greenest green pears… Well this one's sending shivers down your spine, as they say. Extremely tight indeed when unreduced. With water: there, fresh fruits coming in without constraint, peaches, cherries, plums, apples… Finish: rather long, acidic, tight, tart… your spine keeps vibrating. Brrr… Comments: great fun, but it was a fight. No sherry in sight, unless that was the tightest fino ever. The kind that sends shivers down your spine.


SGP:561 - 83 points.

Good, here's what we really wanted...

Longmorn 1972/2005 (57.3%, Jack Wiebers Whisky World for 1. Münchner Whisky Festival)
Hallo Munich! We've been having this one in the boxes for a long time (obviously), so it's more than time to crack it open. Let's remember 1972 has been a good year for malt whisky quality-wise, to say the least. Colour: amber. Nose: good, there's an issue here, why is it that most 1972s would be displaying these astounding honeyed/beehivey notes? There are so many examples, Glen Grant, Clynelish, Caperdonich, Glenlivet, Highland Park, even Macduff… And many others for sure. This is amazing. Acacia, elderflowers, meadow honey, pollens, beeswax, great Sauternes, dried apricots, mirabelles and quinces, honeysuckle… What happened in Bonnie Scotland, in 1972? The Incredible String Band? With water: no changes. Mouth (neat): oh! Bergamots, kumquats, marmalade, heather and chestnut honeys (big stuff, thanks to the bees), Szechuan pepper, cinnamon cream, pepper… With water: superlative, with oriental pastry (makrout), pepper plus ginger plus cinnamon cookies, candied ginger, honeys of course… Finish: long, Longmorny (obviously), spicier, with some turmeric and ginger in the aftertaste. Comments: what happened in 1972? We've kept asking for twenty years or more and no one's ever come up with a sound answer. Did Led Zeppelin tour the country and send vibrations to all Distilleries ? Or was it that The Average White Band was formed in Dundee? Who's got a clue? Historians? Dr. Nick? The SWA? The Keepers? Who, who, who?
SGP:651 - 92 points.