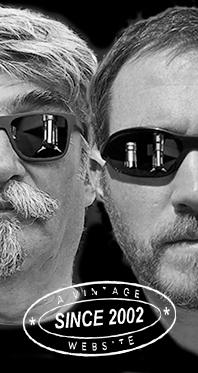 Home
Thousands of tastings,
all the music,
all the rambligs
and all the fun
(hopefully!)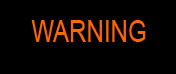 Whiskyfun.com
Guaranteed ad-free
copyright 2002-2023



France, Namibia, England, Germany, New Zealand and Canada:
around the world once more

Long time no whisky trip around the world! As usual and to save on petrol, we'll kick this off from France. Even better, from Alsace…



St Wendelin 2011/2021 'Le Souffle Marno-Calcaire' (46.4%, OB, Uberach, France, 430 bottles, 2022)


This one's got the GI 'Whisky d'Alsace'. It's doubled-distilled in some copper Holstein and fully matured in an Alsace cask 'from a prestigious house' (from Bas-Rhin). To be honest, using Pinot Noir has often meant pure wreckage in the past, but some distillers seem to have learnt, over the years, how to do it and that it wasn't just a matter of 'dumping Ardbeg into Chambertin' (and writing that in big letters on the labels). Colour: deep gold, with only the faintest hues of copper. Nose: it really is 'a creation', rich, with indeed whiffs of peonies and blueberry tarte, but I spot no dissonances and no problems of balance, on the contrary. Small herbs and spices coming out after a short while, touches of juniper and caraway, fig leaves, blood oranges, tamarind, a little guava, and a very particular kind of natural rubber, from some tree that I couldn't even identify, all I know is that I've smelled this two or three times already. But where and when, I don't know. Also the smallest bit of swiss cheese. Awer scheen! But again, the devil usually sleeps on your palate… Mouth: very good, no devil! There are flavours that 'should' not belong here but that, as if by magic, really work, such as gin (gin!), rose, salt and lavender (its good side), as well as caraway liqueur, which I was expecting. Then cake, perhaps raspberry muffins? Finish: medium, with lovely sweeter spices, rather in the family of the Szechuan peppers and such. Comments: looks like this cask was monitored very closely, at least twice a day (right). An unlikely Elsass-made idea, executed with a lot of care.
SGP:651 - 86 points. (some data ammended)

Speaking of red wine, off to…

Ondjaba 'The Namibian Whisky' (46%, OB, Namibia, +/-2021)


A new whisky country on little Whiskyfun, hurray! The last new country was South Korea, excellent whisky by the way. This Namibian is actually a single grain, matured in virgin and red wine casks, now 'grain' refers to many kinds of cereals and methods of production; in whisky terminology, grain is all what's not malt, while malt has to be barley, unless that's a Scottish rule only? Even malted barley in columns produces grain whisky, mind you. Colour: deep gold. Nose: great fun. A lot of ski wax at first (I am not joking), spruce, thuja, asafoetida (that's singular!) and pencil shavings, then hashish, liquorice, pinewood smoke, garden smoke, cigars, some lovage… Well, this would please any slightly bored taster (which I am not). But remember, the devil… Mouth: love it, even if, or maybe because it is a kind of art-house whisky. First salty liquorice and more pinewood smoke (crazy lapsang-souchong), then fermenting fruits and some grassy berries, around cassis, or even holly spirit (not holy, right). Some spicier pumpernickel too, and something that reminds me of some of those crazy newish Americans such as Koval. Not too sure, maybe Milk & Honey? Finish: rather long, more on moist prunes, damsons, juniper… Comments: more than just a curiosity (just seen that some elephants have been involved in some way). As I said, the blasé taster with love it and what's more, the red wine did not, as it appears, exactly have the upper hand.
SGP:574 - 83 points.

Bimber 'The 1st Peated' (54.6%, OB, England, 1,140 bottles, 2022)
That's the thing, when friends ask you whether this or that distillery makes peated or plain, all you're able to answer now is: 'both'. But it's good fun to witness all these heirs of Ledaig, Longrow or Brora in action. Colour: gold. Nose: less entertaining, but much cleaner and straighter than the Namibian, as we would have expected. Somewhat in the style of peated Chichibu, even if it would tend to display more earths, ashes and leaves, and perhaps less straight lemons. Very faintly mouldy. With water: mud, damp chalk, wool and even tiny whiffs of wet dog (again, we're sorry, dogs!) Mouth (neat): lapsang and resins over some rich and creamy fruitiness, it is almost as if they had smoked some classic readymade ex-bourbon Bimber. Of course that's not what they've been doing (but you can buy smoked water, min you!) but it does feel a bit like a turbo look on an old Porsche. Which, to be honest, I've now got a fondness for, isn't everything only a matter of time? With water: fresh and tangy. Salty smoke. Finish: medium, with lemons and seawater. Seawater from the River Thames? Also tangerines and a very small oyster. Comments: possibly only medium peated, and/but certainly very excellent and flawless. My main problem, and that's me of course, is that I just cannot get Islay (and Brora) out of my head whenever I try a peater. Perhaps a story of chance and necessity… But yeah, excellent, as expected.


SGP:555 - 86 points.

We'll soon try some glorious plain Bimbers, but in the meantime…

Elsburn 'The Journey 2022' (43%, OB, Germany)


It was matured in 'fortified wine casks'. Wineskies rule the new world of whisky! Colour: deep gold. Nose: not too sure this time. We've had some other Elsburns that had been straighter and fuller, but this is rather made-u… I mean flavoured with really a lot of oak and wine, which creates a kind of sourness. On the other hand, some moist all-grain breads, or perhaps fresh pumpernickel would put things straighter when they would join in the dancing. Also Caramelised Macadamia Oat Latte. Mouth: much more to my liking on the palate. Big raisins, caramel, corn syrup, molasses honey, proper honey and butterscotch. This one goes down like Klammer or Moser-Pröll on the Lauberhorn. Finish: breads are back, especially pumpernickel. I'm not going to tell you why it's called pumpernickel again, am I? Comments: some extremely pretty drinking whisky. As for the nose, we may have gotten other preferences, but there.
SGP:641 - 82 points.

Cardrona 5 yo 'Growing Wings' (64.9%, OB, New Zealand, bourbon and sherry, 2022)


We've already tried some excellent 'Just Hatched' expressions from Cardrona's. Colour: gold. Nose: that's the thing with such high strengths, the nose can be blocked and this one is. Seemingly. A little bread, a little sawdust, a little vanilla, a few raisins, some cut apples… With water: nice earths! Bread crumbles, praline brittle, mushrooms cooked in Noilly, cured ham, overripe apples, a little walnut wine (my grandma used to make the best in the world), touches of paint and wood varnish… All is well here. Mouth (neat): good and too hot. Very hot. Burns. Please… With water: there, excellent, modern, with touches of pears, apples and pineapples, plus vanilla and sourdough bread. Citrus coming in then, with oranges and a salty touch. Well, something that triggers 'salt' on your palate. Finish: long, creamy and fruity. Williams pear liqueur plus a cup of mushroom soup (with some coriander please). Orange squash in the aftertaste. Comments: many 'new' Distilleries are making them good these days. I went to my huge local 'hypermarket' the other day and couldn't help but notice that whiskies of the world (not Scotch, Irish, American or Canadian) were making up for more than half of the references. And it's very far from being a specialist shop.


SGP:651 - 85 points.

Speaking of Canada… Will this be the oldest Canadian ever?

J.P. Wiser's 40 yo 1982/2022 'The Apprenticeship' (61.9%, Ex-Libris, LMDW, blended Canadian, 240 bottles)


Good, this old glory was beefed-up using several fighting casks, including ex-Speyside, then it was further 'enhanced' in quarter casks having contained some peated Scottish malt. I'd bet the latter started with an 'L'. Some cooking! Colour: gold. Nose: as always, the peat comes out first and it's hard to get rid of it, even when rather vast amounts of coconut water and vanilla should help. But at 62% vol. I'm not sure anything remains logical, especially when the whisky's 40. With water: all asparagus, eggplant and salsify, stewed. What a curious old whisky… Mouth (neat): clearly something else. A thinner body with rather a lot pf peat, that's unseen in my meagre experience, I would suppose you could only achieve this when using some ex-peater casks (or peater-seasoned casks? Are we there already?), which so many good people seem to be doing these days anyway. With water: a feeling of peated light bourbon. More coconut and some citrusy, slightly salty and medicinal smoke. Finish: medium, on similar notes. Comments: an odd whisky, very intriguing. At times you would believe they've recreated Laphroaig Select starting from the other side. Seriously, it's very good, we're just not used to this unseen combination. Moses saved from the waters.
SGP:633 - 85 points.

Can you buy 3 litres of 'L' new make, inject them into an average hoggie under high pressure and temperature, and immediately use said hoggie as a finishing vessel for a few days? And then repeat? Is that doable?