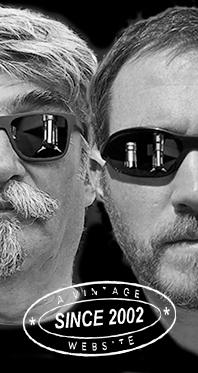 Home
Thousands of tastings,
all the music,
all the rambligs
and all the fun
(hopefully!)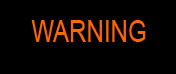 Whiskyfun.com
Guaranteed ad-free
copyright 2002-2023



From France to Germany to Slovenia

That's right, another 'world' session, starting from France, as usual. It's true that in France, anybody owning a still, a pressure cooker or a Thermomix is making whisky these days.

Sailing-master extraordinaire Jean Le Cam holding a bottle of Eddu 'Yes We Cam !' (Distillerie des Menhirs)



Augustin Lefort (42%, OB, France, blended malt, +/-2022)
First time I'm hearing of the house Lefort, apparently it is made in the Charentes (think cognac). But don't hold your breath, the packaging is really too 'French'. Naturally, they mature Lefort in ex-cognac casks. Isn't it good that no one's using any wood in pastis making? Colour: gold. Nose: hey, it is relatively pleasant, soft, pretty much in the style of the various NAS by the largest makers in Speyside, with some barley, hay, cakes, overripe apples and earl grey. Plus drops of triple-sec, plus gingerbread, light oak, and madeleines since we're in France... 'In French France', as some would say. Mouth: very light, a little grainy, with a thin body and some sweetened tea, vanilla, cake, apple juice and… woosh, it's gone. Finish: very short, but clean. The aftertaste is bringing back ripe apples and a few raisins. Comments: I was afraid it would have been much worse. It's just extremely light… but clean… but light… but clean…
SGP:331 - 77 points.

Perhaps a more potent French?

Eddu 'Yes We Cam !' (45%, OB, France, 2023)
I'm not sure they ever tried to say this name out loud, unless it was a little joke in the first place. Let's say it was. More seriously, it is a tribute to French sailor extraordinaire Jean Le Cam a.k.a. King Jean, who won so many races. This is roughly ten years old. Colour: gold. Nose: Eddu was one of the very early French whiskies and have always been great at distilling buckwheat. Which, granted, is only a hemi-cereal, but why would anyone say anything while some well-placed brands are now using tequila wood? Frankly!

This is an unusual nose, rather spicier, not too far from rye and hops, geranium, wisteria, with a very fresh earthiness and some salads and aromatic leaves, oxalis, oyster plant, cress, sorrel… Plus kelp, naturally, and Breton mead. Mouth: good fun indeed, with some pineapple, a feeling of patchouli, pink banana, rhum traditionnel (Jean Le Cam almost won the Route du Rhum!), then drier breads, pepper, rather drying spices, cinnamon... It's good fun that it would suddenly change its course like when Jean Le Cam rescued Kevin Escoffier during the Vendée Globe 2021. Finish: medium, with touches of caramel, butterscotch… Comments: some unusual, softer whisky. No one else is making this style and I say it should be cherished, as in a way, it's patrimonial whisky.
SGP:641 - 87 points.

Brigantia 'Classic' (43%, OB, Germany, +/-2022)


We're on the shores of stunning Lake Constance now and not at Cardhu, despite a 'Chinese-type' packaging that may leave a little doubt. Let's say it is a tribute, all right? Colour: hay. Nose: breads, vanilla, sourdough, grist, pears, finger biscuits and a little peppermint. Carrot tops, then porridge and muesli, plus hints of musty cellar. Mouth: good, cool, honest, malty, bready, with stewed fruits and a ginger + cinnamon mix at the spice department. Sour cider and beer. Finish: medium, with touches of molasses and some bananas flambéed. A little dusty oak in the aftertaste, as well as an unexpected salty touch. Comments: 'classic' indeed, but neither a Cardhu nor a brigand. Oh well, we're a little lost…
SGP:441 - 76 points.

Broken Bones 4 yo 'Batch 1/22' (46%, OB, Slovenia, 2022)


A story about some friend breaking his leg. Between us, we've heard tons of wackier stories with whisky, from made-up legends to invented founders and even grandfathers, so why not a broken leg? We've already tried some of their very-small-batch whiskies and thought they were very good. Colour: white wine. Nose: beers and ciders all the way at first, then dandelions and other yellow flowers (gorse…), then tarte tatin and root vegetables, beets, parsnips, salsify… Mouth: spicy caramel, sweet beer sauce, toffee apple, nougat, touches of tobacco and liquorice, some corn syrup, then a slightly grittier spiciness (clove, caraway, pepper). Finish: long. The oak feels a wee bit, nothing excessive but that will cost one point (pff…) Stout, instant coffee and maple syrup in the aftertaste. Comments: pretty excellent. How's that leg, by the way?
SGP:551 - 85 points.

Willowburn 'Ember Batch 003' (45.9%, OB, Germany, 3,360 bottles, 2022)
From the Hercynian Distilling Co. of Elsburn fame. We've already tried a 'claret cask' that's been very okay, given that claret casks usually not work, unless STRised. Only own opinion, as always. Colour: golden. Nose: fumes, buttered bread, butterscotch, chicory coffee, popcorn and a drop of English brown sauce. Then tons and tons and tons of chocolate. Mouth: a tad rough around the edges and Nescafé-y (oh, no!) but this maltiness is impeccable. Ovaltine/Ovomaltine bars, the ones coated with chocolate. Totally a sin. Finish: long, a tad smoky and sooty. Perfect albeit thickish chocolateness in the aftertaste. Comments: did they distil chocolate? What's more, sloppy slope I know, but the name Willowburn doesn't sound too German; but who cares, I'm finding this boisterously chocolatey whisky excellent. And my name doesn't sound Alsatian either. And who cares?
SGP:662 - 85 points.

Last one, quickly, back to wee and lovely Slovenia…

Broken Bones 4 yo 'Batch 2/22 Peated' (46%, OB, Slovenia, 2022)


Colour: white wine. Nose: soft peat, touch of ginger, curry, Schweppes, smoked almonds, putty and pistachio cream. Pistachio cream always wins it. Mouth: a tad on the drying, ashy, oaky side at first, while things are getting better over time. Strong green tea, turmeric, celeriac… Gritty, salty, green pears in the aftertaste. Finish: long, first on bitter and smoked almonds, then on green tea, soot and bitter leaves. It's the difficult part. Super)green aftertaste. Comments: I've tried it with water and it really improved, even if the green-tea side totally took over. I think the unpeated version of Broken Leg 4 is rather superior, this peaty one being a tad challenging here and there. But I like it.
SGP:364 - 82 points.