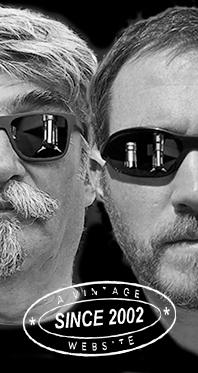 Home
Thousands of tastings,
all the music,
all the rambligs
and all the fun
(hopefully!)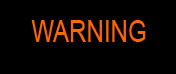 Whiskyfun.com
Guaranteed ad-free
copyright 2002-2023



Glen Elgin, the last ones (4/4)

Yeah…

Glen Elgin 21 yo 1995/2017 (46%, Berry Bros. & Rudd, Own Selection, refill hogshead, cask #3187)
It's true that we were still having this one, which did well at the Malt Maniacs Awards back then. Colour: white wine. Nose: it's a gentler one, but it is already 21 + 6. More fruit, pears, apples, bananas, plums, light barley syrup, toffee apple, white cherries, preserved greengages, a little paraffin… It's a cute drop on the nose, perhaps not the revelation of the century. Mouth: oh funny! Think a blend of tequila and williams pear eau-de vie. That could be early OBE just as well, but it's very unusual and more phenolic than other Glen Elgins, so we like it a lot. It's also got beautiful waxes and indeed, we're somewhat reminded of those old White Horse blends we were mentioning when we started this useless craze. Finish: medium, mezcaly, salty, smoky, with pistachios and almonds. Even more salt in the aftertaste. Comments: a very intriguing drop. As usual, we would wonder about the cask's previous content. Islay, no? Awesome Glen Elgin, nonetheless.
SGP:462 - 87 points.

A few more 1995s, we'll then jump to previous decades…

Glen Elgin 23 yo 1995/2018 (48.2%, The Whisky Agency, hogshead)
Was it Louise Brooks on the label? Colour: white wine. Nose: totally, absolutely close to the BB&R for a few seconds, then more, much more on chalk, grist, porridge and fresh marzipan, then on green, white and yellow fruits, around greengages and friends. Damp newspaper of the day (read printed newspapers! Yes I know this is a b****y blog). Mouth: great, very tart, full of green lemons, lime, green apples, grapefruits, then softer, sweeter fruits but it would remain tight and pretty grassy. Lovely earthiness too. Finish: long, on green tea, apple liqueur, paraffin, and with a chalkier aftertaste. Comments: water makes it a little piney and mentholy, beyond everything citrus and apples.
SGP:461 - 87 points.

Glen Elgin 24 yo 1995/2019 (51.3%, The Single Malts of Scotland, hogshead, cask #3200, 212 bottles)


TSMOS have bottled a lot of Glen Elgin. What I've always appreciated about them is that they primarily offer the distilleries they prefer, even if it means having many similar bottles. Colour: white wine. Nose: this one's rather rounder, with more sweet oak impact (not for the worse), some wonderful teas, touches of passion fruits beyond the usual citrus, crushed almonds, a little putty and a little fresh paint, touches of fennel, borage… With water: nope, no water needed, it went towards cardboard, although these notes of old cigars are lovely too. Good, you may add water, but jut on drop. Mouth (neat): tight once more, but the cask counterbalanced that a little bit, with some touches of mango cream and apple liqueur once more. Funny notes of dry Jurançon, drop of varnish. With water: you would think this was distilled in 1950. Believe me or not, I am reminded of some old White Horse, really (cross my heart). Finish: rather long, clearly salty at his point. Comments: hold on, let's add a drop of Lagavulin and see what happens (in the glass)… B****y peaters, they're so intrusive! But indeed we recreated something that, on the palate not on the nose, would remind us of some peaty blend. Surprise surprise, that was the most useless experimentation ever, it reminds me of certain 'innovations' by a few distillers craving press attention.
SGP:461 – 87 points.

Glen Elgin 20 yo 1995/2015 (51.7%, Maltbarn, bourbon, 116 bottles)


Maltbarn's whiskies often rank highly in any tasting. Colour: straw. Nose: some fat oils this time, vegetables, eggplant, bok choy, copper, pine oil, putty, peanut butter, celeriac… With water: lovey hay and grass, sunflower oil, putty… Mouth (neat): in the style of the TSMOS (without Lagavulin). A lot of grapefruit and chalk, lemon oil, oranges, waxes… With water: a tad more on resins, crushed nuts, and even more chalk. Drop of seawater, not sure where that's coming from. Finish: medium, on oils and chalk, zests and grass in the aftertaste. Comments: all these 1995s are very similar, it's kind of the limit of the exercise, we're going to end up tying knots in our brain, as some say.
SGP:461 - 87 points.

Glen Elgin 25 yo 1984/2009 (49%, The Whisky Cask, bourbon)
This is already an antique, is it not? Nah 2009, that was four years ago. Colour: white wine. Nose: same juice! It was pointless to step back by ten years or more. Perhaps a little more grapefruit, some gentler slate and chalk, some tangerines and peaches? Not too sure, could be smoke and mirrors, after all the age is similar and vintage effects in whisky remain highly controversial. Mouth: manzanilla!!!! Astounding fresh walnuts, mustard, lemon peel and seawater, with mild oxidation (or something like that) and some green apples. One almost feels like listening to flamenco. Finish: long, peppery, a bit medicinal, the aftertaste being tougher, tighter, grassier. Comments: I say the nose wasn't beautiful enough to guarantee 90 points, but what a palate! Well, you have to like Manzanilla…
SGP:461 - 88 points.

Time to have a very last Glen Elgin, let's make it a really old one. In the end, it will have amounted to only twenty-eight Glen Elgins all in all, I am quite disappointed.

Glen Elgin 40 yo 1975/2015 (48.5%, Maltbarn, bourbon, 73 bottes)
Colour: pale gold. Nose: proof that age does matter. It's become tertiary and fractal, and even if you do feel that it wouldn't climb Mount Everest anymore, there are zillions of smaller fruits and berries playing together. Sorb, mistletoe, holly (eau-de-vie) drizzled over pistachio ice cream, small mushrooms, bizarre waxes and putties, resins, propolis and beeswax… But as often is the case with old single cask malts, a magnificent nose doesn't necessarily foretell a palate at its best form. Mouth: wrong. I mean, I was wrong. Honeys, waxes, balms, more pistachio, more sorb, elderberries, pink bananas, a little paraffin, even a tiny and salty drop of turpentine, green tea ice cream, mochi, perhaps ginseng powder… Finish: medium, not tired, rather on mint tea, with a drop of verbena liqueur and Suze. Do you know Suze? The aftertaste is a tad less entrancing, a little bitter and drying. Too bad, I was almost ready to come up with 91 points. Comments: a perfect final touch, though.
SGP:451 - 90 points.

There are quite a few distilleries where one could embark on similar adventures, like trying 20, 30, or even 40 expressions in a row (but not all at once). Honestly, it's really interesting, but it's also exhausting, especially since we tend to find very similar whiskies at the same time from many independents. Well, we'll see, it's more entertaining to taste 'A Couple of Port Ellens' or 'Three Brora 1972', that's for sure (speaking of which, well, stay tuned…).