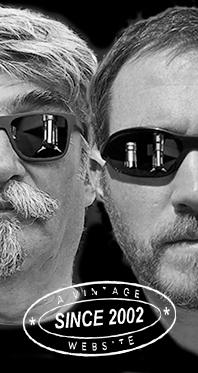 Home
Thousands of tastings,
all the music,
all the rambligs
and all the fun
(hopefully!)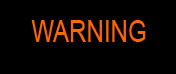 Whiskyfun.com
Guaranteed ad-free
copyright 2002-2023



Glen Grant 12,
Glen Grant 12,
and bonus for nasty DHL

There's a new old Glen Grant 1959 'Mr George Legacy' by G&M but because DHL keep behaving like total crooks (DHL UK gladly take the parcels and the money, including tax money, fully knowing that DHL France will then block them all) it didn't make it to WF Towers. So out of frustration, we'll have another old Glen Grant by G&M that we haven't tried yet, a 1955. Take that, DHL! But first, two little apéritifs… Postscript: To whom this may concern, I'm happy to report that we've found a much better solution than DHL to France, more later…



Glen Grant 12 yo (43%, OB, +/-2022)


When did they change the packaging once more? Colour: white wine. Nose: these young Glen Grants are the closest to the raw barley, which I find fantastic. I'm also finding white peaches, a little crushed slate, lager (or pilsner) and greengages. Adorable nose, fresh, close to the original substance. Mouth: it couldn't be as good as on the nose, but I still like it, with its gooseberries and marshmallows, jelly babies, granny smith, soft honeys, green tea, shortbread… Finish: a little short indeed, but clean, rather on sweetened tea, with an honeyed aftertaste. Comments: I have the feeling that they keep improving their expressions. If we ever get back to the levels reached by Glen Grant in the 1950s and 1960s, we'll shoot fireworks, it's going to be dazzling!
SGP:551 - 83 points.

Glen Grant 12 yo 'Travel Retail' (48%, OB, +/-2022)


For once, travellers have it good, instead of some NAS-coming-with-unlikely-stories, they get a boosted version of Glen Grant 12, bottled at 48% vol. instead of 43. Now is it really the same juice? Let's try to find out… Colour: white wine. Nose: we're close indeed but this is a little oilier, as if the woods have been a little more active. However, the colours are the same. Perhaps a little more ale, vanilla, crushed banana… In truth I think I liked the regular 12 a little better, for it was fresher, fruitier and more 'natural'. Mouth: no question, the regular 12 is more to my liking, this one seems to have more oak, oversteeped tea, something a little sour, unripe cherries and plums perhaps… If we add water to bring it down to +/-43% vol., we do indeed get more fresh fruits, but some bitterish oak remains. The reduction of spirits is a sport! Finish: medium, still a tad oakish and teaish. Lemon in the aftertaste, which is better. Better, not a belter as they say in rap (what?) Comments: fine.


SGP:451 - 80 points.

And now, as a snub to b****y DHL and with a nod to dear G&M…

Glen Grant 59 yo 1955/2014 (60.8%, Gordon & MacPhail, Book of Kells for LMDW, refill sherry hogshead, cask #845, 78 bottles)


I'm glad I hadn't tried this one yet and kept it for an appropriate time. Got to love the Book of Kells label by the way, I hope they'll keep using it. Pleeeaaase… Colour: coffee. Nose: this could have been an old Demerara just as well, or an old cognac (but the strength would have been lower), or a special old armagnac, or even a very old calvados. Ha, convergences! There is some superlative old varnish, sauna oils, pine liqueurs, raw chocolate beans, surely torrefaction, roasted pecans, tamarind chutney and jam, also orange sauce. No, blood orange sauce. This nose is simply jaw-dropping. With water: while it's getting completely opaque… Chocolate, fumes, tobacco, coffee, morels, vin jaune, oloroso, a touch of soy sauce, another one of smoky barbecue sauce… This is totally impressive. Mouth: heavy, thick, incredibly concentrated, magnificently oaky (towards coffee) and piney, and really full of liquorice and orange. With water: become fractal, and yet focussed and 'one'. More tamarind, coffee, black toffee, oranges, mocha, fir bud liqueur, liquorice… And thousands of smaller flavours. Finish: just totally endless. You may have to cancel your dinner in town. Comments: no wonder it fetched Gold at the Malt Maniacs Awards 2014 (I wasn't aboard). A monumental so-called 'old sherry monster'.
SGP:672 - 94 points.