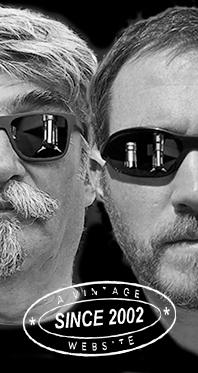 Home
Thousands of tastings,
all the music,
all the rambligs
and all the fun
(hopefully!)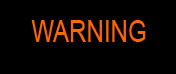 Whiskyfun.com
Guaranteed ad-free
copyright 2002-2023



Grouped shot with Glen Garioch

| | |
| --- | --- |
| Will Glen Garioch regain its unique peatiness that the distillery graced us with in the 1970s? And the splendid sherries of the 1960s? Let's taste a few, more or less at random, and try to find out… That said, there were also magnificent fat and fruity versions in the 1990s. Let's kick this off with youngest we have in the box… | Anne Burgess (Geograph) |

Glen Garioch 5 yo 2012/2018 (50%, Scotland Grindlay's Selection, cask #1200002406, 236 bottles)


How young this was! Colour: pale white wine. Nose: slivovitz and umeshu, pears poached in sweet white wine, stout, Ovaltine, chicory coffee… With water: the barley's coming out, together with some vanillin and soft herbal teas. Mouth (neat): very sweet, and almost totally on ripe plums and pears. The eaux-de-vie made out of those fruits that we usually drink tend to be older, and always aged in glass; it's true that white eaux-de-vie benefit even more from bottle aging than spirits previously aged in wood. With water: eau-de-vie de barley. Finish: medium, a tad greener, grassier, quite some custard and sweet ale in the aftertaste. Comments: one of those intriguing modern youngsters that are better than they should be.


SGP:541 - 84 points.

Glen Garioch 8 yo 2011/2020 (55%, Dram Mor, bourbon, cask #2697, 241 bottles, 2020)


Angus almost fell in love with this one a while back (WF 88). Colour: white wine. Nose: I understand why. It's a very crisp, clean, yet fattish Glen Garioch, with apples, gooseberries, mirabelles and lighter honeys (dandelion and acacia). Some fresh marzipan too, a pack of Mozart Kugeln, rather a lot of sesame oil, karite butter… This is the kind of fatness I was alluding to. With water: some rhubarb tarte, with custard and meringue please. Mouth (neat): more on raw lemons this time, cactus, fresh agave… It is both very zesty and fat, which is greatly… Meursaulty. With water: excellent, incredibly full-bodied, with lemon oil, chilli, honeycomb (lovely to chew on provided no bees are around). Finish: long, on granny smith drizzled with lemon and a little white mezcal. Limoncello in the aftertaste. Comments: naturally, Angus was right.
SGP:661 - 87 points.

Glen Garioch 11 yo 2011/2022 (55.2%, Fadandel, 1st fill ruby Port barrique finish, cask #2704, 48 bottles)


Perhaps a baby barrique (which wouldn't be a barrique then, but there)... Ruby Port and Glen Garioch, could be Ozzy doing Bach, let's see… Colour: blush/partridge eye. Nose: wine and raspberry vinegars, then rose petals and peonies, horse saddle and pipe tobacco. This is very specific, as they would say in Brussels. With water: mushrooms, paprika, raspberries, more pipe tobacco. Fun, good fun. Mouth (neat): blood oranges and a lot of pepper. A little mad on the palate, perhaps. With water: almost miraculous. Raspberry liqueur, mustard and salt, anyone? Finish: long, rather rich, but the raspberries keep lifting it. Comments: pure fun. I don't think they would release two thousand magnums of this, but it's got its charms and, as they also say in Brussels, idiosyncrasies.


SGP:751 - 84 points.

Glen Garioch 10 yo 2011/2022 (48.5%, Decadent Drinks, Equinox & Solstice)


DD/Sponge were also having much older Garioch, we'll try to taste a few later one within this session. Colour: white wine. Nose: Glen Garioch as in Glen Garioch, with apples that have fallen to the ground (well, apples and earth), as well as greengage plums, shoe polish, paraffin, melon skins, and a little white beer... This malt has quite a bit of personality, you can already tell from the nose. Mouth: there is a kind of grassy smoke, some chalk, oils, peppers, some mead, chouchen, ale… It's really not an easy-easy GG, I mean it's relatively fat, corpulent, appropriately fat, it's even got some kind of waxiness ala Clynelish. Finish: long, waxy, almost thick, and yet refreshing. Which also means 'dangerous'. Comments: serve it blind to your enthusiastic friends, they should locate it further North on the East Coast.
SGP:562 - 88 points.

Glen Garioch 10 yo 2013/2023 (57.1%, Dram Mor, cask #1005, 225 bottles)


Colour: white wine. Nose: ha, Doritos Sweet Chilli Pepper. There's been some smart flavouring going on; even if Glen Garioch have increased their percentage of peated malt in recent years, which remains to be proven, I doubt they went as far as what we have in our tasting glass right now. In order of appearance, peat, gentian, earth, roots, vanilla, lemon liqueur, beach sand, cough syrup, ginger. With water: samphire, seaweed, green pepper, candlewax… Mouth (neat): feels like a peppery CI. With water: good apples, lemons, peat, seawater and one oyster. Say No.3. Finish: medium, on similar Islayan notes. Comments: of course that works, even more so because Glen Garioch offers this rather oily texture.


SGP:554 - 85 points.

Glen Garioch 12 yo (46%, Canmore, bourbon barrel, 287 bottles, 2023)
Colour: gold. Nose: fine, fat and fruity. Apples, sunflower oil, candlewax, barley syrup, vanilla, dried figs, grenadine syrup. That last part is 'funny'. Mouth: this could have been an official. Some tropicalness this time, around mangos and small pink bananas, plus some peach-flavoured iced tea, a huge hit for several summers now. It is a very easy, very good Glen Garioch in my opinion. Finish: medium, still fruity, this time more on papayas and oranges. Comments: actually, I'm not sure I would have said Glen Garioch. I'm really fond of these tropical fruits – a little less happy about that peach-flavoured iced tea but that's personal. Very good surprise, once more.
SGP:741 - 85 points.

Glen Garioch 18 yo 2003/2021 (58.5%, Scotch Malt Whisky Society, #19.62, 1st fill bourbon barrel, 'A tweed-clad mango', 168 bottles)


Colour: white wine. Nose: this one's ueber-waxy, really. We're in a candle-shop somewhere in California. Mango-scented candles? That could be a hit… With water: I think I get the tweed! And a lot of lemongrass too, coriander, basil, Thai food…. Mouth (neat): it is super-good, even more citrusy than expected, more on lime, mangos indeed, and always these waxes. Terrific, just a tad hot. With water: all is fine now. A wonderfully refreshing Glen Garioch. Finish: rather long, tarter, chalkier, more sauvignony in other words. Comments: I didn't remember that Glen Garioch could be this 'tropical'. One loses touch quickly…
SGP:751 - 87 points.

Glengarioch 10 yo 2012/2022 (53.4%, Duncan Taylor, cask #461200002245, 260 bottles)
Did they, indeed, fill as many as 461 billion casks at Glen Garioch? To think that this one was filled in June 2012, which would suggest they actually fill one trillion casks over one single year. Impressed, we are. Colour: pale white wine. Nose: pear juice, apple juice, chalk, drop of diesel oil. I agree that was fast. With water: only apple juice and chalk, actually. Tiny rubber. Mouth (neat): oh, excellent! Chalky apples, pepper and Sancerre. That's all. With water: pinch of salt. Awesome Finish: rather long, as vertical and blade-y as whisky can get. Comments: the beauty of ultimate simplicity in malt whisky, great cask by DT.
SGP:651 - 88 points.

Last one, perhaps more tomorrow…

Glen Garioch 12 yo 2009/2021 (62.4%, Pin-Xin Whisky Shop, Taiwan, Ronin Series, barrel, cask #653, 202 bottles)


It's amazing how lively the whisky scene is in Taiwan! These excellent folks at Pin-Xin are located in the city of Kaohsiung. Colour: straw. Nose: this one's a bit more closed, which is normal at 62% vol. More dough, bread, orange blossom, eaux-de-vie, limestone, orange zests… With water: as we sometimes say, it's a liquid panettone. It's not that that doesn't exist in real life, but they really messed up the manufacturing in that case. Mouth (neat): it is almost some pure peach and grapefruit syrup on the palate, only with a lot of ethanol. But then again, 62% and smidgens... With water: peaches, apples, melons, lemongrass, a little sourness, a little oak. Finish: long, tight, focused on apples. A little honey, oak and more liquid panettone. Comments: excellent, but It's always a bit challenging to properly dilute a spirit that's been bottled at such a high proof. Unless you have a lot of time and maybe an electronic pipette.


SGP:641 - 86 points.

Glen Garioch and bottle aging

It's a Glen Garioch by Samaroli that undoubtedly represents the most perfect and legendary example of what we call "bottle aging." It is the Glen Garioch 1971 (59.6%, Samaroli, 2280 bottles, sherry) which was bottled at just 8 or 9 years old around 1980. After many years of resting in the bottle, it acquired the incredible complexity typical of much older whiskies. Admittedly, we hadn't tasted it at the time of bottling, which we now regret (but we were very young, ha), and any direct comparison is impossible, but Silvano Samaroli, a proponent of "bottle maturation" himself, explained to us that this Glen Garioch was, when he had selected it, extremely rough, rustic, and characteristic of a very young and robust Highlander not even 10 years old.