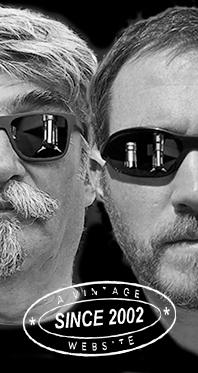 Home
Thousands of tastings,
all the music,
all the rambligs
and all the fun
(hopefully!)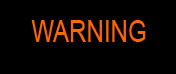 Whiskyfun.com
Guaranteed ad-free
copyright 2002-2023



Hi-flying Mortlach on the desk, part zwei

We've had quite some heavies yesterday, today might be a little gentler… Or not. Well, we'll try but given that this is Mortlach-the-Beast, we may well fail miserably…

Mortlach's six stills. The 1st stiil at the end is called 'The Wee Witchie'. (MM Archive)



Mortlach 13 yo 2009/2022 (55.5%, Signatory Vintage for Whiskay, cask #306351, 269 bottles)


Some kind of lovely Asian tribute to Cat Woman, apparently. I imagine it would be inappropriate to mention Michelle Pfeiffer here and now. Colour: straw. Nose: immaculate, barley-y, oily, chalky, greasy spirit-driven Mortlach. I don't think we shall fill a complaint. With water: ueber-tight, dry, almost austere Mortlach. No prisoners, no indulgences. Mouth (neat): raw barley, apples and lemons, on some fats and oils, plus chilli this time again. With water: I think we managed to unlock additional flavours, around orchard fruits, riper apples, white peaches, melon skins… Finish: long, tight, grassy, austere. Green apples, oats, peppermint… Comments: perfect 1st-grade filler. We're not far from yesterday's last one, indeed no prisoners, so to be handled with care and with your usual humility.


SGP:361 - 87 points.

Mortlach 22 yo 1999/2021 (54.7%, Spheric Spirits, refill hogshead, cask #3874, 226 bottles)


We've tried some glorious stuff from these charming folks. Colour: straw. Nose: oh, metal polish, shoe polish, apple and pear spirit, roots and branches, then porridge and muesli, a little bacon (really), soot, that suet that we had found yesterday, quinces for sure… That's all rather perfect. With water: the fatter oils coming out. Gun oil and apple peel. Mouth (neat): great. Punchy, as tart as an 8 years old Rosebank of old, ridden with small citrus, yuzu, lime et all. Splendid. With water: some utter blade, in spite of the inherent Mortlachy fatness. Ultra-tight, say greener apples marinated in olive oil and lime juice. More or less that. Finish: same for quite some time. Comments: it never stopped becoming more citrusy. We could almost use it in a daiquiri… as a substitute for lime juice. Forgot to say, we totally and plainly love it.


SGP:561 - 89 points.

Some older bottlings, perhaps? Quickly then…

Mortlach 16 yo 1988/2005 (57.9%, Duncan Taylor, Whisky Galore, sherry, cask #4743, 632 bottles)


I know, long time… Colour: gold. Nose: more classic Mortlachness for sure, with spent matches, burning candle, tarmac, grilled steak (make that a T-bone), coffee, mushrooms, spent engine oil… It was another era, was it not. I would have rather used this style of Mortlach for the new official range (the square bottles). With water: metal polish, old Jag, old Aston, old Cadillac, all that. Mouth (neat): fire, walnuts, sour fruits and burnt stuff. Sounds weird, but I love this. Bags and bags of burnt raisins, marrow, meats, beef jerky and biltong. Wow. With water: weird, deviant, stunning. Lime juice over burnt fruits and herbs. Finish: very long, in the ethers, far from anything that would be made today. Comments: I believe no other distillery is making this style these days, not even Mortlach. In the old days, you would have had the three Inverness distilleries, especially Glen Mhor. Glen Mhor, oh wait, I 've got an idea, please stay tuned… Anyway, belated congratulations Duncan Taylor, this is the real Mortlach (if I humbly may)… Signed: the slowest whisky blogger in the West.


SGP:472 - 90 points.

Mortlach 16 yo 1994/2011 (54.2%, Cadenhead, Authentic Collection, bourbon hogshead, 204 bottles)


Colour: white wine. Nose: it is a very grassy, very austere, sooty Mortlach. Chalk, paraffin, carbon paper, asparagus, cardboard, concrete, rainwater. With water: mud, old tweed (grandpa's jacket from the war), leek, more rainwater. Mouth (neat): ah excellently citrusy and waxy, with once again a feeling of 'young Rosebank', oh and crunching pine needles. Sure it bites. With water: fat oils and vegetable soup, with a dollop of lemon juice. Getting salty. Finish: medium but appropriately fat, totally distillate-driven. Old sauvignon blanc, old Sancerre. Contemporary Sancerres are superb, but old ones that you had to wait for a decade or so were clearly superior. Nah, who would wait these days? Comments: no compromises, let's remember that this was distilled to provide components to large-volume blends. I would say it was rather a V8 engine.


SGP:372 - 88 points.

A more recent one please…

Mortlach 15 yo 2007/2022 (56.8%, Carn Mor for Whisky Blibliothek, PX sherry hogshead, 304 bottles)


We're in Switzerland again. Colour: amber caramel. Nose: the PX feels but it's rather all on raisin rolls and kougelhopf at first, then we would find touches of aniseed and mulled wine. It is a lovely, rather Christmassy combination, aren't we early this time? With water: touch of cedar wood and pencil shavings this time again, notes pf asparagus too – which I love, no cabbage-type scents here – and milk chocolate. Swiss chocolate, naturally. Mouth (neat): sweet, full of raisins and soft baking spices, you just cannot get those Christmas cakes out of your head. Some enriched panettone too. With water: same, perfect, no dissonant spiciness, as can happen with this heavier PXed whiskies, there's just more mulled wine. Wait, mulled Pedro Ximenez? Did anyone ever try to make that? Finish: long, rich, raisiny, never too sweet, perfectly balanced. Comments: excellent, it's the perfect counterpoint to the superbly austere Cadenhead.


SGP:651 - 87 points.

Mortlach 15 yo 1998/2016 (55.9%, La Maison du Whisky, Artist, 58 months sherry finish, 695 bottles)


This one too was sleeping in the boxes. Once again, such a long finishing is not quite a finishing anymore, some Distillers would just call this 'Sherry Matured'. Colour: full gold. Nose: this one's extremely Mortlachian, in my opinion, close to the old ones for Italy, with these metallic whiffs (more old coins and tools), this marrow and these meats, these earthy herbs and teas, these dark fruits starting to ferment… With water: superb! Many dried fruits starting with figs, plus piney notes, angelica, melissa water, a little yuzu… I think this one's perfect and not only about 'meaty raisins' with 'a touch of sulphur'. Mouth (neat): very rich, punchy, spicy, with these touches of sulphur from the spirit, paraffin, old pipe, dried figs and prunes, black raisins… And probably a few drops of Demerara rum. Did you know that British sailors were getting navy rum, while officers were granted with some Mortlach? Nah we're joking, that was in the French navy. With water: the oak getting a tiny tad louder, with a little more shavings and pepper and cinnamon. No problems, that's normal. Finish: long, very rich, It wouldn't want to let go and will keep control of your palate for a long time. Tsk-tsk. Comments: a big fat Mortlach, the old-fashioned way.


SGP:651 - 89 points.

Mortlach 18 yo 1997/2015 (58%, Chieftain's Choice, Asia Palate Association, 1st fill sherry, cask #5238, 623 bottles)


Ian Macleod on the table again. This should be just as thick and heavy. Colour: dark red amber, towards red mahogany. Alright. Nose: same style, same dried fruits, same raisins, same musty, meaty and slightly sulphury and metallic tones, same black earth and mushrooms, musty old cellar… With water: perfection in this heavier style. Mouth (neat): this one's spicier on the palate, with rather a lot of caraway for starters, then cloves and paprika mingled with many big black raisins and, once more, a little Demerara rum. Then panettone, orange blossom water, and some tarter yuzu-style notes. All this is very lovely, actually, the yuzu lifting it a wee bit, for our pleasure. With water: this time again, a few heavier oak spices chiming in, around ginger and cinnamon, exactly what already happened with several others, especially the 1998 Artist. No problems whatsoever. Finish: long, and rich, this time a little more on coffee, Kahlua, mocha, also marzipan and kirschwasser. Almost some liquid Schwarzwälder (reminds me of a good friend of mine who's living on the other side of the Rhine). Big fat PX in the aftertaste. Comments: another classic sherried Mortlach. I still don't know which I prefer, between the natural Mortlachs and the Jerezian monsters.


SGP:651 - 89 points.

You are right, the scores remain extremely close to one another, there isn't much we can do against that, really. But good good good, let's talk now, as we've been mentioning 'the old ones for Italy'…

Mortlach 15 yo 1969/1984 (56.3%, Gordon & MacPhail, Connoisseurs Choice, Donini Italy, +/-1985)


There were also 'Celtic' labels and the one for Intertrade, all 1969s bottled at the same strength. Colour: pale gold. Nose: it's on ashes, on ink, on unsexy matters, on mushrooms, on mosses, on chicken fat, on engine oil, on frying oil, on Indian lemon sauce (the name escapes me)… There's definitely something to talk about, that's for sure. With water: no sulphury marrow, creams, polishes or greases, as while fat, this nose remains citrusy and mushroomy. That Indian dish, remember? Mouth (neat): very creamy texture, but why were these old bottlings always creamier than modern ones? Only a matter of filtering? Asbestos? Kieselgur? Just paper? Now these fat pickled lemons make wonders. With water: small citrus, as jams and candied fruits. Bergamots, kumquats (a hit in the Flatlands), citrons – which ain't that small, agreed - and others. Some kind of smoky carboard in the background, but that may be OBE. Finish: rather long and, breaking news, plainly and totally on liquorice. We didn't see this coming. Comments: splendid, just perhaps not totally maravilloso. Come on, let's not spoil our enjoyment.


SGP:452 - 90 points.

Good, we've been mentioning Glen Mhor, haven't we. Meaty whiskies, you know…

Glen Mhor 49 yo 1973/2023 (47.2%, Gordon & MacPhail, Private Collection, The Recollection Series, refill sherry hogshead, cask #85026801, 170 bottles)


The Banff in this series has been just superb a few days ago, but indeed we were needing an excuse to try the new Glen Mhor. Because shh, just between us, we were having no other untasted Glen Mhor in WF's stash. C'est la vie (as Greg Lake would have sung). Colour: reddish amber. Nose: could be old rhum agricole, could be old armagnac, could even be very old bourbon, with these flabbergasting varnishy tones, these putties, oil paints, high-end coffee, humidor, precious flower compost, quinces in all their forms and appearances, nuts of all kinds, proper homemade chestnut purée, and first and foremost, honeys. The honeys are keeping it tight and coherent. Mouth: oh wow, is this tight and resinous! Big bitter oranges (the ones you shouldn't pick while in Andalucia, but you can't help because you're smarter), sucking tobacco, sipping ultra-tight herbal liqueurs and cordials such as J*********r, Unicum, Underberg, Montenegro or Cynar… It is not easy. Huge cinnamon (mints). Now did the oak take over? Perhaps, yes, as much as I love pine, fir and other woods that would take hostage your tongue, there are limits and we might be touching them now. Huge pepper and resins. Finish: very long, but a little tough. Crunching pine needles. Comments: I would have loved to share this one with Valentino Zagatti, he who just adored Glen Mhor. But I'm sure he would have found it 'un po' troppo amaro', no? The nose was totally out of this galaxy, though.


SGP:271 - 88 points.

Sample sizes

Why do we need 2-3cl for tasting and why is 1cl not enough? It's because the sensations in the glass are absolutely not the same, mainly on the nose but also on the palate, partially due to an unfavourable air-spirit mix, somewhat like when the carburettors on our old cars or motorcycles were out of tune, if I may dare to make that analogy. Moreover, when you taste a spirit for the second time, after adding water, it increases the need even more. That doesn't mean we gulp it all down, of course! The leftovers in the glasses go to the neighbour's houseplants. We're kidding...