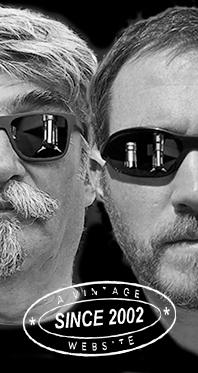 Home
Thousands of tastings,
all the music,
all the rambligs
and all the fun
(hopefully!)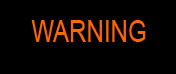 Whiskyfun.com
Guaranteed ad-free
copyright 2002-2023



Just a few more Glen Garioch

We noticed yesterday that the quality of the recent vintages, at least those that the independents can get their hands on, was very high and resembled the rich and waxy style of some Northern Highlands. Let's continue, if you will..


Andrew Wood (Geograph)

Glen Garioch 13 yo 2010/2023 (55.6%, Maltbarn, sherry cask, 168 bottles)


Always a joy to try whisky from the ever-reliable and wonderfully unboisterous Maltbarn. Colour: gold. Nose: rather rich, fully on orange blossom water (baklavas and other oriental pastries) and warm beeswax, fresh putty, tarte tatin and some more regular apple pie, with a little praline, fudge, nougat, the expected walnut cake… With water: wonderful coffee and praline. Mouth (neat): intense, almost a little violent, very peppery for starters, a little astringent, with bitter nuts (almonds, walnuts), leaves and those bitter cider apples. Water should help. With water: it does indeed, this baby was tough on the palate when undiluted. Nutshell, more walnut cake, bitter marmalade and Walker's coffee toffee. No, no, we don't do any product placement on Whiskyfun, I promise, neither do we do any affiliation. Finish: still a little bitter and tough (cinnamon mints, chlorophyll) but we're more than fine. Comments: It's possible that the leafy sherry and the rather full-bodied whisky stepped on each other's toes a bit.
SGP:361 - 84 points.

Glen Garioch 18 yo 2003/2021 (58.7, Scotch Malt Whisky Society, #19.51, 1st fill bourbon barrel, 'Comfy and Cosy', 210 bottles)


Looks like they've bottled a lot of Glen Garioch in 2021. Let's see if this sister cask is a god as yesterday's 19.62. Colour: pale gold. Nose: totally on green tea, apple peel, bitter zests and chalk when unreduced. I'm not finding it very 'comfy' this far. With water: terrific beetroots, gentian, new leather, celeriac, touch of 'good' soap brought by dilution (we shan't wait until it would go away)… Mouth (neat): tough and powerful, but pretty brilliant on the palate. Very punchy bitter oranges, squash, Schweppes', gin and tonic indeed, cardamom, juniper… Big boy. Comfy and cosy, really? Not too sure but we do love the SMWS's creativity as far as names are concerned. After all, they've been mentioning my own moustache wax a while back. With water: perfect, salty and lemony. Salted grapefruit juice, caipirinha… Finish: long, zesty, vigorous, chalky, lemon, waxy… Comments: it's not comfy and cosy at all in my book, but who cares, it's fab whisky. I suppose no one would buy it if they had written 'Dangerously Toxic' or anything like that.
SGP:561 - 88 points.

Glen Garioch 18 yo 2003/2021 (58.3, Scotch Malt Whisky Society, #19.50, 1st fill bourbon barrel, 'A Special Treat', 186 bottles)


Alright, they didn't rack their brains too much to come up with a name this time. Colour: straw. Nose: similar, but grassier and chalkier, as if the barrel had been a little less active, although I would also find traces of coconut wine. Let's see… With water: mint leaves, bay leaves, roots, waxes, fresh oak, celeriac… All that is perfect. Mouth (neat): who's just mentioned caipirinha? But this GG is actually ultra-tart when unreduced, it's almost concentrated lemon juice, with just a little barley syrup. With water: gentler exotic fruits coming out, bananas, mangos, papayas… It was a good barrel. Finish: long, zestier again, closer to #19.51, chalky, peppery, grassy, lemony… Comments: everyone will agree with the name this time; it truly is a special treat.


SGP:561 – 87 points.

A little one from the old days…

Glengarioch 1989/2010 (48.9%, Romantic Rhine Collection, sherry octave, cask #465377, 71 bottles)


Glengarioch, that's Duncan Taylor's way of writing Glen Garioch, is it not. Colour: rich gold. Nose: pure walnut cake, paraffin, mustard, tomato leaves, rubber, coffee dregs, a little compost, sawdust… A pretty rich nose from when those octaves could be a little 'too much' in my book. All the recent ones I could try have been rather gentler and, say better integrated. Mouth: rich, leafy, with a lot of liquorice, black tea, a lot of sweet thyme liqueur, cherry liqueur, cedarwood… Finish: long, spicier, with a little oak, otherwise those liqueurs, cherry, chartreuse, walnuts… Peppery aftertaste. Comments: a little extreme, a little anecdotal, but worth trying, absolutely. In fact, I like its power.
SGP:472 - 83 points.

Glen Garioch 30 yo 1991/2022 (41.4%, Whisky Sponge, bourbon and Port, 175 bottles)
After twenty years in a Port barrique, I suppose you could safely state that this one was 'matured in Port wood', so let's not expect any pink oddities… Colour: amber. Nose: I would say between Madeira and Port, possibly even white Port. You're actually having the feeling of nosing a box of Partagas, plus some very old balsamico, coffee-schnapps, hoisin, some roasted sesame oil, American smoky barbecue sauce, walnut stain, soft soap, old leather polishes, a drop of marmite, some mocha… There really is a lot happening and all is beautiful, it is absolutely not a Porty Port. In short, no cassis. Mouth: perhaps a tad more, say organic and anarchic, with very heavy walnuts, amontillado, basalt, stone dusts, tobacco, salty bouillons, teriyaki sauce, glutamate, artichoke, Cynar… Old walnuts are clearly running the show here, some tough old armagnac as well. Finish: very long, on umami, bitter herbal liqueurs, Unicum, Underberg… Heavy chestnut honey and fir honeydew in the aftertaste. Comments: almost some sauce, a little insane, avant-garde, experimental… Love it because of that.
SGP:472 - 89 points.

Alright, I think we've had a good little tour, we'll stop here, but let's just have one last old GG by The Sponge...

Glen Garioch 33 yo 1988/2022 (44.6%, Whisky Sponge, refill hogshead, 145 bottles)


Colour: light gold. Nose: exactly the opposite, this is all softness, complexity, gentleness, with some soft herbal teas, ripe fruits and many flowers. Mirabelles and chamomile, dandelions and quinces, touches of Barbour grease and ski wax, hints of patchouli, vetiver, benzoin, green oranges (Hermès's), overripe apples in the cellar, a drop of honeydew, a drop of pine resin, sauna oil… It is very complex indeed, in a fractal way, I'm afraid we could go on for ages. Mouth: some mentholy oak and green tea at first, with some honey inside, then some cough syrup, liquorice tea, lemon and cinnamon tea, half a cup of lapsang souchong (lightly tarry), leaves and pine needles, eucalyptus… Finish: medium, with almonds, menthol, citron and eucalyptus syrup. Comments: it feels like the wood and the distillate have been fighting for a good twenty years, that no one won in the end, and that peace was signed. It's a very nice feeling and a superb old Glen Garioch, unless you detest any hint of wood.


SGP:562 - 90 points.

These Sponges have made for perfect encores.