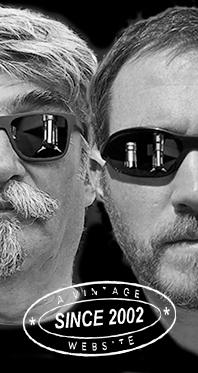 Home
Thousands of tastings,
all the music,
all the rambligs
and all the fun
(hopefully!)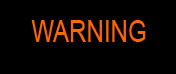 Whiskyfun.com
Guaranteed ad-free
copyright 2002-2023



Little Duos, two finished Tormore 12 years old

With a friendly nod to the new owners who seem to be very busy at Tormore.


In Sauternes (photograph Sauternes-Barsac)

Tormore 12 yo 2011/2023 (55.1%, Lady of the Glen, Sauternes barriques finish, 214 bottles)


This brand new baby was finished for over six months in Sauternes. It's true that sweet wines don't sell too well these days, and that climate change makes them difficult to produce anyway (unbalanced, not enough acidity etc.) So here's a new market, perhaps, building bespoke casks for the whisky industry. Colour: straw. Nose: the sweet wine really feels, but we've already seen that Sauternes works well. Having said that, Tormore being a fruity malt, this would rather be double-fruity (quite), with some very particular notes of lemongrass and spearmint in the background. Other than that, it is apricot tarte galore. With water: touches of copper, metal polish, patchouli, dried rose petals, then plain oranges… Mouth (neat): double—fruity indeed. Tons of raisins and figs, then earl grey and a little green pepper. Not sure this is French oak, though, unless it was a proper château barrique. Not too sure. With water: yeah Sauternes + Tormore almost feels a little pleonasmic, on the other hand the combo just couldn't clash. Very good raisin cake, fresh panettone (I know this is not the season) and more apricots. Could be the sémillon. Finish: medium and really honeyed this time. Comments: almost apricotine aged in wood. I find this very good, given that it's not really a finishing, rather prolonged maturation (some personal comments, right).


SGP:641 – 86 points.

Tormore 12 yo 2010/2022 (59.3%, Watt Whisky, rested in ex-rye cask)
14 months in ex-rye wood, but no tar and no feathers. Well, let's see… Oh but was it American rye? Canadian? (yeah I know they could be the same) or English? German?... The whole world is distilling rye these days. Colour: pale gold. Nose: they are really mastering the concept of in-cask blending (my own words, please don't propagate). Once again, Tormore works extremely well in this unusual context and what I rather get when it's not reduced is a feeling of rooibos tea with some vanilla. Also buttered fudged and caramelised popcorn. No dissonances whatsoever this far. With water: doughs, speculoos, leaven, crème brûlée, pickled ginger, rice pudding… Good fun. Mouth (neat): wonderful. It's true that I'm a sucker for good rye. Spicy vanilla and jams, touch of lavender and salty liquorice, black pepper… With water: better yet. Some kind of ginger + pineapple + vanilla + malt cocktail. Finish: medium, on very much the same combination. Only the aftertaste would be spicier, with zests and cinnamon. Comments: very well done. I'm not fond of the concept but I rather love the result. So, who am I?...


SGP:651 - 87 points.

Looks like young Tormore is a great base for creative finishings. We're not talking PX and basta, right. So let's celebrate with a wee bonus from the boxes…

Tormore 25 yo 1984/2009 (58%, Cadenhead, Authentic Collection, bourbon barrel, 216 bottles)
Why I had kept this one for so long, I couldn't tell you, it's not exactly one of those utter references that we like to preserve for future encounters. Colour: light gold. Nose: typical fruity Tormore, rather on plums and ripe apples, with some lovely honeys, beeswax and even pollen. That always works in my book. Mead and old Sauternes indeed (explains why I thought the Lady of the Glen was pleonasmic). With water: I'm not sure water does it much good, it is becoming a tad muddy and strangely earthy. Cancel water! Mouth (neat): liqueury and more citrusy, tighter on the palate, with bitter touches (zests, pepper) and some cane juice. With water: this time water makes it sweet and a little syrupy. Barley syrup, honey drops… Finish: medium, with some pepper and spicy bread. A little mead, drying grape pips and cinnamon in the aftertaste. Comments: some high ups and a few downs.
SGP:551 - 84 points.