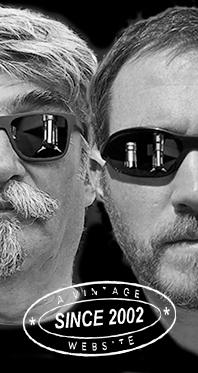 Home
Thousands of tastings,
all the music,
all the rambligs
and all the fun
(hopefully!)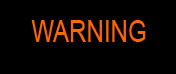 Whiskyfun.com
Guaranteed ad-free
copyright 2002-2023



More Glenlivet on the table

We've had some superb Glenlivets in the end of last year, there's no reason why we wouldn't try more in the beginning of the new year. Say a quartet, vertically?

(Asterix-inspired French magazine ad, circa 1985. 'You could recognize us with your eyes closed. Locating us is a different story.)

Glenlivet 12 yo 'Licensed Dram' (48%, OB, 2022)


This one ex-1st fill sherry and ex-1st fill bourbon. It came with a story and is/was, apparently, exclusive to dramazon (no comments). Colour: gold. Nose: an allrounder, apparently, with overripe apples, cereals, custard, a little fudge, honey and some nougat, maple syrup and sponge cake. A little more wood in the background, but the whole is very solid, exactly in the middle of malt-Whiskydom on the nose. Mouth: same feeling, word for word, this is a pivotal style, with some honey, marmalade, vanilla, fudge, apple cake, biscuits, some flowers (pollen, nectar, beeswax) and tarte aux mirabelles. Some earl grey too. Finish: medium, a tad oaky but we're all right. Scones, honey and tea in the aftertaste. Comments: this series is very intelligently done. At last, some malt that the neighbours will enjoy! So, without a blush, buy a bottle for the neighbours and keep the St. Magdalenes and the Broras for you and your whisky friends. Charity begins at home. Kidding aside, it is an excellent dram, as was its compadre the 12 years old 'Illicit Still'.


SGP:551 - 85 points.

Glenlivet 'Nàdurra First Fill American White Oak' (59.1%, OB, batch #FF0117, 2017)
No wonder we've been procrastinating with this one, it is an NAS. But let's keep an open heart and check if this is (sorry, was) not plain oak juice… Colour: white wine. Nose: acacia honey and lime juice, shortbread, custard, kumquats (there) and stewed rhubarb. It's fresher than I had thought. No feeling of 'a pile of fresh sawn planks' this far. With water: citrus and granny smith at the wheel. Perfect kitchen work, no flaws. Mouth (neat): what can I say? It's modern, it's well made, it's fresh and fruity, it's got the right cakes at the right place (sorry?) and it's full of apples and bananas. It is just a little… strong. With water: I surrender. Excellent work, with a perfect fudge, lemon, popcorn, apple cake, lighter honey… It is only in the back of the back that you would find a little straight sawdust. Finish: medium, honeyed, well balanced, easy and not dull, with pineapples and papayas coming through in the end, that's good timing. Comments: believe me, I've tried but this baby remained unassailable and irreproachable. Better than the olorosos, but what's its age, by the way?
SGP:651 - 85 points.

Let us summon the Sponge…

Glenlivet 14 yo 2007/2022 (53%, WhiskySponge, 1st fill sherry hogshead, 364 bottles)


Comes with all sorts of funny and whacky things on the labels. Not sure who the guy on the label is but he sure is in big trouble, which shouldn't be the case with this 2007 'livet from Signatory's. We've tried a few, they were good if sometimes, say explosive. Colour: dark amber. Nose: loads of metal polish and chocolate at first, then gentler elements, chestnut honey, peach jam, quince cake, lap xuong, beef bouillon, lighter pipe tobacco... With water: gets a little leafy and leathery and even a tad rubbery, typical saponification. Let's wait… zzz zzz… Good, emphasis on metal polish, old coins, bouillons… And there, since we know The Sponge is a fan, escargots. Mouth (neat): I think this is rather perfect, right in the middle of salty meats, acidic fruits, chocolate and toffee and jammy… err, jams. With water: meats, mint, honey sauce, soups and bouillons, umami sauce, and some honey to round it off. Finish: long and drier, more herbal and more on tobaccos. Some tannicity and some teaishness (they'll catch me one day) in the aftertaste. Comments: love these batches, they can just be a little tiring, or at least demanding. Almost 89 before the finish.
SGP:561 - 87 points.

Glenlivet 44 yo 1978/2022 (48.2%, Gordon & MacPhail, Private Collection, LMDW, Collection Antipode, sherry, cask # #9044403, 75 bottles)


1978, that's last year, no? Right… I believe it was the first time I ever went to Scotland and visited a Distillery, which was Glenlivet indeed, although I just wouldn't remember whether that was actually 1978, or 1979, or 1980. I'm really not too sure but what I remember is that you just couldn't escape Bonnie Tyler's 'It's a Heartache' on the radio. Apologies, I know it's an earworm… Colour: dark amber. Nose: a maelstrom. Every time you pick up your tulip glass you're encountering something else, which I find a little, say unsettling. Meaty! No, fruity! No, chocolaty! No, floral! No, honeyed! No… What happens is that all those A-descriptors would take the lead one after the other, while you just couldn't cope with that frantic pace. And now it's raisins and prunes. No no no, chocolates and toffees! No wait, old brandies, armagnacs… No, old metals… Who's in charge, actually? Or is this self-management? Mouth: grand, one, meaty, topped with honey and chocolate sauce, mead, cognac, dried figs and just a lot of black nougat, or black turon. In my book, black nougat is not totally uncommon at all in malt whisky, but this one's has really got a lot of it. Some Demerara sugar too, chocolaty molasses, thicker honeys… Finish: gravy, honey, chocolate, chalky wine, more nougat, allspice… And black nougat in the aftertaste. Comments: it's even becoming old rum at times, sometimes old brandy, or old plum (vieille prune), or old calvados… Well it would just keep marching to its own drum anyway, no mercy for the humble taster. Let's bow out…


SGP:661 - 91 points.