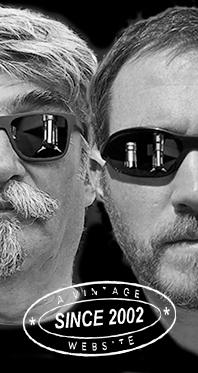 Home
Thousands of tastings,
all the music,
all the rambligs
and all the fun
(hopefully!)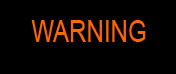 Whiskyfun.com
Guaranteed ad-free
copyright 2002-2023



More coastal mixes

Simply because we really wanted to try the new Charlie's Nose as soon as the livery was out!


Maclean's Nose (Picture This Scotland)

Maclean's Nose (46%, Adelphi, Blended Scotch, 2023)


This is brand new, but I've heard it's only due to be heading out of their warehouse towards the end of April. I first used to believe this baby was a much appropriate tribute to Charles MacLean's own nose, but I just saw that 'Maclean's Nose' was the name of a place near Ardnamurchan, and that of a salmon farm as well. The label's been made out of barley draff, which surely is a first, but I've heard the cattle was starting to complain, as that draff is usually used as food for them. You cannot please everyone, I suppose. This shelters 70% malt, so in my book, it's a quasi-malt. Colour: straw. Nose: I am not certain there is some Ardnamurchan in there, but that's totally possible, if not obvious. It's very close to 'nature', to the sea, to the draff (there), to grist, to breads, to lemons, to damp oatcakes, with a small fermentary side in the background, which we always enjoy. Then rather earth, root vegetables, wild carrots, williams pears… You say grain whisky? What grain whisky? Mouth: much smokier on the palate, with this perfect acridness that we always enjoy as well, lemon zests, salt, oysters, sauvignon blanc, then once again these bready, fermentary notes. But the peat's carrying the flag, clearly. Finish: long, clean, natural, with no further changes, bread, peat, lemon, brine, oysters… Comments: quite bizarrely, this baby also reminds me of some of the very best new Japanese malts, in their peated forms. Hey, it's a compliment! Top coastal blend - or indeed quasi-malt.


SGP:455 – 88 points.

The/Six-Isles 'Rum Finish' (48%, Ian Macleod, blended malt, +/-2023)


'A sensory voyage through the malt whiskies of the islands of Scotland'. What could that be, Orkney, Islay, Jura, Mull, Skye, Arran…? Or did they include some of the new ones? We've tried earlier expressions, including a 10 years old, which were all good although the labels were much less pretty. Love this one. They've also cranked up the volume, mind you, 48% vol.! But they've also dumped it into rum… Why, I don't know. Colour: white wine. Nose: it is very peaty, in the style of Caol Ila. Smoke, seaweed, crabs, oysters, tree bark, brine, kippers and all that, plus just a little tar. Nothing to add or to complain about this far. Mouth: frankly, I'd have said Caol Ila. Very good zesty, tarry style, with something clean, lemons, granny smith, more oysters, langoustines… I'm not finding any rum, unless they would have used Jamaicans that are very close to Islay 'in spirit and in style'. Finish: long, with rather lovely bitternesses. Comments: so, Jamaican casks? Undeniably a success.
SGP:557 - 85 points.

Mac o'Isles (43.5%, House of McCallum, blended malt, +/-2023)


A rather similar concept, including the finishing in rum casks. Colour: white wine. Nose: it is a gentler version, partly because of the lower strength but also because the rum may have been 'sweeter'. Now the core remains close, clean, coastal, Caol-Ila-y, extremely pleasant, almost refreshing on the nose, as when you would sniff some eucalyptus oil. Nutshell, it's easier. Mouth: similar findings and feelings, brine, smoke, ashes, oysters, tar, cider apples… I'm sure you would easily find the rum, should you try both the pre-finish and the post-finish versions, but just like that, I don't think there's much chance of that happening. Which may mean that they did the finishing very well. Finish: medium, maybe a tiny-wee-bit sweeter, otherwise fully on coastal peat, ashes, apples, lemons… Comments: careful, at 43.5% and most naturally, it would go down quicker.


SGP:557 - 85 points.

To the SMWS, where they seem to have gotten even crazier. After the names, the designs!

Frazzle Dazzle 13 yo 2008/2022 (50%, Scotch Malt Whisky Society, blended malt, 1,785 bottles)
Hold on, this was also finished in some '1st fill smoked barley wine hogshead', I don't even know what that is, what is this world coming to? Sure I'll do some research… Whenever I come across another one. Colour: gold. Nose: overripe apples at first, pear cake, plus barley wine I would suppose, then more ripe orchard fruits such as plums, touches of guavas, sweet yeasty beers… With water: sweet, honeyed beer, or something like that. I know more about Mongolian yak butter than about beer (boo). Mouth (neat): it is spicier and I would have said it was American. Is it American? I find it a little fizzy (Schweppes), gingery… Ginger cookies, also ginseng powder, turmeric, then blood oranges… It surely is unusual. With water: better, rounder, with citrus wine, but never without these earthy, gingery touches, hearts of palm… Finish: medium, always on beer indeed, hops, liquorice allsorts, IPAs... The guavas are back in the aftertaste. Comments: a bit out of my comfort zone, but it's surely very good.
SGP:641 - 83 points.

Smokehead 'Extra Rare' (40%, Ian Macleod, travel retail, 1l, 2022)


It's that rare that they brought the strength down to 40% vol. Just joking. Colour: gold. Nose: classic smoke, hints of barbecued pineapple and banana, a little camphor, vegetal tar, tyres, and something in the background that reminds me of young Port Ellen. There sure isn't any Port Ellen in there, but there, some aspects are reminiscent of those young Italian PEs that had been bottled at 40%. Mouth: honestly, I find it excellent, old-school (sherry), tarry, very ashy, it's just that it would tend to nosedive around the middle. Some awesome notes of pickled citrus, though. Finish: not too long but just as excellent. Citrus and tar, lovely. Comments: I wasn't prepared for this, I was expecting a humbler wee 79-81 pointer.
SGP:567 - 85 points.

Wasn't it a good little session? We'll have more new blends and stuff very soon.