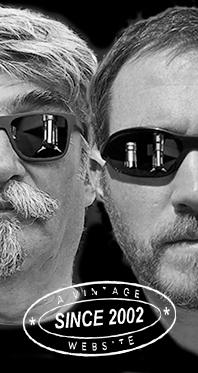 Home
Thousands of tastings,
all the music,
all the rambligs
and all the fun
(hopefully!)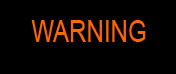 Whiskyfun.com
Guaranteed ad-free
copyright 2002-2023



More new French whiskies

And rather a bit of wine…

Wines of Coume Del Mas in Banyuls-sur-Mer (In Vino Veritas)



Triticum 2018/2023 (46%, LMDW, Version Française, Cerealis, single grain, wheat whisky, cognac cask, 640 bottles)
From La Maison du Whisky's brand new range of own French whiskies, made under their specifications in Franche-Comté. An Armagnacais still has been used, so a smaller continuous still with a short column that would let the fatter congeners go through (long story short, it's not Dumbarton). Colour: white wine. Nose: I find it very delicate, with touches of applejack, toffee apple and candyfloss, some fresh white nougat, and possibly a few preserved greengages. Very, very delicate… Mouth: more body than expected, and even a touch of roughness. Small-berry eau-de-vie (service and sorb…) and a little hay, small bitter apples... I was expecting some cream eggs but couldn't find any, no bad news if you ask me. Some lemon curd. Finish: medium, more on classic grain, somehow in the style of those young North British many indies seem to be found of these days. Lemongrass and a touch of fennel in the aftertaste. Comments: solid clean grain whisky, not as sweet and thin as I had thought. Rather lovely lemons and apples.
SGP:551 - 83 points.

Villanova 'Maury Rouge' (49.2%, OB for LMDW, cask #346, 312 bottles)


Maury rouge is relatively close to red Port, especially if it is a 'vintage'. Having said that, I doubt they would have let the cask being STRised. The distillery's relatively (very relatively) close, it's located in the Tarn where they have the most splendid cathedral in the world (Albi's). Colour: copper gold. Nose: peat. And mushrooms, autumn leaves, gorse, dried goji, fir smoke, beef jerky, teriyaki… It's the feeling of oneness that's impressive here, I do not spot any dissonances or feeling of 'unlikely layers', see what I mean. Mouth: heavy smoked chocolate and cherry. Someone's smoked Mon Chéri, but of course this is much better than Mon Chéri. Add maraschino, sultanas, bits of tyres, coal tar, morello cherries, and perhaps a few walnut skins, and even a glass of amontillado. Lovely bittersweet sourness in the end, as in an amaro. Finish: pretty long, a tad sweeter. The goji berries are back, with some ganache and panache (oh come on now). The aftertaste is more medicinal. Comments: frightening at the very beginning, awesome in the end. You know, peat and red wine, t's supposed to work like Ozzy with Lang Lang. In truth I'm surprised this worked so well.
SGP:654 - 86 points.

Roborel de Climens 'Grenache Noir' (50.2%, France, 2023)


This crazy baby first aged for 30 months in French oak – refill I suppose – then finished for 16 months in top-notch Banyuls from Coume del Mas. Remember grenache is the grape that's also making the best Châteauneufs, especially, erm, Rayas. Colour: gold with some very faint salmony hue. Nose: starts with skins and stalks, without any excessive, any boisterous red-wineyness. It's all rather subtle, rather on nectarines, with a small mineral touch (slate) and some pink grapefruit. Perhaps some borage flowers. With water: there is an aromatic herb garden not too far away, as well as a small orchard. Mouth (neat): it is truly subtle, we're extremely far from those wham-bam red-wine finishes (sorry, no names). Touches of wild strawberry jam, pink grapefruit again, blood oranges as well, clementines… With water: it's becoming pretty exceptional. Remember there are no real differences between great sherries and great Banyuls, just the grapes are not the same. And the method of production. All right, all right. Finish: medium, subtle, towards oranges and nectarines. Comments: I was not expecting this. Very impressive elegance. If it were a musician, I would say Joni Mitchell. Proud of this delicate, murmuring wee French whisky (just because I'm French, ha).
SGP:441 - 88 points.

Zea Mays 2014/2023 (50%, LMDW, Version Française, Cerealis, single grain, maize whisky, virgin oak, 912 bottles)


Maize/corn! This should be an ocean of sweetness, no? Actually, there's 51% corn and 49% malted barley, while the new casks had been charred. Colour: deep gold. Nose: no popcorn! Rather hazelnut cakes, praline, Fruit Loops, wee whiffs of cigarette smoke (make those Bensons), white chocolate, champagne biscuits, crema Catalana… With water: the white oak coming out. Vanillin, sawdust, cornflakes indeed, touch of maple syrup. Mouth (neat): very good, maltier, with some citrusy tension and a touch of rye, then tarte tatin and crème brulée. How very French, n'est-ce pas. Just touches of charcoal. With water: not many changes, just a little more grass and butter cream. Finish: not too long but very pleasantly sweet and caky. Pear tarte, chocolate and roasted malt in the aftertaste. Comments: very modern proposition. No sluggish maize whisky, at all.
SGP:441 - 85 points.

I have the impression that beyond the big stars, French distillers have been making great progress recently. It's been 40 years since the adventure began, and by the way, La Maison du Whisky has just released a fantastic book on the subject. Now, it must be admitted, French whisky distillers still rely heavily on wine casks, but I'm sure they will gradually manage to get by.

Ninkasi 'LAB 005' (58.7%, OB, for LMDW, Côte de Nuits & Pineau des Charentes finish, cask #472, 216 bottles, 2023)
Burgundy + Charentes matured in Rhône-Alpes (think Lyons), why not? Pandora's box was opened a long time ago already Colour: deep gold. Nose: of course it works. Almond paste, paraffin, putty, tapenade, fruit peel, cassis buds, oranges, thyme honey, new rubber bands… With water: sweet Swiss cheese. Not easy to say. Mouth (neat): pretty heavy, extractive, spicy, oak-led, with the moistest pumpernickel and loads of dried figs, black raisins and ras-el-hanout. With water: cassis and tomato leaves, typical fresh pinot noir, capsicum, blackberry jelly and more pumpernickel. Coffee and chocolate from the wood in the background. Finish: medium, round, not that spicy, yet pretty sweet-curry-like. Spicy marmalade in the aftertaste. Comments: well well well, I liked this one a lot, but where's the 'terroir' here? In the Charentes? In northern Bourgogne? Around Lyons? Should we care? Should we not?
SGP:551 - 85 points.

Well, so all this is very good if not excellent, and of course, the tasters and selectors from La Maison du Whisky are ueber-experts, but should we really consider the uniqueness of French whisky, its oneness of style, to be always strongly marked by wine casks? Because we're a wine country? Or maybe we should wait a few more years before the juices can stand up by themselves....