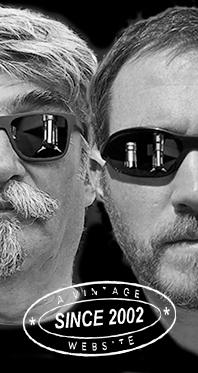 Home
Thousands of tastings,
all the music,
all the rambligs
and all the fun
(hopefully!)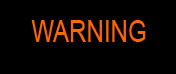 Whiskyfun.com
Guaranteed ad-free
copyright 2002-2023



More whiskies from
THE Speyside Distillery

Sadly, we haven't got any officials. I believe we've only tried Michael Owen's selection recently. It was well Michael Owen's own selection, was it not? Excuse me? Ah, yes, an excellent English footballer (it seems).

(2014 ad)



Speyside-Glenlivet 28 yo 1991/2019 (49.3%, Cadenhead, Authentic Collection, hogshead, 294 bottles)
I suppose this one too will be a little rough and an all-purpose malt whisky, so a good filler. Colour: light gold. Nose: no, I was wrong, this time we're on tropical fruits, which would suggest that the cask was active. Melons, apples, plums, papayas, a little mango, some acacia honey… All is well. Mouth: excellent, with more apples and melons, peaches, a little chalk, lemon oil, a little chlorophyl, green pepper… Very good oomph, clean distillate, very pleasant, pretty pure. Finish: medium, well balanced, with bits of mango once more. Liquorice, fresh citrus and a little white pepper in the aftertaste. Comments: im-pec-ca-ble, and an ode to good aging.
SGP:651 - 87 points.

Another sister cask please…

Speyside-Glenlivet 27 yo 1991/2019 (48.6%, Cadenhead, Single Cask, bourbon hogshead, 300 bottles)
Colour: light gold. Nose: a few metallic touches this time, sour fruit, granny smith, grapefruit, kiwi, muesli, rhubarb… No, it's very nice. Mouth: in the style of the latest Authentic, really, a tad tarter, that's all, but I find it just as good. Some very floral honey, guavas, a little chalkiness… Finish: tropical fruits coming out. Mango yoghurt, drop of Aperol once more. Good length. Comments: I like this one a lot. It seems I've missed a lot in recent years; I need to be more attentive. And yet Cadenhead had sent me a lot of them; but that was 'before'….
SGP:651 - 87 points.

Speyside-Glenlivet 23 yo 1994/2018 (50.9%, Cadenhead, Authentic Collection, bourbon hogshead, 210 bottles)


Colour: light gold. Nose: this one is very exotic, very tropical, full of bananas, mangos and passion fruits, with quite some custard as well. Peaches as well. Very good cask. With water: touches of hessian and old fabric, that's funny. Some magnificent peaches. Mouth (neat): bananas and grapefruits this time, with a Sancerre-y side. Kiwi and strawberries too, sherbets, juices… And Szechuan pepper. With water: perfect Sancerre from Scotland. I'm absolutely not joking, think Mellot's Moussière. Easy, straight, ueber-fruity. Finish: medium, very fruity indeed. Orange blossom honey, pink bananas, more peaches… Comments: how could we have missed these?
SGP:651 - 88 points.

Speyside Distillery 25 yo 1995/2021 (60.9%, Quaich Bar, Singapore, puncheon, 608 bottles)


This one was selected by Frank McHardy, so their might have been some connections… Colour: full gold. Nose: no, it's very different from the CADs, much more on a fino character, walnuts, vegetal earth, compost, struck matches, cabbage… With water: full-flown waxes and engine oils. Say Veedol (come on). Flints. Mouth (neat): chalky and very strong. Not an easy arrival but aren't we above the 60%-mark? With water: a fat fino-y character, with lemons, grasses, apple peel and indeed, green walnuts. Tiny touches of mutton meat, parsley, turmeric, paprika… Finish: rather long, fat, slightly bitter yet rich. Comments: it's a little tough after the bourbony fruity brightness of the CADs, but it remains an excellent Speyside.


SGP:562 - 85 points.

When you think that they built this distillery almost by hand, you realise that in the end, it's been worth it. Bravo, Mr Christie.

Speyside Distillery 22 yo 1996/2019 (53.1%, Liquid Treasures, 10th Anniversary eSpirit, sherry hogshead, 187 bottles)


Betty Grable on the label? Thirty years ago, I had a friend who had Betty Grable painted on the tank of his Harley. Those were the good old days. Colour: gold. Nose: all very all right, on cakes and sweet leaves, geranium... Angelica too, wormwood, borage, that's the kind of complexity that soft, moderate sherry can bring. With water: vegetal oils, sunflower, grape pips, colza… Mouth (neat): another excellent one, a tad on shoe polish at first, then on citrus, lemongrass, genepy… It is a little unusual, but really lovely. Touch of sloe, juniper, small berries... With water: superb as long as you do not drown it. I'm sure Betty Grable, or at least her GIs, would have loved this. Finish: medium, with more softer citrus as well as those tiny herbs that we love so much. Beeswax and a little peppermint in the aftertaste. Comments: much love for this wee one that as a little 'different'. Viva la difference!
SGP:551 - 88 points.

Speyside Distillery 22 yo 1996/2018 (54.8%, Valinch & Mallet, Lost Drams Collection, sherry hogshead, cask #18-2202, 124 bottles)
Why 'lost drams'? Is it not from Speyside Distillery? Colour: amber. Nose: nuts and oranges, plus varnish and paraffin, plus a little mustard. The jury's still out, but probably not for long. With water: a walnut cake and some blond tobacco. Mouth (neat): ha-ha, one of those wonderful 'bourbon-like' sherried malts. Heavy varnish and paint, even glue, biting nocino (I know the owners will know what I mean), orange cordial, beeswax once more, bitter herbs, pine resin, bitter vermouth (same comments about the owners)… With water: more walnuts, amaro (hey owners!)… Finish: long, wonderful. Walnuts and apple peel, old calvados perhaps, soft mustard… Comments: wonderful drier sherry, you would almost believe you're with Equipo Navazos.
SGP:462 - 88 points.

I'm starting to get the impression that the malt from Speyside Distillery acts like a sponge towards very good barrels. True regal behaviour, let's continue...

Speyside-Glenlivet 18 yo 1995/2014 (62.8%, Cadenhead, Small Batch, sherry and hogshead, 738 bottles)


Mixing sherry and a hoggie, just a Friday afternoon idea? Let's see… Colour: gold. Nose: not very expressive to say the least, but that's most probably the strength. Let's move on. With water: chocolate and toasts? A lot of caramel, millionaire shortbread, cornflakes, pancake syrup… Mouth (neat): very strong but it's got this fuely side that's very intriguing. Kirschwasser made by giants, for giants. In short, it is a little explosive, and indeed expulsive as well. With water: I'm glad we tamed it, but I'm not sure it's in the same league as that of most other CADs we tried within these two days. Stewed sour fruits, cherries, rhubarb, not too sure in fact. Finish: long, rather on doughs, sourdough, fresh kougelhopf… Really not too sure (despite that kougelhopf). Comments: It's probably very good, but I had trouble handling it. It's my fault...


SGP:551 - 83 points.

Speyside (Distillery) 23 yo 1995/2019 (51.4%, Archives, hogshead, cask#31, 177 bottles)


In theory… Colour: white wine. Nose: some pure, fatter Sancerre, that's what it is. Sunflower oil, grapefruit, crushed bananas, chalk and just whiffs of shampoo. That's funny. With water: maize bread, fresh croissants, banana cake, and rather suntan lotion this time. Piz Buin? Mouth (neat): brilliant, tropical, this is almost a readymade Scottish daiquiri. Wonderful bananas (you say there are no bananas in daiquiris?) Tiny touch of coconut water. With water: much love for this. What we used to call 'some liquid fruit salad' in the old days. Ripe pears are there. Finish: medium, wonderfully fruity, fat and fresh at the same time. Bananas at the helm. Comments: I think I forgot to mention quinces and mirabelles, which would give this baby a Balvenie-y side. Fantastico.
SGP:651 - 89 points.

I promise the next one will be the last one. The coming series did astound us yesterday, so it's only normal that we would have one of those as the broom wagon…

Speyside (Distillery) 23 yo 1992/2015 (61.7%, House of MacDuff, Golden Casks, South African Sherry Cask, cask #CM223, 434 bottles)


Holy Suzy Creamcheese, nearly 62% vol. Colour: straw. Nose: it's hot, really. As if they had distilled bread in a Holstein with all flaps closed (not sure that's the proper vocabulary). Plantains. With water: not any easier, it's still rough, raw and tough. Mouth (neat): tutti-frutti eau-de-vie, raw kirschwasser and painful tequila endorsed by just any Hollywood celebrity in need of recognition. But I'm sure that's the strength… With water: certainly better, more on young calvados, pear spirit, walnuts… But it's hard to get rid of the raw eau-de-vie-ish-ness; I'm asking you, but what are we going to do with these distilled wild strawberries and raspberries, for example? Finish: long and still on eaux-de-vie. Comments: probably a move by the South Africans, but it's true that we love them, so we forgive them for everything.


SGP:651 - 82 points.

Some official apologies now: we haven't given enough attention to the Speyside Distillery on this miserable little website. We hope these two equally miserable sessions will have somewhat made up for that, and we're looking forward to tasting the next ones. End of official apologies. Goodbye.

By the way, I just calculated the average for this session, and it's 86.5 points, which is extremely high.