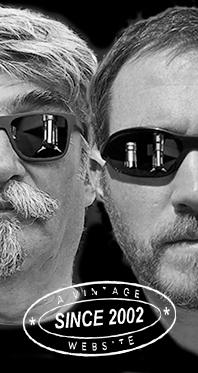 Home
Thousands of tastings,
all the music,
all the rambligs
and all the fun
(hopefully!)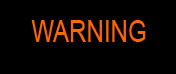 Whiskyfun.com
Guaranteed ad-free
copyright 2002-2023



| | | |
| --- | --- | --- |
| | | Many Islay, in celebration of Feis Ile 2023 and of the Queen of the Hebrides |

The new Lagavulin and a sparring partner

It is just that very shamefully, we've got only one Lagavulin that we haven't properly tasted yet in the queue, the brand new Feis - no, we won't try the 16 for the umpteenth time. So we'll have to call on a neighboring distillery sharing the same owners to find a proper sparring partner (that's terrible, very terrible) …

Dunyvaig Castle in Lagavulin Bay (WF Archive)

Lagavulin 14 yo (58.4%, OB, Feis Ile Exclusive 2023)


This one has been matured in American and European oak casks and then finished in Armagnac wood. Are they trying to revive the Auld Alliance (which, I've heard, was never officially cancelled anyway?) I find it is a strange idea – while they couldn't do it the other way 'round – but on the other hand, I doubt even the heaviest Ténarèze would actually fight the bold peater from Islay. Let's see if prunes come through… (and foie gras, ceps, duck confit or else…) Colour: light gold. Nose: you can actually feel it. There is some grapiness, some wine reduction, a feeling of damson and 'vieille prune', this very peculiar earthiness, while Lagavulin seems to have become gentler, certainly less smoky than usual, but then again, water may put things to right. With water: Lagavulin! Au revoir armagnac, it's been nice meeting you. Seawater, cigars, new tyres, leather, etc. Mouth (neat): once again, a feeling of meta-blend, of salty armagnac, of grapey peater… It is absolutely not unpleasant, not at all, you just have the impression that you're rowing in the middle of the Atlantic. So that's not exactly 'a sense of the place', is it. Terroir? Can the addition of two terroirs make a terroir? With water: good one, once again the brandy bowed out. Salty marmalade, tobacco, seawater, liquorice, peat smoke, smoked kippers… Finish: long, better with a little water. Pepper coming out, bay leaf, mustard and black olives in the aftertaste. Back of the aftertaste being more medicinal. Comments: good smoky fun. I'll let some friends from the Gers try it, curious about what they'll think.
SGP:368 - 88 points.

Sparring partner please (both bottler and distillery are being selected very carefully now, while a rather comparable age is requested) …

Port Ellen 22 yo 1979/2001 (59.8%, The Bottlers, refill sherry hogshead, cask #1552)


Indeed, having a 40+ wouldn't have made much sense. I remember sister cask #1550 had been wonderfully rubbery, if that's possible. Pretty unusual and very heavy. We never tried this very cask 1552 before, mind you. Colour: full gold. Nose: flints, marrow, sea salt, cigarettes, dried kelp and pink grapefruits. That's not a very usual combination, not even at Port Ellen, but it is awesome. Lots of stones, rocks, slate, chalk and clay joining in after a few minutes, so refill indeed. With water: embarrassingly, The Bottlers have almost always had it right and this is more proof. Grand nose, fat and majestic, with sublime mentholated touches, all things mineral, the usual tyres, and this carbony side that would remind us of… sports cars and bikes. Mouth (neat): hits you a little bit, while in a way it is close, in spirit, to the Lagavulin. I don't think I've ever realised that both makes were actually close to each other, but then again, we tend to do solo-distillery sessions. Haven't we been wrong for twenty years and more? With water: explodes with class and with a marvellous, fatter kind of peatiness. More brake fluid, tarmac, burnt tyres, kerosene… what's not to like? Finish: very long, with more paraffin and assorted waxy and mineral notes. Something more organic in the aftertaste, perhaps artichokes? Can you smoke artichokes? Comments: it is/was a massive spirit, bottled at the right time. We're keeping a few other younger PEs for when they launch the first batches of 'new' Port Ellen, we can't wait. Of course we'll compare them, if grace favours me until then…
SGP:467 - 93 points.