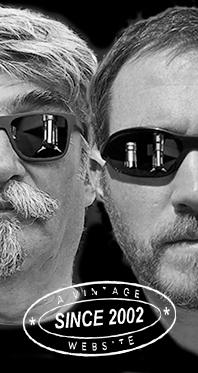 Home
Thousands of tastings,
all the music,
all the rambligs
and all the fun
(hopefully!)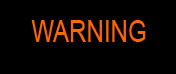 Whiskyfun.com
Guaranteed ad-free
copyright 2002-2023



Our own tiny Campbeltown Festival

To think that I've been there in flesh... Three days before the Festival. Good timing, S.! BTW, I always get the feeling, whenever a Distillery forbids the use of its name by any other party and by any means, that the owners are not too proud of the makes that they have been selling to brokers, blenders or else, or even swapped, whether those were 'single' or 'teaspooned/blended' on paper. Weird feeling… Now we could see that differently, it could also be a way of selling their casks for cheaper, which should make them more affordable for the final consumer. Because that's what's happening, no?

Springbank 11 yo (46%, Cadenhead, Original Collection, bourbon, 2023)
I've been told this was a vatting of seven casks. The price was very friendly I think… Colour: straw. Nose: typical, with some chalk, mud, paraffin and porridge, even whiffs of new plastics (we'll find another descriptor once plastic's been totally eradicated). The muddy side never stops growing then, with also whiffs of dunnage, humus, mosses, rainwater, Brussels sprouts, sea salt… Mouth: fruitier for sure, rather in the style of the 10 that I love so much, although this (not so) indie version would be a little gentler, easier, with grapefruits and apples, mead, dough, linseed oil… and indeed the trademark paraffin. 46% vol. always works. Finish: medium, a tad grittier perhaps, always with some paraffin and mineral oils (not the ones we would tend to drink). A little limoncello in the aftertaste – did you ever spot all those lemon trees in Campbeltown? Comments: very good drop, even if I always prefer the superlative official 10.
SGP:452 - 86 points.

Since we're at Cadenhead's… By the way, I've seen their new all-white lab/tasting room on location two weeks ago, I found it impressive!

Springbank 14 yo 2007/2022 (54.9%, Cadenhead, Authentic Collection, bourbon barrel, 198 bottles)
This should be perfect, with no sherry or Port in the way. Let's let the pure dirty distillate speak! Colour: straw. Nose: they must be hiding their lemon trees from the public, because I'm finding even more limoncello here, lemon oil, squeezed grapefruit skin, then these vast amounts of leather polish, metal polish, paraffin, soot… And naturally, porridge. With water: gets amazingly doughy, bready, fermentary, gristy, yeasty… In a way, this baby will remind us about the raw ingredients they use to make malt whisky (no, that's not PX). Mouth (neat): granted, when I write 'dirty', I'm not meaning 'not clean', at all. More lemon oil, ashes, bandages, soot, white mezcal, pine tar (lozenges and liqueur) and a few razor blades that, together with their chums the peppers, would literally cut you into halves. In a way, you could say it is the 11 Original on steroids. With water: pretty exceptional. Exactly my favourite style. Great that they would have bottled it within one of Cadenhead's most popular ranges. Finish: long, perfect, very waxy, mineral, lemony, with a touch of honey in the aftertaste. Oh and limoncello. Comments: grand, pure, dirty Springbank (I insist). Same score as that of the latest batch of official 10 I could taste.
SGP:462 - 91 points.

Springbank 11 yo 'Local Barley' (55.1%, OB, 15,000 bottles, 2022)


Bottled in December last year. I find it very smart that they would keep using the old livery (while it's not the oldest for the LBs). This one was distilled from Belgravia barley from Glencraigs Farm, right on the road to Campbeltown. Colour: white wine. Nose: something else, really, this is almost a blend of mezcal, aquavit and genever, even if seawater and pure lemon juice would then chime in. In the end, it is pure oyster juice, with some tabasco and Worcester sauce, plus a good glass of zero-dosage champagne. With water: one again, more mud, rainwater and porridge, with a touch of curry this time, poppadums, Mouth (neat): but where does this mezcal stem from? More bone-dry champagne too, more aquavit, more oyster water, more lemon and lime juices. It's also fat and oily, and certainly not as 'dirty' as your usual Springbanks (which, granted, I love too). With water: some curry again, aniseed, capsicum, bell pepper… I would suppose that's the oak, not the Belgravia barley. It's different, vive la difference, I like it. Finish: long, with salty lemons ruing it all and much more smoke in the aftertaste. Comments: I just tried 2017's 11 yo Local Barley again, I find this newer expression of an eleven largely superior, but I wouldn't say it's better, stricto sensu, than the astounding 2007 from Cadenhead's.


SGP:563 - 91 points.

If there's one 'kind of recent' vintage that's gathered a fairly huge reputation, it's well 1996.

Springbank 26 yo 1996/2023 (53.5%, Whisky Sponge, Special Edition, 1st fill sherry butt, 365 bottles)


The Sponge decided to bottle this one in a cognac bottle, with old-style light-green glass, wax on the neck and all that. Is there a hidden message? Having said that, The Bottlers did something similar, Gordon Wright too if I remember well, with his Alchemist range. Hold on, Springbank, Mr. Wright… Don't we see clearly now? (what a mish-mash, S.!) Colour: walnut stain, almost. Nose: walnut stain indeed, metal polish, old copper kettle, beef jerky, molasses, truffles and morels, Maggi, old oloroso, walnut wine, straight ristretto, raw cocoa, plus in the background, quite some vegetal tar and even more meat, smoked ham… I cannot not think of a certain Italian gentleman… With water: awesomely vegetal and meaty. Beef broths, mushrooms, marrow, walnuts of course, dry gravy, more raw chocolate, snuff tobacco… Mouth (neat): very rich, dry, extractive, salty, meaty, with even more Maggi, some cracked pepper, porcini powder, dry coffee and chocolate extracts, pipe tobacco, old triple-sec… It is reminiscent of the darkest sherried Springbanks, especially the dark 12s such as Sig. Samaroli's famous one. Just give it around twenty extra-years in your cellar… With water: it takes water very gracefully. We're finding some very old dry rancio, also a little more sweetness (marmalade, black raisins that went completely dry, Vinsanto…), otherwise some stupendous coffee. But it needs water and rather a lot of your time if you want to get to the bottom of it. No, we shan't call it 'A Netflix Springbank', but I'm sure you get the picture. Finish: long, with some menthol and pine resin chiming in. Artichokes and truffles in the aftertaste. Comments: they should sell this one with a bottle of Highland Spring or Gleneagles. Or why not water from Campbeltown. Never forget to add water to these; if you do it'll become Santana doing Soul Sacrifice at Tanglewood. Or, indeed, a first cousin of Samaroli's famous 12 (more or less).
SGP:472 - 93 points.

Good, I've always wanted to give another try at this one, which I had found pretty disastrous when it came out, in 2005 (WF 75)…

Springbank 15 yo 1989/2005 (60.5%, Scotch Malt Whisky Society, #27.57, 'A Dram for Any Season')


Not Springbank's best years for sure, and we won't even mention those very sulphury wine casks, Tokaji and all that. Brrr, the memory alone sends shivers down my spine… Colour: white wine. Nose: it's not that terrible, but there's really a lot of engine oil, shoe polish and flinty sulphur. Some ham fat too, gravel, feints, mashed turnips… With water: mud, wash water… Well well well… Mouth (neat): loads of plastics and waxes, plus some Fanta, stevia, plaster… Not as terrible as I remembered, but all this plastic is excessive. With water: odd vegetables and more plaster. Asparagus, eggplant, artichoke… Finish: medium, with even more plastics and 'chemical' waxes and fats. The aftertaste is nicer, on grapefruits. A little lavender too. Comments: actually, I think we've been a tad too harsh, back in 2005, but it could also be that it improved a little bit within those eighteen years in glass. Having said, that, it keeps reminding me of what had happened to Bowmore at that time. French lady perfume and all that.
SGP:462 - 78 points.

Campbeltown Blended Malt 2016/2022 (57.2%, Claxton's, Or Sileis & Drunk Choice, bourbon barrel, cask #101, 280 bottles)


Let's see if we find some Springbankness. Could be Glen Scotia and/or Glengyle too. Colour: white wine. Nose: no obvious answer. Some parts would say 'yes' (the waxy and mineral side, this soot, the gristy profile) but others would suggest otherwise (the wine gums, the papayas). Let's try harder… With water: not exactly Springbank. It's very nice, but while I haven't tried much very young Springbank, this is a little less deep. Mouth (neat): ultra-zesty arrival, plus paraffin and soot. Good hotness. Some grass and tropical fruits that would suggest modern Scotia. With water: the sweetness and the relative lightness would indeed suggest Scotia, unless it would be Hazelburn, but I deeply doubt it. Tough job, my job (which isn't even a job). Finish: lighter, sweeter, definitely rather un-Springbank. Haribo bears. Comments: I vote for Scotia. If I'm wrong, which could very well happen, I owe you a beer. Very good young fruity drop with some depth. It's true that Glen Scotia have hugely improved their make recently.


SGP: 641 - 84 points.

Campbeltown Blended Malt 9 yo 2014/2023 (56.8%, Watt Whisky, Jamaican Rum finish, 272 bottles)


They've done a 20-months finishing in Jamaican rum. Let's hope it was Hampden, but we would be fine with WP or any other make. No wait, I just saw it was Clarendon/Monymusk, which is just as perfect. Let's check this wee trans-blend… Colour: white wine. Nose: metallic mud, clay, smoked gherkins, scoria, basalt, sour ale, a drop of shampoo, roasted pistachios and pine nuts, plaster… Isn't it funny that the rum would have added more Campbeltownness, I was about to write more Longrowness, to this wee blend? With water: more shampoo - strictly nothing against that – then breads and doughs. It is well malt whisky at its core. Mouth (neat): I think the Clarendon has nearly taken over at this stage and I shan't complain. Excellent lemonness, seawater, olives, samphire brine, oysters, flinty smoke… With water: brainwave. On paper, I'm not fond of the idea, as I believe most Jamaican rums, even when in small quantities, would crush any malt whisky (even Loch Dhu 10) that they would encounter. In reality, when you get the cursor at the right place, which they seem to have done here, it gets all enhanced. This reminds me of Bruichladdich/Mark Reynier's old term, 'Aceing'. We'll soon need whisky linguists. Finish: long, salty, olive-y, smoky. Lemon and grapefruit in the aftertaste. Comments: don't coastal Scotch malts and some Island rums share common traits? Who's going to make a, let's say an Ardbden? A Worthyphroaig? A Lagamusk? A Bowmouth? (That'll do, S., I think we got the idea).


SGP:463 - 87 points.

This is slowly becoming a remote (and late) Campbeltown Festival, no? But that wasn't the idea, let's simply and quickly add a wee Kilkerran from Glengyle and call this a tasting session.

Kilkerran 12 yo (46%, OB, +/-2021)


Dominantly bourbon. I agree we should have tried this one earlier. Colour: light gold. Nose: the casks feel a little bit, with a little turmeric and nutmeg over butter and mashed potatoes. Some green pepper, cider apples, very dry brioche dough… I am not immediately convinced. Whiffs of hand cream and leather polish. Mouth: less in the shadow of Springbank on the palate than it was on the nose (IMHO) but this lemony, buttery curry remains a tad bizarre. Some sour wood, peppered lemon marmalade, ras-el-hanout, allspice, more butter… It does remain oak-forward all along. Finish: medium, rather on green smoke and more green spices. Green caraway, ginger, globally bittersweet. Poppy seeds, curry, caraway. Nicer citrusy notes in the aftertaste. Comments: very good, naturally, but this is a mild disappointment because of these oak spices that would tend to run the show. Feels a bit like the 3-yo output of a very young craft distillery.
SGP:562 - 84 points.