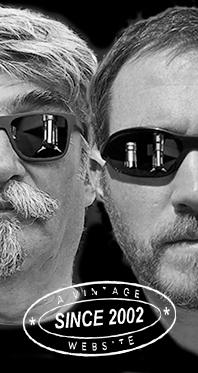 Home
Thousands of tastings,
all the music,
all the rambligs
and all the fun
(hopefully!)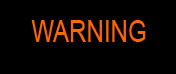 Whiskyfun.com
Guaranteed ad-free
copyright 2002-2023



A word of caution


Let me please remind you that my humble assessments of any spirits are done from the

point of view of a malt whisky enthusiast

who, what's more, is aboslutely not an expert in rum, brandy, tequila, vodka, gin or any other spirits. Thank you – and peace!

Rums on the desk once more

Rums of various origins. You'll have noticed that we always try to taste quite some very pedestrian sugar bombs or empty 'marketers' brands', that's because if we would only try the heavy hitters (the Jamaicans, Demerara, agricoles or else), they would soon take over little Whiskyfun and reign supreme on our lists. What could any inflated NAS from Speyside do in that case?


Creol column at Bellevue (Distillerie Bellevue)

Naga 'Pearl of Jakarta' (42.7%, OB, Indonesia, +/-2022)


Well, this is rather labelled as some 'spirit drink' but naturally, all retailers advertise it at proper rum . What's quite cunning as well is this wording on the bottle, 'made with Indonesian aged rum'. We've tried a Naga 10 yo 'Siam Edition' just one year ago, and despite the very unlikely branding, we thought it was pretty good (WF 76). Colour: deep gold. Nose: rather not totally on corn syrup, Toplexil, vanillin and cruise-ship peach liqueur. Nice touches of rose petals, Turkish delights, aromatic honey, candied angelica and Szechuan pepper. So not exactly rum, but this nose is pretty pleasant, let's only hope the palate won't be buried under a lorryload of saccharose. Mouth: well it is, and indeed this is more a liqueur, but the taste is fine, rather on Bénédictine, yellow chartreuse, pancake syrup and molasses honey. A little Toplexil and strawberry liqueur too, to be honest. Finish: medium, very sweet, but bizarrely, not exactly cloying, even if I couldn't drink more than 2cl without any ice. Comments: same category as that of the 10 'Siam'. Pretty acceptable, but ice is needed.


SGP:730 - 76 points.

Hacienda Coloma 2010/2022 (46%, OB, Colombia, Maison du Rhum, batch #5, 4975 bottles)


The ultra-sweet 8 yo had been pretty terrible a few years ago (WF 50). Apparently, it is 'what the people want'. Sugar, driving our civilization to obesity and global chaos for one hundred years already, good to see things keep accelerating on the rum side, with the growing help of the larger multinationals. Colour: deep gold. Nose: banana liqueur and butterscotch, with a metallic touch and rather a lot of coconut and flowers (ylang-ylang). Custard and nougat. It is absolutely not unpleasant. Mouth: not exactly a sugar bomb, rather some rum as they would make it at Starbucks'. Caramel, roasted nuts, black nougat, cappuccino, Nutella, vanillin… Finish: medium, gently drier, with some chocolate and coffee, plus sweet marmalade. The aftertaste is sugary. Comments: hold on, I've just checked that this was done with some 'refining in ex-coffee liqueur barrels'. Explains a few things. Seriously, I find it kind of okay.


SGP:631 - 75 points.

Longueteau 2018/2022 'Rhum Vieux Constellation Edition 2022' (50%, OB, Guadeloupe, French oak, 3000 bottles)


Red cane juice and colonne créole and ex-cognac casks. There's also a white one. The first Constellation I tried, which was a 2018 as well (white) had been brilliant (WF 87). Colour: gold. Nose: the vegetal wonders of cane juice. Asparagus, salsify, hay, dried flowers, patchouli, fennel, aniseed… I don't think I'm getting much from the cognac wood, but better like this, I say. With water: moves towards aged aquavit. Very lovely smokiness (lobster on the barbecue). Mouth: rather terrific. Starts spicy (fennel seeds, caraway, liquorice) and gets then citrusy, with a rather fat body. As if they had added glycol (which they haven't, I'm 100% sure!) With water: nods at some Scottish coastal malts, except that you wouldn't find this much fennel (and endives) in any Scottish malt. Very singular, very good. Finish: long and at times, not unlike some of those modern high-brow artisanal pastis. Coming next! Some green olives in the aftertaste. Comments: I think I liked the white even better, but I'm finding this odd one excellent. If odd.
SGP:471 - 85 points.

Venezuela 17 yo 2005/2022 (61.9%, Tamosi, Venezuela)


Made at the Corporacion Alcoholes Del Caribe (CADC) and aged for 12 years in the tropics, then 5 years in Europe. Never been a huge fan of Venezuelan rums but I'm sure quite a few French crypto-communists love them. Seriously, I'm barely joking. Colour: golden amber. Nose: grass, peel, some nicer honeyed touches in the distance, mead perhaps, a little varnish… With water: sameish, no amounts of water would change it. Light molasses. Mouth (neat): very strong, not bad, but burns your oral cavity. With water: pretty good, with macaroons, amaretti, some hazelnut liqueur and a touch of dry white wine (of fino type). However, the body remains thin. Finish: rather short, a tad metallic and 'peely'. Comments: all we could do is acknowledge the high quality, while stating that this is absolutely not our cup of rum.


SGP:440 - 80 points.

Long Pond 2007/2022 'ITP' (58.3%, Barikenn, Jamaica, 301 bottles)


13 years in the tropics and 2 years in Europe. At Long Pond ITP is not the lowest marque as far as esters go (those would be CRV and CQP), it would rather mean around 100 gr esters/HLPA. Colour: golden amber. Nose: what I've learnt throughout my few years of non-expertise wrt rum is that my favourite Jamaicans are not the ones displaying the highest ester counts, far from that. What I'm trying to say is that this is rather perfect, fully on olives, cigars, Swiss cheese and coffee toffee. What's pretty funny too (well) is that it would also remind me of Jamaican coffee. With water: old copper kettle and metal polish, autumn leaves, more cigars. Mouth (neat): very good, if a tad brutal. Smoked fudge, black olives, brine… With water: brine and a lot of liquorice. Unexpected touches of rose and flower liqueur (rose, perhaps). Finish: long, not eternal. Those lovely small pink olives, shall we say… Grapefruit and polish in the aftertaste. Comments: it got a little thinner on the palate but given its age, I think it's a very successful Long Pond.


SGP:462 - 86 points.

Hampden 8 yo (54.2%, Secret Cask, Jamaica, American oak, 2022)
Young Hampden, that's exactly what the world needs these days. Colour: gold. Nose: unmissable. Gherkins, olives, brine, rotting bananas, gym socks and spent engine oil. What could go wrong? With water: very high viscimetry! Other than that, we find pinewood smoke and banana wine. Mouth (neat): boringly, expectably brilliant. All sorts of salty and bacterial things, cheeses, vegetables both in brine and pickled, rotting fruit… With water: salted liquorice and olives. Classic. Finish: long, salty. Lemon, olives and liquorice. Comments: unbeatable. There's another brilliant Distillery on the island but they would tend not to let the indies use their name, which is a strategic (and tragic) mistake if you ask me. No notoriety, no image.
SGP:463 - 90 points.

Why not two Bellevue before we call this a session?

Bellevue 24 yo 1998/2022 (51.5%, The Roots, Guadeloupe, refill barrel, cask #25, 115 bottles)


Actually on Marie-Galante, but Marie-Galante is part of Guadeloupe. Bellevue is the largest Distillery in Guadeloupe and is making, it seems, around 1mio litres of rhum agricole per year. We've always loved Bellevue's pretty intense rums. Colour: amber. Nose: you smell glue and benzine from a distance of three metres, seriously. Which is a good sign in my book. Gets then more floral (monoi cream, ylang-ylang) and massively cane-y and earthy. Big liquorice too. As we may have said before, it's quite possibly the funkiest of all agricoles, although that would rather be zouk than funk. L'égoïne la kassé… With water: fantastic, softer, exceptionally floral and fruity. Mimosa and fresh pineapples. Mouth (neat): huger than 51% vol. olive-y, glue-y, varnishy, with a little cologne (4711), tar, and the expected rotting bananas and pineapples. With water: stays firm and tight even if you bring it down to 25% vol. Some saltiness and more tar and liquorice. Finish: long, saltier yet. Would you stew black olives in caramel sauce? The glue is back in the aftertaste – glue that you may drink, of course. Comments: I also believe Bellevue is the most Jamaican of all agricoles. Siyé, siyé…


SGP:562 - 91 points.

Bellevue 23 yo 1998/2022 (54.3%, Wealth Solutions, The Colours of Rum, Guadeloupe)


Colour: reddish amber. Nose: how and why would we complain about the fact that this baby is extremely similar? There's perhaps just a little more pencil shaving, cedarwood, perhaps red flowers (peonies)… And a little more ethanol, naturally. With water: old garage, spent oil, toolbox, tar, paint, carbolineum. It's amazing how our brains work, I'm reminded of the brand new Renault 8 that my godfather had just bought, sometime. Great little car but tricky to 'ride' – and pretty smelly indeed. Petrol, oils, tyres, leatherette... Mouth (neat): sublime, once more. And 'equivalent' indeed. With water: what a ride indeed. Someone may have smoked bananas using cane dregs or something. Finish: very long, very perfect. Very salty aftertaste. Comments: you can trust all these 1998s, unless some mad bottler would have inadvertently done a PX finish on it. Or there, a Laphroaig 'affinage'. Oh the horror…


SGP:562 - 91 points.

Check the index of all rums we've tasted so far

UPDATE It seems that I'll never get it right about those Bellevues from Marie-Galante vs. Damoiseau's Bellevues from Guadeloupe. So I was most certainly wrong once more (see, no rum expert), as quite a few friends pointed out, indeed those 1998s are molasses based and stem from Damoiseau. Thanks a lot to Rob B., Rowald G., Ivar DL and other good rum folks. More information at Lance's Lone Caner and at Marius's Single Cask Rum, who know much more about those issues than your truly.