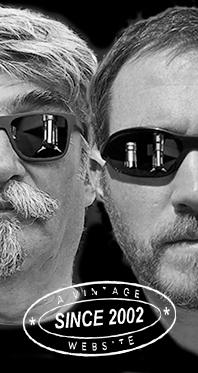 Home
Thousands of tastings,
all the music,
all the rambligs
and all the fun
(hopefully!)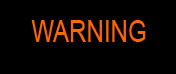 Whiskyfun.com
Guaranteed ad-free
copyright 2002-2023



Second flight of recent Scottish cats

The Nc'Neans we've had yesterday showed a lot of potential, sadly they had been dumped into rather unlikely wine casks (a.k.a. whisky's main prosthesis these days, sadly not quite removable). Let's simply try again…


Brioche aux Pralines de Lyon
(La Brigade des Gourmets)

Nc'nean 2018/2022 'Batch No.18' (46%, OB, 5,040 bottles)
Right, bad luck, it's 2/3 ex-STRised red wine, now STR doesn't obligatorily make the whiskies winey, it often doesn't in my experience, so there is hope… Colour: straw. Nose: indeed, no obvious wine, but there are berries, probably rather elder, also peach syrup and orange blossom honey. Some Californian IPA. Well, a style of beer that was to be found in California back in the days, but the whole world seems to be making this style today. Then a little sweet bread and some vanilla. Fine, soft, fruity, with also quite some hay. Mouth: very sweet, clearly 'flavoured'. Szechuan pepper, tangerine, oranges, hay wine, the usual cinnamon and ginger, some herbal teas (rooibos, peach leaves), vanilla and zests... Finish: medium, sweet, with more citrus, which always works, I think. Comments: clearly fruitier than the only earlier batch I've tried, which was #7. Pretty 'modern world', very cask-driven, certainly well made.
SGP:551 - 82 points.

And now to Edinburgh, with the crazy experimenters…

Holyrood 'Aged New Make Spirit 04' (50%, OB, First fill European oak Port hogshead, Belgian ale yeast, cask #376, 2022)


A lot of details on the label, mainly about what was used and what happened before filling into wood, which I find very refreshing and, in a way, innovative (even if they've then used Port). Like, fermentation lasted for 6 days (they say 144 hours, which is much more of course). It was aged for 262 days, so roughly 8 months. Oh and we had loved their white experiments with different barleys. Colour: blush wine (ouch). Nose: raspberry eau-de-vie and kirschwasser aged in oak, plus pinot noir rosé. I find this lovely, but it may be to whisky (or baby whisky) what Kriek is to Belgian beer, almost off-category. Brioche or tarte with red pralines, a delicacy you'll find in the city of Lyons. With water: green spices, from the European oak I suppose. Capsicum, green pepper… Mouth (neat): good, but not too sure about all these eaux-de-vies, raspberry, kirsch… With water: gets sweeter, closer to some raspberry liqueur. Finish: rather long, very 'red berries', more towards cherries perhaps, Heering, indeed Belgian Kriek beer… Comments: off-category for sure. Spiced whisky, as in 'spiced rum'. Not sure what to say. Check some much higher Holyrood right tomorrow.


SGP:760 - 75 points.

Ardnamurchan 5 yo 2016/2021 'The AD/05:21 Venture Release' (55.1%, OB, sherry octaves, 348 bottles)


A few sherry octaves, later married together in a hogshead, so the opposite of a finishing I would say. Colour: gold. Nose: oak and sherry feel (octaves, remember) but it was a happy marriage. Dried figs, goji berries, raisin rolls, panettone… With water: it takes water extremely well, does not get oakier, it's rather geared towards Stolle, fruitcake, with some kind of sweet earth, dates… Mouth (neat): pretty thick, with sweet and spices tones, a lot of cardamom and clove, fig jam, treacle toffee, some pancake sauce… With water: once again water works very well. Some kind of sweet spiced crème brûlée, with bags of raisins inside. You would also think of some very fresh kougelhopf or, indeed, panettone. Finish: medium, really on dried fruits. Balance is perfect. Comments: got to love this anti-finishing expression, rather in cognac's spirit (in some way).
SGP:651 - 87 points.

Ardnamurchan 2016/2022 'AD/02:16' (57.8%, OB, Poland Exclusive, Spanish oak oloroso hogshead, cask #66, 335 bottes)


It is a peated expression. Colour: amber. Nose: very sooty and earthy, with notes of old garage full of old cars and old oils and greases. Lovely touches of walnuts and old leather, with a little capsicum and bay leaves. A lot of old things in a young whisky! With water: more soot, spent oil, old concrete… Mouth (neat): pleasantly heavy, with some coffee-schnapps, liquorice, tar, more sootiness, charcoal, coffee, small dried figs, triple-sec… Despite this heaviness, I find it particularly drinkable when unreduced. With water: becomes a little sweeter, with more fruitcake, figs, raisins, then saltier chutneys (as touches)… Not very smoky at this point. Finish: rather ling, even more on some lightly smoked fruitcake. Cinnamon in the aftertaste. Comments: absolutely doskona?y. That should be 'perfect' in Polish.
SGP:554 - 88 points.

Off to the Isle of Lewis…

Abhainn Dearg 10 yo 'X' (46%, OB, +/-2022)


This is all self-made, with own barley from Lewis, own maltings using peat from the island and so on… So one of the very few real own-estate whiskies in this world. Now, we haven't tried Abhainn Dear since… 2011. Feeling shame. Colour: white wine. Nose: huge breadiness, not much smoke, a lot of porridge, bags of husk, some lamp oil, paraffin, light shoe polish, then kelp and floated wood, samphires, brine… Well it loves oxygen and would never stop developing, it is a very good surprise. Early makes had been a little uncertain in my book. Mouth: very singular, with a feeling of smoked seaweed, some kind of tarry porridge, certainly ashes, and an obvious salinity. All that combines well with some 'normal', clean and wineless wood. Finish: medium, smoky and salty. Wakame and nori in the aftertaste, with some lingering fermentary notes. Comments: great surprise, it really is a singular style. I'm really glad I could try this distillery that's been kind of flying under my radar for so long. Excellent. Postscript: I don't think they've been using wine!


SGP:455 – 87 points.

Isle of Raasay 'Peated Ex-Rye' (63.5%, OB, Na Sia Single Cask series, first-fill ex-rye, 2022)


Colour: white wine. Nose: it is toasted bread with smoked porridge galore! Some lovely sour brine too, but indeed it is a little strong. No chances taken… With water: everything porridge indeed, grist, draff, a little buttermilk, wash… Not too sure I'm getting the rye in this context, but indeed we could mention rye bread. Indeed. Mouth (neat): excellent, very punchy, with once again a lovely sourness (sour cream) and, perhaps, a little raw aguardiente. With water: pink grapefruits popping out, in full majesty. The background is a little sooty and ashy and makes it all a notch drying. Finish: long, fresh, salty, with more grapefruit and more ashes. We sometimes called this 'fairly ashtray-y'. Roots in the aftertaste. Comments: excellent, very 'craft'. Very impressive young make, 'as good as good bread', as we say in French.


SGP:565 - 88 points.

To the mainland, for another little Dornoch…

Dornoch 5 yo 2017/2022 (55.9%, Thompson Bros., first fill bourbon octave, cask #13, 72 bottles)
Those speedy bourbon octaves make me think of a Lotus Seven, I don't know why. Colour: full gold. Nose: oh, candied citrons, cardamom, mangos, curry, limoncello, golden sultanas, sour bread, lemon marmalade, fennel seeds, carrot tops, dill, tarragon, sage… There are so many things in there, and yet there is this feeling of oneness. I hate to say that I'm surprised. With water: entrenches itself behind some sweet farmhouse bread(s), with bits of apricot, raisin or figs inside… Mouth (neat): extravagantly citrusy and spicy, but thick and a little heavy, and elegant and refreshing at the same time, which makes for the most dangerous combo in the world. Please use only very small glasses and don't let anyone fill them up for you. With water: this time again I'm finding some kind of Americanness, and I'll dare mention Westland once more, with full apologies to all parties. Finish: rather long, still fresh, still dangerous. The little cask was 1st-grade. Those breads in the aftertaste. Comments: wasn't it even one of the very first casks they filled?
SGP:651 - 89 points.

Good, the next ones are not really 'new cats' but they do stem from recently built distilleries…

Ailsa Bay 10 yo 2011/2021 'Paddy's Milestone' (54.6%, The Duchess, blended malt, bourbon, cask #801404, 213 bottles)


It doesn't actually say it is Ailsa Bay, but that little bird we're well-acquainted with told me that… Well it's on the website, actually. Why the owners wouldn't let bottlers use this name, I don't quite know; Ailsa Bay, until now, has never quite been a new Lagavulin, has it. Remember they started distilling in 2007. Colour: pale white wine. Nose: soot, stone dust, pears and porridge. It's rather narrow, as I remembered it. Not unpleasant. With water: white peaches, plaster, damp oatcakes. Mouth (neat): very sweet, and indeed you could mention limoncello, pear liqueur and ashes. Very narrow again, but consequently, rather ultra-precise. With water: sugar coming out. Barley syrup, corn syrup… It almost deconstructs itself when watered down. Finish: medium, sweet, even more on corn syrup and, for that matter, corn whisky. Smoked, naturally. Cough drops in the aftertaste. Comments: a very curious smoky dram from the Lowlands that really improves with some breathing. Rather a lone voice in the world of whisky, I would say.
SGP:643 - 84 points.

Oh well, while we're at it…

Kininvie 'Aldunie' 24 yo 1997/2021 (48.9%, The Whisky Blues, Taiwan, barrel, cask #1511, 171 bottles)


This time it is officially a blended malt, a.k.a. a teaspooned malt. William Grant's Kininvie started distilling quite some years before their Aisla Bay, in 1990, so it is absolutely not a 'new cat' anymore, it's just that there isn't much around. It's said to be at the core of the very successful Monkey Shoulder blended malt. I would add that it's pretty impressive that they would have foreseen and anticipated a reversal in the whisky market, with so many Distilleries slaughtered just a few years earlier. Colour: gold. Nose: a very nice cakey and fruity malt, typically 'Dufftown' I would say, with overripe apples, ripe apricots, dandelions, some pollen, preserved peaches and nougat. Very very nice! The cask added touches of pinewood, eucalyptus and camphor, which is even nicer. Is Kininvie a rather fat spirit? I don't really know it, I have to admit. With water: some mint and some chalk, which makes for a rather perfect development. Mouth (neat): very nice (indeed) fruity syrups, with peaches and blood oranges on the front. Juicy Fruit, meadow honey, puréed peaches… Not a bready , malty malt whisky indeed. With water: all sweetness, with just a little malt in the distance. Some marshmallows, icing sugar, little sugar eggs (we're late), cream eggs, poppy sweets… Finish: medium, supervised by those preserved peaches, peach syrup, peach liqueur… Comments: probably my favourite Kininvie. Not that we've tried hundreds, mind you.
SGP:641 - 87 points.

We were also having other new cats, including some of that new InchDairnie a.k.a. Finglassie, as well as Holyrood's (and Dave and Arthur's) Bub experiment, but there's no rush, we'll try them later. Perhaps right tomorrow, cheers.