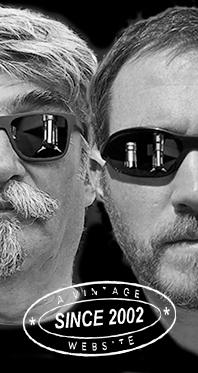 Home
Thousands of tastings,
all the music,
all the rambligs
and all the fun
(hopefully!)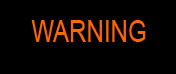 Whiskyfun.com
Guaranteed ad-free
copyright 2002-2023



Some Tullibardine

Great progress at Tullibardine, in my humble opinion, even if quite a few are now flavoured with wine or very active oak, which will always mask, block or alter any distillates. Even Ardbeg! So, imagine, three casks…

(Dominic Lockyer)

Tullibardine 2008/2022 'The Murray Triple Port Cask Finish' (46%, OB, The Marquess Collection)


What's a triple Port cask? A cask thrice the size? Three casks successively? Three different Port casks simultaneously (like ruby, tawny, vintage or else)? Now I feel I need to add that I've previously tried an excellent Tullibardine 'Double Wood' in this collection (WF 88), so let's not fear… Colour: apricot. Nose: pretty leafy and vegetal, spicy, a little leathery, while strawberries and cassis are soon to burst out. It reminds me of some ex-Bordeaux whiskies and I'm not the hugest fan of this style, even if it would tend to improve over time (grenadine, brioche, dried goji berries). Mouth: the Port feels too much for me and makes the whisky sweeter than necessary. Strawberry jam, cherry jam… Now technically speaking, this is probably flawless. Finish: medium, very sweet, with some salinity in the background. Fig jam. Comments: in my book this is a different category. Taste and colours…


SGP:751 - 78 points.

Tullibardine 5 yo 2015/2020 (65.7%, Brachadair, ex-Koval cask, cask #9900483, 132 bottles)


This ultra-young monster was fully matured (well) in a Koval cask. Really curious about this one… Now I remember Dram Mor were having another 5 yo that was very good but is was ex-sherry. Colour: straw. Nose: allspice, ras-el-hanout, mud, rain pit, pumpkin bread, mustard… Some beast, apparently. With water: some barley sweetness, ginger wine, oak-aged gin, cardamom… Mouth (neat): all sweetness, wine gums, marshmallows and just syrups. A little pink pepper and more mustard. With water: spicy bread coming out, together with limoncello. This surely works. Finish: long, spicier again, peppery, with some nutmeg, cinnamon mints, a wee feeling of charcoal, even some raisins… A lot happening in this finish. Limoncello again in the aftertaste, grapefruit juice... Comments: pretty great work with this wee cask, but which kind of Koval was it?


SGP:661 - 83 points.

Tullibardine 2010/2016 (60.2%, Lombard for Blooming Gems, cask #652655, 242 bottles)


No signs of an odd wood treatment here, let's see… Colour: almost as white as water, hurray. Nose: pears, gooseberries, grass, mashed turnips, porridge, medicinal alcohol, kirschwasser. Sure it is a little new-makey but it does reek of honesty, whatever that means. With water: as good as these young spirits al natural can get. Melons, still a little hottish eau-de-vie, not that much grass and perhaps a little ink and paper. New magazines. Mouth (neat): wonderful barley sweetness, plus mirabelle, pear and quince eaux-de-vie. And it doesn't even burn, thanks to a little vanilla, perhaps. With water: barley eau-de-vie, plus a little lemon and pear juice. Finish: long, grassier again. A tiny touch of coconut in the aftertaste, plus more melons. Comments: sure it cannot be Clynelish 1972 at just 6 or perhaps even 5, but it's lovely in its, well, its honest, frontal nudity.


SGP:551 - 83 points.

Tullibardine 13 yo 2006/2020 'Glory to Ukraine' (54.1%, SingleMalt.pl, 1st fill oloroso sherry hogshead)


A Polish bottling supporting their neighbours in Ukraine. I believe we're all neighbours. Colour: gold. Nose: a yeastier, wilder version of Tullibardine, rather full of grass, bark, leaves, with a little varnish and pear eau-de-vie. After one or two minutes, some easier, more peaceful notes do appear, shall we say. A little muscovado, rum, raisins, walnut cake… With water: yeastier, more fermentary, with some leaven, baker's yeast, ale… Mouth (neat): excellently mustardy and fruity at the same time, you would believe it was a Madeira cask. Bitter oranges, marmalade, touch of pesto, basil, pepper… A littler coal dust, perhaps. With water: nuttier, with even more walnuts, more 'dust' as well, this bitterness that we used to find in young Springbank 20 years ago, a salty touch, some paraffin… Finish: rather long, with more green walnuts, some mustard, some bitterness… Comments: a very typical Tullibardine. It's a different malt whisky, certainly not mainstream. Very good drop, for Ukraine!


SGP:462 - 85 points.

Tullibardine 32 yo 1989/2021 (49.4%, Acla Da Fans, bourbon hogshead)
These older ones can be even more 'different', or 'idiosyncratic'. Colour: gold. Nose: this time sweet vegetables are playing the first parts, pumpkins, carrots, beets… In the background, some fresh-sawn wood, potting soil, a little coconut milk, almond milk, plantain, bamboo shoots… Mouth: tougher, dustier, pretty cardboardy, very chalky… an obvious feeling of papier mâché. Having said that, it's getting more citrusy then, with a lot of lemon and lemongrass. Improves at breakneck speed, it's really a two-step Tullibardine. Lemon cake, lemon curd (lemon Danish), grapefruit curd, lemon pepper seasoning, orange zests…And just a little sawdust. It could have been boosted at some point. Finish: rather long, on many lemony spices. The names escape me. Rather ginger in the aftertaste. Comments: a walking miracle, really.


SGP:651 - 86 points.