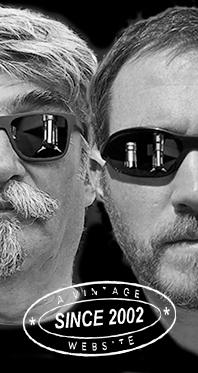 Home
Thousands of tastings,
all the music,
all the rambligs
and all the fun
(hopefully!)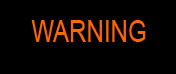 Whiskyfun.com
Guaranteed ad-free
copyright 2002-2023



Twenty rather old whiskies from
THE Speyside Distillery
(not from A Speyside Distillery)

(Speyside Distillery)

Honestly, I find myself quite embarrassed today, as this has been going on for years, and it was time to put an end to this intolerable situation. Indeed, the "Speyside" box at Whiskyfun Castle has been growing steadily in recent years, and I never made the effort to verify whether all these samples labelled 'Speyside' were actually anonymous Speyside whiskies, of the "Secret Speyside" or "A Speyside Distillery" varieties, or if they were genuine single malts from the Speyside Distillery. In short, there was a lot of procrastination, and it was time to try and separate the wheat from the chaff. Dear Speyside Distillery, please accept my most sincere apologies... Let's see what we have, randomly and sometimes rather quickly…

Speyside-Glenlivet 27 yo 1991/2018 (48.8%, Cadenhead, Authentic Collection, bourbon hogshead, 318 bottles)
Colour: white wine. Nose: all natural, mineral, malty, with some chalk and some fresh bread, plus just a tiny floral touch, rather on wisteria and perhaps orange blossom. It does the job but it shows no signs of older age. Mouth: sweet, malty and fruity. Good body, strength is perfect. I'm finding orange drops, then a little green oak and some 'green' coffee. Perhaps a little rucola salad, rather astringent, that's the oak. Finish: medium, rather on lemon sweets, grapefruits, tart tropical fruits. Grass and green oak in the aftertaste. Nice finish. Comments: a little neutral, rather a filler, I would suppose some lovely 25 yo blended Scotch would have been delighted to have this one on board, so to speak.
SGP:551 - 84 points.

Let's see what a younger age will do…

Speyside-Glenlivet 19 yo 1998/2018 (49.4%, Cadenhead, Authentic Collection, bourbon hogshead, 252 bottles)
Colour: white wine. Nose: same profile, a tad more on chalk and sourdough, and a little less on flowers. Touches of cassis and cranberries, I would say. Mouth: same ballpark, oranges, redcurrants, a little sawdust, pepper, green tea, grapefruit drops, grass, chalk… There's more life and more freshness here, I think I like it a little better. Some woodruff syrup or liqueur, some mullein syrup or liqueur, both parts of my favourites and perfect ingredients for top-notch spritz cocktails. Finish: medium, fresh, rather fruity, slightly 'fizzy'. Say those spritzes! Comments: very good, pretty pure. And mind you, woodruff and mullein!
SGP:551 - 85 points.

Aren't these Speysides pretty floral?...

Speyside Distillery 26 yo 1994/2020 (45.7%, Thompson Bros., refill hogshead, 121 bottles)


Colour: white wine. Nose: more sweet oak, more tropical fruits, more mango sherbet, more guavas, more maracuja ice cream… And stewed rhubarb. Simply awesome and even slightly Bowmore-y. We're talking unpeated B., naturally (should that exist). Mouth: awesomely tropical indeed. Pink grapefruit and passion fruits, touch of mentholated honey, indeed these touches of fresh mint that can sometimes found in some Sauternes… Lovely, lovely dram. Finish: medium and always as fruity. I'm reminded of some old young Rosebanks… Comments: top dresser this time, from a blender's point of view. Did anyone notice this amazing wee bottle? Curious about the hogshead's previous content.


SGP:651 - 89 points.

Speyside 31 yo 1989 (51.3%....... STOP, everyone pause, do you see the issue? It just says Speyside, but I suddenly remembered that the first year of distillation at Speyside Distillery was 1990. So this little 1989 couldn't possibly come from Speyside Distillery! Let's move on to the next one…

Speyside Distillery 8 yo 2014/2023 (51.7%, Dram Mor, Moscatel finish, cask #2432, 289 bottles)


Colour: apricot. Nose: sour fruits, peaches, a little concrete and soot, oranges, bell pepper, some caramel, some raisins, some heather honey. With water: wee whiffs of rubber (inner tube) otherwise some floral muscat and a little leather. Mouth (neat): rich and sweet, touch of paraffin, raisins, muscat indeed, muesli, clove, bit of old wood… With water: it's sweet and it's good. Finish: medium, rather sweet and coating. Dried goji berries (meant to be good for our health, so I might have another shot of this little… I'm joking). Comments: sweet and playful. Not my favourite style, but I have several friends who'd utterly love it.


SGP:641 - 80 points.

Speyside Distillery 23 yo 1992/2015 (56.8%, Milroy's of Soho, Soho Selection, 300 bottles)


It was matured – possibly not for its whole life – in an ex-French oak South African fortified wine cask. It does say 'Speyside Distillery' and not 'A Speyside Distillery'. Colour: white wine. Nose: I don't know anything about that South African fortified wine, except that it's from Paarl. Well, it's working particularly well here, with whiffs of old wood, dunnage and even hessian, then red apples and stewed peaches plus pralines. With water: bark, moss, walnuts… That's all perfect. Mouth (neat): excellent! Blood oranges, apples, heather honey, touch of wasabi, chilli, Szechuan pepper, touch of tobacco… This is absolutely lovely. With water: raisin rolls, marmalade and orange squash. This baby brings back childhood memories, all we'd need now would be Ray Charles or The Beatles on the stereo. I have an idea, why not Eleanor Rigby covered by Ray Charles? Stunning track. Finish: rather long, with spicy raisins. Comments: pretty exceptional. So Paarl, you say…
SGP: 651- 89 points.

Speyside Distillery 26 yo 1995/2022 (56.8%, The Single Malts of Scotland for Kirsch Import, sherry butt, cask #27, 390 bottles)


Could be a sherry monster, given the colour… It says 'Speyside Distillery' but is it Speyside Distillery? Colour: coffee with bronze hues. Nose: Christmas cake, dried dates and figs, chestnut honey, maple syrup, old tools, old copper, mushroom soup, other honeys… The thing is, I wouldn't be able to identify the distillery anyway. Besides, the small illustration on the label shows a kiln, and there doesn't seem to be a kiln at Speyside Distillery. Alright, let's keep going... With water: English brown sauce, gravies, honeys, marrow soup and back to our Christmas cake. Mouth (neat): deep and thick PX-like sweet and spicy sherriness, full of peppers, hoisin, garam masala and just coffee and chocolate. With water: same, only a notch more honeyed sweetness. Finish: rather long; spicy (pepper) and with many raisins and dried figs. Touch of soot and gunpowder in the aftertaste. Comments: good talking, as they would say in the French National Assembly. Love this rich and sweet bouillon.


SGP:651 - 89 points.

Please an old bourbon cask…

Speyside Distillery 28 yo 1992/2021 (56.4%, House of MacDuff, Golden Cask, bourbon barrel, cask #CM275, 171 bottles)
Colour: amber gold. Nose: glue and turpentine, as a matter of fact I love this. Then balsa wood, drops of coconut wine, some very sweet mustard and some touches of garam masala this time again. I find this just superb and really characterful. With water: gets very faintly acetic, which we love, while paints, varnish, glues and turpentine keep running the show. Four aces. Mouth (neat): huge and almost totally on dazzling old bourbon such as the earlier Willetts. I know it's the cask, but what a cask! With water: have I missed something here? Where does this magic come from? Honeyed oats, putty, fresh marzipan, roasted sesame, baklavas… Ho-ho-ho-ho… Finish: long and perfect. Stunning nougat and honeys, reminding me of some stuff from Nature Valley's. I know, bad nutrition advice, Brora ( and Speyside Distillery, apparently) is better. Comments: a bit over the top here and there, but we don't care, this old little Speyside is mind-boggling. A wonderful surprise, golden cask indeed.
SGP:561 - 91 points.

Speyside Distillery 23 yo 1995/2018 (54.2%, The Maltman, for HNWS Taiwan, Caol Ila cask finish, 294 bottles)
Well, a finishing in some Islay, I suppose it's going to be daring; here we go, brace yourselves... Colour: gold. Nose: I believe the trick is working better when it's Caol Ila rather than, say Laphroaig that could make many whiskies smell like a provincial hospital. But it is still a little bizarre, metallic, with some rubber and some engine oil. With water: gets a little 'muddy'. Mouth (neat): It's not the first time that this kind of odd composition would work better on the palate than on the nose. Some resins, propolis, honey, peppery peat, seawater, caramel, cornflakes… With water: indeed, this is better, with some pine resin and, well, don't get me wrong, but I'm having a feeling of Johnnie Walker Black. Not a bad sign. Finish: relatively long, salty, and now that we're accustomed to it, well, it's not bad at all. Much spicier aftertaste, pepper… Comments: Philosophically, I'm not a fan indeed, but I don't deny that certain aspects are enjoyable. The spices are explosive on the finish.
SGP:464 - 82 points.

Since we're around there…

Speyside Distillery 26 yo 1992/2019 (57.7%, House of MacDuff, HNWS Taiwan, Ex-South Africa sherry, cask #CM253, 216 bottles)


Don't tell me they're going to pull the CM275 stunt again... That being said, folks, either the cask comes from South Africa and it can't be sherry, or it's sherry and it must come from the Jerez triangle and nowhere else. Sherry means Jerez, that's all. Sorry if I'm a bore, but it's like Champagne that ought to stem from… Alright, alright… Colour: deep gold. Nose: an invasion of honeys, roasted nuts, yellow flowers and dried fruits. Not to mention preserved peaches and apricots. With water: meats and bouillons up. Love that. Mouth (neat): magical palate, really. Sublime winey spices, clove, caraway, drops of high-ester rum or Grand Arôme, heavy 'sherry' (I know), sweet meats, all-spice. I'm reminded of some crazy Millstone and Heartgow/Hercynian etc. I've tried the other day. Very excessive but great, great fun, like the… wait… say the New York Dolls. With water: exceptional chocolate and marmalade. Fantastic spice combo, I believe the house Kikkoman should borrow the recipe. Finish: pretty eternal, which could be a little problematic in tasting conditions. Heavy spices, pepper, chocolate, prunes, raisins. Comments: this one too is totally over-the-top, but life is short, isn't it.


SGP:661 - 90 points.

I have the feeling that the reputation of Speyside Distillery is only rising on Whiskyfun these last few minutes... Perhaps one more? Perhaps a simpler hogshead?

Speyside Distillery 28 yo 1994/2023 (55%, Limited, bourbon hogshead, cask #52, 173 bottles)


A brand new one this time, for some smooth landing, let's hope so anyway. Colour: full gold. Nose: we're back to civilisation, to undulating barley fields, to gentle orchards in Kent, to the markets of Provence and to an old hotel bar with vintage leather armchairs and plenty of mahogany and brass. And our dear old bartender friends! Praline brittle, custard pudding, halva, croissants, ripe apples, ripe mirabelles, nougat. With water: more or less the same. Classic, easy, certainly not asymptomatic; this is well well-aged malt whisky from some good wood. Mouth (neat): very good, very malty, with custard and triple sec, candyfloss, biscuits, cinnamon rolls and ginger cookies… It sure could be many distilleries (not the characterful ones) but the result is perfect so far. With water: very good wood management, good balance, some sweet/sour wine (I know it's no wine cask), all pleasure. Touches of mango and papaya jam, which sometimes come with rejuvenated American oak, but no ideas if that's the case here. Finish: classic length and profile. Vanilla, ripe apples, plums, honey softer spices… And a spicier aftertaste. Comments: honestly, it's very, very good.


SGP:651 - 87 points.

Well, I don't think I could tell you much more about the Speyside distillate style, as nearly everything we've tasted today was heavily influenced by the casks and the wine. We'll see tomorrow, as we'll have many more whiskies from that place… (today we've had ten, tomorrow we'll have ten more for the cause).