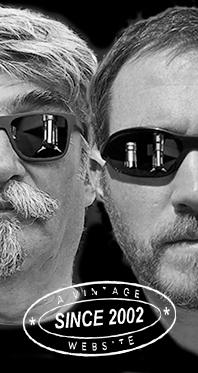 Home
Thousands of tastings,
all the music,
all the rambligs
and all the fun
(hopefully!)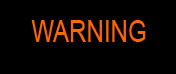 Whiskyfun.com
Guaranteed ad-free
copyright 2002-2023



Angus's Corner
From our correspondent and
skilled taster Angus MacRaild in Scotland
Talisker and Lagavulin times three
Two of my favourite names and always happy to have them on the tasting table. Although, being ruthlessly honest, if I had to save one of the two distilleries, it would be Talisker. Hopefully we never have to make that decision…

Talisker 10 yo 2009/2020 (48.4%, Douglas Laing 'Old Particular', cask #DL14410, refill hogshead, 376 bottles)
Colour: pale white wine. Nose: yeasty and full of sheep wool, lemon juice, chalk and beach pebbles. Very coastal, nicely sharp and very much all about the raw ingredients. A deconstructed OB 10yo? Mouth: excellent! Salty and lemony with a light leafiness, rather a lot of peppery Talisker DNA, quite peaty and full of seawater and a rather gruff coastal power. Finish: good length, back on the yeasty notes, quite sooty and with a slightly ashy and salty peat flavour. Comments: very good, really like a stripped back and souped up official 10yo in some ways, I suspect this is the sort of bottle that will really shine with 20+ years in glass.
SGP: 365 - 88 points.

Talisker 8yo 1988/1996 (45%, Milroy's of Soho)
Milroy's now a very hip and fun bar and shop - run by some excellent people - where you can buy highballs on tap. Colour: pale white wine. Nose: rather ironically, this is also quite like a stripped back, more naked and simplified version of the official 10yo, only an old map label 10yo from c1990 with this much greater emphasis on soft green fruits, herbal teas, more delicate coastal notes and this more gentle, velvety peppery quality. Lovely, simply and charming nose. Mouth: brilliant distillate, pure coastal freshness along with many light herbal notes, smoked teas, citrus oils, eucalyptus and dried green fruits. An encroaching peppery and peaty vibe that brings power from behind. Finish: long, fruity, glowing with perfectly dry and salty peaty notes and more Talisker peppery impressions. Comments: I love the evolution in this one and interplay of fruit, coastal and peaty qualities. Stunning, naked, distillate-forward Talisker.
SGP: 465 - 90 points.

Talisker 2000/2011 (45.8%, OB 'Distiller's Edition', TD-S: 5NZ)
Finished in Amoroso sherry casks for two years, I've found the DE a little changeable over the years, although I probably haven't tasted that many of them to be fair. Colour: pale amber. Nose: a very well done sherry integration with earth, peppery peat smoke, soft shades of tar, liquorice and tobacco and an underlying fruitiness that incorporates dried dark and exotic fruits and things like quince and some green ginger wine. Mouth: more fruity that other batches that I recall, lots of marmalade, orange oils and hints of smoked olive oil, natural tar extract, hessian and umami notes such as soy sauce and miso. I find it pretty excellent actually, nice peppery warmth and good balance between sherry and peat influences. Finish: medium, tarry, peppery, peaty and showing a nice balance between drier smokier qualities and some sweetness. Comments: I often overlook these DE Taliskers as I find it hard to get past the 10 year old, but some batches really can be great.
SGP: 565 - 88 points.

Lagavulin 8 yo (48%, OB, -/+2022)
I remember really liking this one when it came out, very happy to see that it seems to have settled in as part of the core range. A wonderfully 'old fashioned' type of bottling in terms of age, age statement and maturation profile. Price seems to also be pretty fair. Colour: white wine. Nose: fermentary and green on apple peelings, malt vinegar and smoked sea salt. Pure and rather rugged distillate with plenty of ashy peat smoke, lemon juice and mercurochrome. Mouth: you can see shades of the 12yo SR bottlings here, with all this monolithically sharp and hefty peat smoke, gentian eau de vie, more vinegar and brine notes and also big hits of kippers slathered in lemon juice. Finish: good length and with a deeper, drier and sharper smokiness. Some capers and green olives in bring which brings a nice feeling of dirty martini to the aftertaste. Comments: its simpler than I recall, but it still has monolithic and chunky peaty charm aplenty. Very nice that this rather uncommercial, or niche, style would still be embraced by the owners.
SGP: 367 - 88 points.

Lagavulin 26 yo (44.2%, OB Special Releases 2021, PX and oloroso sherry seasoned casks, 7542 bottles)
Colour: amber. Nose: a soft but deep and leather peat smoke with a lot of sherry influence involved, which brings out rather a lot of impressions of pipe tobacco, salted liquorice and tar resins. It actually reminds me rather a lot of the old OB 12yo green glass bottlings from the mid-1980s. Some salted almonds, a rather dusty peaty note and classical aromas of dunnage and hessian. Mouth: soft and gentle but with an unfolding and richly sherried peat smoke flavour that is both chewy in texture and drying towards saltiness and earthiness. Various medicinal roots, herbal teas and more of these classical camphor, hessian and black tea notes. Very good, but perhaps just lacking a little power or assertiveness here or there. Finish: good length, deeper and drier peat smoke flavours once again, with some cured meats, tar extracts and iodine. Comments: in some ways, this is a fusion of sherry and peat flavours that is pretty old school Islay and that I usually just adore, but on the other hand it does feel slightly underpowered. It's entirely possible I'm overthinking it - it's an extremely delicious and moreish .
SGP: 466 - 88 points.

Lagavulin 16 yo 'White Horse Distillers' (43%, OB, 75cl, -/+ 1990)
Another bottle of this old glory that I opened recently. I'll make this one snappy as I've already recorded notes for two similar era White Horse 16 year olds on these pages before. And we are expecting a very similar outcome this time… Colour: gold. Nose: yes, stunning old school Islay peat that is deep, fat, drying, herbal and full of roots, earthiness and various types of interesting and complex teas. Also medicines. And, of course, also some wonderfully subtle green and exotic fruits. Stunning! Mouth: just exquisite! A glorious expression of complex, multi-layered peat flavours, along with wee touches of coconut, hessian, tobacco leaf, medicinal herbal impressions such as wormwood and wintergreen, then also iodine and old school tar liqueurs. Pure gracefulness, class and charm! Finish: stunningly long, salty, resinously herbal and full of perfectly crisp, drying and earthy peatreek. Comments: 'nuff said! Score unchanged.
SGP: 447 - 93 points.