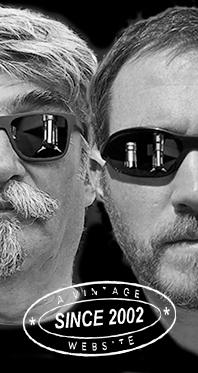 Home
Thousands of tastings,
all the music,
all the rambligs
and all the fun
(hopefully!)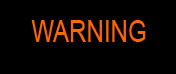 Whiskyfun.com
Guaranteed ad-free
copyright 2002-2023



The Jungle of the Secret Islays

I don't think anyone's still entitled to using the names of any Distillery on the Kildalton coast, except the owners of course. This is why we're seeing more and more 'secret Islays' popping out of nowhere, which I find a little boring but on the other hand, 'they' often have the best casks. I mean, the indies…

(Photograph, Bessie Williamson, Glasgow University Archives, via Laphroaig Collector)



On A Sawmill 10 yo 2011/2021 (54.7%, Cut Your Wolf Loose, Islay blended malt, ex-vino de color butt, cask #323, 305 bottles)
More fun from those fine people. Vino de color, basically, is paxarette (which, allegedly, made Macallan Macallan). So, boiled-down PX mosto (or moscatel). Colour: amber. Nose: more fun than in Rowan Atkinson's finest (remember the Indian restaurant, paperback raita and all that). The fumes from an old American truck, loads of caramel, a lorryload of brand new tyres, some thick molasses honey, some compost, some humus, some smokes… With water: lovage, Maggi, more fumes, coal smoke, heavy fuel oil… Mouth (neat): it's loco-loco and I love it. Rubber, honey, maple syrup by the bottle and eating your cigar instead of smoking it. But who would do that, that's poisonous. With water: some leathery tones coming out. Finish: more leather, leaves, rubber and heavy honey. Comments: reminds me of some peated Bunnies (Moine, Stoi-something etc.) but that's a very wild guess, as the paxarette is still getting the better of this baby. Oh dear, it's great fun and pretty devilish.


SGP:666 - 85 points.

Secret Islay 11 yo 2010/2022 'Bessie' (56.5%, The Whisky Jury, blended malt, refill sherry butt, cask #138, 360 bottles)
With the name 'Bessie' and the very '10 C/S' layout, what could this be? Williamson! By the way, Formula One enthusiasts will seize this opportunity to have a special thought for Roger Williamson, who killed himself in Zandvoort in 1973. Colour: pale gold. Nose: white asparagus, oysters, turnips, kelp, sea breeze, black radish, smoked fish… With water: sour bread, acetic notes, ammonia/cheese, cow dung, farmyard… In short, holiday on a farm. Mouth (neat): hot, cleaner, pure, huge, millimetric, salty, very ashy, pretty drying. With water: bone-dry, not a single molecule of fructose, glucose or saccharose. Ashes and burnt herbs, plus plain seawater. Finish: very long, very very dry. Greens and kippers, with a pretty rubbery aftertaste. Plasticine. Comments: holy smokes, this was some tough baby! Perfect counterpoint to the crazy 'Sawmill'. By the way, may I suggest some distinguished bottlers of secret Laphroaig would also use the figure of Ian Hunter? They could call it 'Mott The Hoople', for example.
SGP:277 - 85 points.

La Frog 9 yo (54.5%, Whisky-Hood, Monbazillac finish, 2020)


With a name like that… Now I seem to remember that Murray McDavid's 'Leapfrog' was not received too well, around twenty years ago. Colour: straw. Nose: sweet wine such as Monbazillac (south-west of France) could wreck even the most extreme peaters, but that's not what's happening here, the spirit's keeping the upper hand. Sea air, seaweed, embrocations, mercurochrome, tarry smoke, charcoal, fireplace… With water: putty, rubber and Gruyère cream. Mouth (neat): good tango, limoncello with pepper and smoke. Hints of dried apricots – that's the Monbazillac having something to say. With water: sweeter, with peaches, raisins and, indeed, apricots. The wine was not crushed, after all. Finish: long, more peppery. Some kind of smoked fruit chutney, with raisins in the aftertaste. Comments: just very fine, hallo Roger!


SGP:657 - 85 points.

Williamson 10 yo 2011/2022 (59.4%, Dramyouth Whisky Bar, blended malt, barrel, cask #426, 209 bottles)
Another fine bottle for Taiwan. Nothing funnily secret this time, Williamson is Laphroaig, only with different papers. I hate it that we wouldn't have the latest batch of the official 10 C/S at hand for due comparison… Colour: white wine. Nose: perfection can be a little boring. This is perfect. There isn't much to say, perhaps mention parsley and dill? Samphire? Citrons? Indeed this is pure perfect young Laphroaig that's got no hair out of place, as we say in French. With water: broken branches, sourdough, weissbeer, damp chalk… Mouth (neat): perfect indeed. Iodine, lime, salt, oysters, kippers, lapsang souchong… With water: gets a tad sweeter, as always. Grapefruit liqueur and salted fish, plus rucola. Pepper. Finish: long. Salt, lemon, wakame, borage, oyster, etcetera. A little vanilla and ginger in the aftertaste. Comments: none, it is perfect, just not extraordinarily complex.
SGP:457 - 89 points.

An Islay 13 yo 2008/2022 (53.9%, Duckhammer's for Wu Dram Clan, sherry hogshead, cask #4073, 180 bottles)
They should have let us play the guessing game and not add the round church onto the label. By the way, did you ever visit the cemetery behind the church? It's beautiful, with many distiller's tombs. As moving as Jim Morrison's in Paris' Père Lachaise. No, no intended play on words here. Colour: gold. Nose: these vintages are/were peatier. Now Bowmore + sherry remains a tricky combination in my book, whichever the vintages, but here it seems to work, with some metallic tones and some sauna oils, smoked cold-cuts, violets… But something remains a little scary here, let's see… With water: no, we're fine, with some sour wines, muscadet, grapefruit juice, porridge, raw yoghurt… Mouth (neat): smoked chocolate with polenta, rubber and roasted chestnuts. Very unusual, if not a tad dissonant. With water: more slightly acetic tones, grapefruit juice, fino sherry, the greenest walnuts, lemon yoghurt, seawater… Finish: very long, salty. Wine vinegar, lemon and walnuts. Comments: how shall I put it? It's antithetical to the notion of ultra-clean Islay whisky (such as the previous Williamson). Many twists and turns. Probably rather exceptional, but a little a tiring.


SGP:466 - 86 points.

Islay 25 yo (48.4%; Spheric Spirits, 407 bottles, 2022)


Rumour has it that this would be A****g, but if there ever was an un-A****g label, it's this one. Let's see if we find those world-famous tarry ropes… Colour: white wine. Nose: yep, could be. Tight and narrow at first, rather on bicycle inner tubes and engine oil (we'll have to find another descriptor once everyone's driving those ugly Teslas), but these notes of lemon juice and ashy ointments aren't exactly A****g in my book. I'm not sure it's fat enough, even at 25 (A****g ages rather fastly). Whiffs of mashed celeriac. Mouth: rather medicinal, rather a little fruity, with grapefruits and lemons, and even pineapples of some sorts. I wouldn't bet my house on it. Finish: long to medium, lightly heavy (I know what I mean). Tarry ropes indeed in the aftertaste, but that's a little late. Comments: a pretty superb drop that could be A****g indeed, but it's not a classic vintage, that's for sure.


SGP:566 - 88 points.

Bud Spencer 'The Legend' (49%, OB, Germany, peated, +/-2022)
LOL, looks like this was made by St. Kilian Distillers in Germany while I had thought it would have been an Islayer. Oh well, since we're here, let's try it. I mean, Bud Spencer! Bud Spencer? Bud Spencer! Colour: white wine. Nose: perfectly fine. Some sour bread, charcoal, artichoke, blackcurrant buds, celeriac and tomato juice. Gazpacho. That last part is a little unusual I have to say. Mouth: very good. Not Islay, it's more on smoked fruits, pineapple, lapsang souchong, retsina wine, eggplant liqueur (but did anyone ever decide to make eggplant liqueur?) and braised Brussels sprouts and endives. There's a Belgian side to this, in other words. Finish: medium, lovely, with good sweet smoke. Touches of curry and oyster plant. Bubblegum in the aftertaste – no, really. Comments: not the first St. Killian I enjoy, but Bud Spencer? Bud Spencer! Good fun, I was afraid this would be some kind of spaghetti whisky. Seriously, it's really very good. I know, Bud Spencer.
SGP:555 - 84 points.

Smokehead 'Terminado Tequila cask' (43%, Ian MacLeod, Islay single malt, +/-2022)


That's right, some kind of cyborg has decided to finish some single malt from Islay in ex-tequila casks. I would suppose the word 'terminado' means 'finished' rather than 'terminated'. Or does it mean 'trans'? The packaging is hurting your eyes a bit, I know, but not my fault, now it's good fun that Ian MacLeod would do 'this' while rebuilding Rosebank at the same time. God moves in multiple mysterious ways. Colour: gold. Nose: of course they did it right. I get no tequila, all I get is a soft, Caol-Ila-like Islay whisky, with seashells, ashes, bread dough, putty and almonds. Very soft. Mouth: strangeish. I would suppose it's the tequila that's adding this soap, paraffin, plasticine… But the Islay malt resists well, to be honest this is not exactly the massacre I was afraid of. Finish: medium, fine. Comments: it's not surprise that agave spirit and peated malt would get along relatively fine. Seriously, it's a good drop, if a slightly unnecessary one.


SGP:454 - 79 points.

Time to take a break. CU.