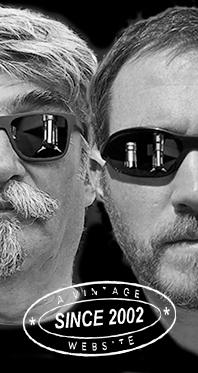 Home
Thousands of tastings,
all the music,
all the rambligs
and all the fun
(hopefully!)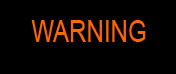 Whiskyfun.com
Guaranteed ad-free
copyright 2002-2023



| | |
| --- | --- |
| | The New Japanese Sessions, Session Five and last, Mars |

Mars and their Shinshus, Tsunukis, Yakushimas or Komagatakes (which I've often misspelled 'Komagate' and I feel the need to apologise profusely here) have also granted us with many glorious malts in recent years, even if some naming remain a little byzantine to our simple western minds. Distilleries, places of aging, warehouses… What is what is not always easy to remember, but here's a quick rundown:

Mars Single Malt (Japan)

Two Distilleries:

Shinshu

in the Nagano Alps (reopened in 2011) where they make

Komagatake

.

Tsunuki

in Kagoshima (opened in 2016) where they make Tsunuki.

Three warehouses/Maturation sites:

At

Shinshu

Distillery
At

Tsunuki

Distillery
In the

Yakushima

cellar on Yakushima island (one of UNESCO's World Heritage Islands)

As we understand it, when no aging location is mentioned in the name of a single malt, that malt was aged at its distillery of origin.

Mars 'Komagatake Shinshu Aging 2021' (48%, OB, 50,000 bottles)
A regular expression that's blending ex-bourbon and ex-sherry. It's interesting to notice that in some parts of J-whiskydom, 48% is definitely the new 46. Colour: pale gold. Nose: I find it to be more on grass and dead leaves, also with a lot of beer, sourdough, rooty notes, bitters, leather, yeasts, with a rather powerful fino side. We are far from a floral and fruity sweetness, but we don't complain, we like these austere styles. Palate: very powerful, with very beautiful bitters, more strong beer (triple), pepper, fruit and vegetable peelings... Once again, I was expecting something much sweeter, but I am not complaining. Finish: long, with a lot of chlorophyll and leaves. Also a bit of tobacco, tea tannins, and a smoky woody side. It is only at the very end that fruity notes (apple, calvados, bitter lemon) arrive. Comment: it took a bit of a struggle to get to the lemon but, I insist, we do not complain (you do insist, S.) The 2022 edition, which we had already tasted since as usual, we do nothing in order, was more balanced, but of the same level.
SGP:372 - 85 points.

Mars Tsunuki 4 yo 2018/2022 (62, OB, for Tiffany's New York Bar, bourbon barrel, cask #T565, 198 bottles)


This well-known bar is located in Hong Kong's Intercontinental Grand Stanford Hotel. One almost expects James Bond to arrive, very well accompanied, of course. Colour: straw. Nose: fresh herbs and an abundance of fruits, especially white peaches. Pastry dough, panettone, vanilla flan, honeysuckle... All this seems pretty good, despite the severe barrier imposed by the high alcohol content. With water: it's very pure, very beautiful, on eucalyptus leaves and lime, with bread dough in the background. A bit of camphor and candied citron. Palate (neat): a fruity, explosive pastry. Someone seems to have distilled entire lemons using a very powerful yeast, like champagne yeast. With water: it goes back to lemon marmalade, herbs (sage, even spring onion) and white and yellow peaches. The woodiness remains fine. Finish: long, lively, with lemon tartlets and a few notes of very ripe kiwi. Comment: it's very, very good, very well-controlled, with a lemon doing a great job.
SGP:651 - 89 points.

Mars Tsunuki 6 yo 2017/2023 'Yakushima Aging' (60%, OB, for LMDW New Vibrations, bourbon barrel, cask #2082, 175 bottles)
Wonderful 1960s kinetic label, you would believe they've reused some artwork done for Xenakis or Stockhausen records. They've used barley peated to 20ppm here. Colour: gold. Nose: we remain in the world of lemon and cut grass at the start, but quickly move to a slightly basaltic side, with a bit of fine potting soil, then eucalyptus leaves again, camphor, and ointments that give it a medicinal edge. This time, the high alcohol content doesn't really act as a barrier. With water: bandages, balms, ointments, iodine tincture, plaster, lemon... Palate (neat): it's quite compelling, with aspects that remind us of a famous distillery from Orkney. Very fresh peat, a touch of paraffin, a lot of lemon, three drops of seawater, heather honey... With water: as charming as possible. I reiterate my comparison with that famous malt from Orkney. Notes of green apple are added, with also a bit of fresh anise. Finish: long and especially very pure. A lemony peat underscores and defines the ensemble. Comment: a millimetric purity that reminds me of my first Yamaha amplifier in the 1970s. Oh how I miss it, it proudly displayed 'Natural Sound' on the façade.
SGP:654 - 90 points.

Mars Komagatake 6 yo 2017/2023 'Yakushima Aging' (57%, OB, for LMDW New Vibrations, sherry hogshead, cask #2122, 175 bottles)


This one too has been produced with some barley peated to 20ppm. Colour: amber. Nose: it's very, very chocolatey, the peat only serving to reinforce this effect. It's like opening a family pack of Mars bars (like 5 kilos). Oops, I swear I just realized this was a very stupid - and very unintentional pun. There is also a bit of putty, ganache, smoke from dead leaves, soot... With water: the putty comes to the forefront. There seems to be some anti-rust paint as well. Palate (neat): it's a bit beastly, to be honest, the chocolate and a much more massive smoke than in the Tsunuki complementing a very majestic lemon. With water: a bit of a feeling of patchouli, geranium (in syrup), then raw cacao, ground coffee, green pepper, maybe a bit of juniper... Finish: long, a bit more peppery, leaning a bit towards bacon, walnut and bitter orange. A very oloroso side. Comment: I expected the bourbon version to dominate this one, but that was not the case. It is true that all this chocolate has a terribly regressive and therefore irresistible side.
SGP:565 – 90 points.

Attention, let's get ready...

Mars Komagate 5 yo 2018/2023 'Shinshu Aging' (62%, OB, for LMDW New Vibrations, bourbon, cask #3989, 206 bottles)
50ppm peat in the barley, this time! Let's see if this one won't be a little… deafening. Colour : white wine. Nose : bananas ! Seriously, bananas and some custard. That's the effect of the very high strength, I'm sure. Let's wait a little bit… After exactly five minutes, the peat shows up, with a rather rubbery aspect and eucalyptus smoke (I know it well, I found myself right next to a small eucalyptus forest that started burning in Corsica). In fact, it's quite pretty and reminiscent of sauna oils. I'm talking about the whisky. With water: a bit of smoked ham comes out, cedarwood, diesel fuel, a new tweed jacket (from House of Bruar, it's not grandiose but they have a choice), vanilla... Palate (neat): it's massive, ultra-taut, all in on blood oranges, pepper, and peat, then lemon and eucalyptus again. Quite a bit of ash. With water: lemon and mint, and a lot more smoke. It almost becomes a bit too simple with water, which is a shame. Yet I guarantee you I'm using my official Vittel (so, is that cheque coming, Nestlé?) Finish: long, fruitier, with notes of papaya beyond bananas. There have always been amazing molecular liaisons between peat and exotic fruits, haven't there. Comment: tremendous, but I slightly preferred the two compadres aged in Yakushima.
SGP:567 - 89 points.

A little bonus whisky, very fresh and probably very light, as a digestif since our next Japanese tastings should not take place before many weeks. Probably not this year, in any case.

Nikka 'The Grain Whisky' (48%, OB, Discovery; blended grain, 2023)
It's interesting to note that all the new Japanese distilleries we've just tasted are displaying the ages of their whiskies, even when they are only 3 years old. A bit like in Scotland, it's the big old houses that don't do it when their spirits are a bit young. But let's move on, we're not here to restart that debate for the umpteenth time... By the way, I love this label. This blended grain was composed of juices from Miyagikyo, Nishinomiya (closed), Moji, and Satsuma Tsukasa, most names I had never heard of, I'm afraid. Colour: gold. Nose: there can't just be grain, or else there's malt distilled in small columns. Remember, malt + column = grain, as odd as that may seem. In any case, that's how it is in Scotland. This nose is very seductive, not 'empty' nor entirely on vanilla, coconut, and Haribo candies like most young grains. There's more of a pink banana, patchouli, a bit of camphor, some incense, wood glue, beeswax, plum juice, notes of elderflower, and even a bit of lightly smoked praline, if such a thing existed. Of course, it exists, you just have to add a bit of peated whisky to the mix. Palate: it's more on the grain in the Scottish style, but there are still some more complex aspects, fennel, parsley, sweet liquorice, marshmallow... That said, the texture remains light. A few touches of coconut milk. Finish: not very long, obviously, but nice, on vanilla and rum. Coconut, cinnamon, and a bit of pineapple as a signature, one would have expected that. Comment: the best piña colada of the year.
SGP:631 – 84 points.

(Thanks to Lars once more, and congrats to La Maison du Wisky, the labels alone were hypnotic, let alone these new Japanese whiskies).