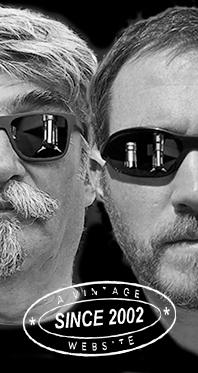 Home
Thousands of tastings,
all the music,
all the rambligs
and all the fun
(hopefully!)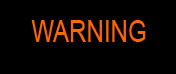 Whiskyfun.com
Guaranteed ad-free
copyright 2002-2023



| | |
| --- | --- |
| | The New Japanese Sessions, Session Four, Kanosuke |

I might be mistaken, but from here, Kanosuke seems a bit like the new Shizuoka, which was the new Chichibu, which was the new Hanyu… Etc. I believe there are already 'new Kanosukes', but we'll see that later, if you don't mind. Kanosuke was built in 2017 by shochu makers Komasa Jyozo in the Kagoshima prefecture, it's said to be the only Japanese distillery that's located directly on a seashore while apparently, among its major investors there is a small company called… Diageo.

Kanosuke 'Mellow Land' (48%, OB, 2023)
Aged in sherry casks and especially in re-charred American white oak barrels. These were previously used to age 'Mellowed Kozuru' shochu, a flagship product of the family. Colour: pale gold. Nose: nice, with notes of brioche, fresh white bread, acacia honey, very ripe banana, white tea... This pastry aspect is very pleasant, especially as there is also a bit of pine sap and fresh mint. Very, very pleasant, but of course, it's not a Ludwig V.B. symphony. Palate: pretty sweetness, slightly fermentative, with a hint of white pepper, a few touches of oak sawdust, of course vanilla, cinnamon, a tiny bit of nuts, touches of nougat, and caramel... The woodiness is not completely mingled yet, but that's not a problem. Finish: medium length but fruitier, with oranges, kiwis, and passion fruit. Almond nougat s the signature. Comment: very nice sweetness in this well-crafted young malt.
SGP:541 - 84 points.

Kanosuke 3 yo 2019/2022 (61%, OB, Singapore Edition, bourbon barrel, cask #19170, 190 bottles)


Colour: pale gold. Nose: wonderful notes of a bakery-pastry shop at five in the morning, with dough ready to go into the oven, already baked croissants and rolls, lots of vanilla, a bit of orange blossom water, grated orange zest... Superb! With water: the same, and also oriental pastries, angel hair, makrouts, gazelle horns... Palate (neat): magnificent cask, with everything needed. A bit of sawdust, sure, but all the rest is perfect, the orange zest, kumquats, chocolate, small breads... With water: it speaks. Small oranges complemented with a bit of liquorice and violet. It reminds me of a gin I liked very much, but whose name I have forgotten, alas! I'm really not a gin boy. Finish: medium length but fresh, with more marmalade and sweet spices. Touch of tequila. Comment: just excellent. I don't think it can be done better at three years of age. The extraction has been perfectly controlled, but not sure it can be done on very large batches.
SGP:562 - 89 points.

Kanosuke 3 yo 2019/2023 (60%, OB, Exclusive for Tiffany's New York Bar, Hong Kong, 1st Fill Oloroso Sherry and 2nd Fill Bourbon, cask #19069, 255 bottles)
Not too sure how they used two different casks to produce a single one; was it a finishing? A marriage? Colour: dark gold. Nose: perfect, here are varnish, wood glue, walnut stain, fresh paint, coconut liqueur, toffee, sweet liquorice, Swiss milk chocolate, a bit of myrtle, a bit of polish, roasted chestnuts and peanut butter, burned wood... All of that works to perfection. With water: a box of cigars and a bit of smoked ham. Palate (neat): a bit aggressive, but that's normal. Green tannins and pepper, cough lozenges, liquorice, bitter orange, Italian bitters (I'll let you choose the brand)... With water: perfect. Leather, mint, oranges, nutmeg, liquorice, green walnut, touch of mustard... Finish: long, even more so on the nuts, it's probably the sherry. But of course, it's the sherry. Comment: I almost feel ashamed to give such a score to such a young Japanese but taste it and you will understand. Peace!
SGP:562 - 90 points.

Kanosuke 4 yo 2017/2022 (58%, OB, for AF Trade Limited, Hong Kong, Sherry butt, cask #17011, 583 bottles)
So Kanosuke's first year. Love this line on the label: 'Founded in 1883 established in 2017'. The prices are very high on the secondary market it seems, there must be a reason, but let's not be influenced. Of course not. Colour: dark amber. Nose: yes of course, turron, black nougat, pecan pie, roasted peanuts, milk chocolate, hazelnut paste (no brands please) and a bit of new rubber. Everything is very fine, madame la marquise. With water: dried figs, of all sizes and from all countries. And longans, rambutans, dates... Palate (neat): it's perfect. Corinthian raisins in their glory, then fudge, caramel, mocha, coffee liqueur, liquorice and mill pepper. It's very high precision, it almost becomes annoying. With water: the more water you add, the more you move towards sultanas, Turkish delights and orange cake. Finish: quite long but without major changes this time. Maybe some tannins, grape skin... Comment: it lost some of its momentum towards the finish, becoming a bit drying or even tannic, but it remains very high. Beautiful beast!
SGP:662 - 88 points.

Kanosuke 3 yo 2019/2023 (50%, OB, Artist Edition #002, Pedro Ximenez sherry butt)
Could the world of whisky, the whole world over, sometimes do without this damned PX that invades everything? OK, exaggerating once more, let's calm down. We also learn that this baby aged in a warehouse called 'Tadazu'. But at three years old, does that really matter? Colour: dark amber with red highlights. Nose: all in on marzipan and candied cherry. Plus a few dried grapes, prunes, and little dried figs. It's magnificent, but it's very slightly, okay let's say it, slutty. Just a tiny bit. With water: no, thanks to the moist earth that comes out, as often after adding water. Palate (without water): but yes it's very good. Lots of pepper and chocolate, with a Mexican side, again cherries, Smyrna raisins, Nescafé... And, well, old PX from Malaga. It's very reminiscent of what was called in the old days, 'Malaga'. With water: it's really very good, I'm afraid. The peppers, in particular, are quite magnificent. Finish: long this time, all in on the chocolate, rancio, prunes, pepper... Comment: since we are among ourselves, I think they have benchmarked the famous Yamazaki 'Sherry', the Vintage 1984 for example, but also the annual NAS editions. I wouldn't swear to it, but we are close. Oh yes, they are annoying at Kanosuke.
SGP:761 - 89 points.

Rest assured; we will stop there. But we will have more Japanese very soon…

Of course, they make very technical whiskies in Asia. But by loudly proclaiming that terroir does not exist and that it's all about the wood anyway, haven't the Scottish leaders kind of started to saw off the branch they were sitting on? They should be careful not to get beaten at their own game, not in volume of course, but in terms of quality...