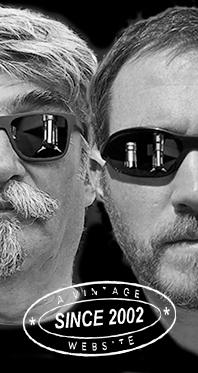 Home
Thousands of tastings,
all the music,
all the rambligs
and all the fun
(hopefully!)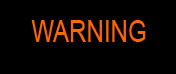 Whiskyfun.com
Guaranteed ad-free
copyright 2002-2023



| | |
| --- | --- |
| | The New Japanese Sessions, Session One (includes an intruder) |

I believe Japanese malt whisky has transitioned from a category dominated by two or three groups to a real patchwork of new brands and distilleries, some rather questionable regarding the real origins of their spirits, others entirely cutting-edge and deeply respectful of Japanese values of authenticity and purity as we know them in the West. Mars, Chichibu, Shizuoka, Kanosuke... What's certain is that we're never bored with them! I think we're going to taste a lot, but we'll take it step by step, five by five. Speaking of which, why not start with this one, just for fun...

Glenmorangie 'A Tale of Tokyo' (46%, OB, 2023)


Indeed it doesn't belong here, ha-ha. As I said, just a little 'Japanese' joke. This is a marriage (lovely term) of whiskies aged in mizunara (for a finishing I suppose), bourbon and sherry casks. Just a few years ago, we weren't thinking there would be so many of these 'rare' mizunara oaks that distillers are so fond of these days. Mind you, even Chivas Regal use them; Japan sells. Colour: straw. Nose: a fresh, citrusy Glenmorangie, with some chalk and clay, cider apples, lime and, perhaps, hints of fresh-sawn pinewood. Small quantities of liquorice allsorts and coconut balls. Mouth: very good, very juicy, very fruity, pretty much within its regional style. I know that's controversial but despite very different equipment, especially the stills, both neighbours Dalmore and Balblair are also producing this fresh and fruity style as long as no heavy sherry's involved. Juicy fruit, all-vitamin juice, melons and peaches, limoncello, orange brioche, small bananas, just a little spearmint too (is that the mizunara?)… Finish: not too long but clean and fruity. I would try to pour half a glass over some lemon sherbet, I'm sure that'll work. A little acacia honey in the aftertaste. Comments: dazzling Glenmorangie, I'll buy a bottle or three. Yes, despite the fact that it's NAS. Is it not?


SGP:651 - 88 points.

Good, some real Japanese now. Real, really?...

Masahiro 'Pure Malt' (43%, OB, Japan, sherry and bourbon, +/-2023)


It says 'Masahiro Distillery' on the label, but it is a blended malt. Dear Japan… Having said that, it seems that all malts involved were distilled in Japan indeed, and not sourced abroad. Masahiro is a real Okinawan distillery that belongs to the owners of Akashi, Shin Group. Colour: white wine. Nose: gorgeous fresh and floral nose on lichee, elderflowers, gooseberries, buttercup and jasmine, with a very soft vanilla. Enough malty dough behind all that. Mouth: youthful, acidulated, lemony, with green pears, granny smith, some lemon mint, yuzu… The 43% vol. are working very well in this context, even if it would tend to lose a little steam on your palate. Slight yeastiness. Finish: medium, citrusy, with candies, getting a tad drier and very faintly oaky then. Comments: joyful whisky. What's more, I've heard it's only 3…
SGP:641 - 83 points.

Kanekou 'Okinawa Whisky' (43%, OB, Shinzato Distillery, Japan, +/-2022)


A blend of wheat, malt and rice whisky, as I understand it. I think they make the rice whisky (Ryukyu) and source the others, but I could be wrong here. Colour: white wine. Nose: another one that's nice, maltier, with toasted brioche, warm croissants in the morning, notes of apricots, pistachio and almond creams, and perhaps a little shochu indeed. No complaints, this is perfectly clean and soft. Mouth: there are obvious similarities with the Masahiro, a feeling of hoppy beer, IPA, lemons and pears, before it would take the sweeter and rounder route, towards ginger cake and various rolls. Pleasant fermentary side. Finish: medium, with more sweet yet tight beer, citrusy hops… It's getting sweeter by the second, towards barley syrup and limoncello. Comments: it's flirting with heavier sake at times, but this one too was surprisingly good. Having said that I would drink it slightly cold.
SGP:630 - 82 points.

More names from Okinawa I had never heard of…

Kujira 8 yo 'Ryukyu Whisky' (43%, OB, Japan, +/-2023)
This baby from Shinzato too, just like the Kanekou. This time it is pure rice whisky, fermented with both distiller's yeast and koji. Technically, it's grain whisky. Colour: straw. Nose: something else. Vase water, sake, carbon dust, old newspapers, whiffs of stale beer… It's very intellectual, it reminds me at times of Brooklyn's Môtô whisky. Mouth: right, indeed you could intellectualise this – you could intellectualise anything – but I find it too tough, too deviant, with an odd sweetness that would just block any subtler sake-like notes. Fermenting plums? Long-forgotten Samurai's drop? Finish: medium, on sweetened horseradish perhaps, a strange ide indeed. Bizarre syrups. Comments: entirely me, I'm sure some friends would love it. Existentialists, for example. We shall remain fair with our score, as it's all a matter of style (probably) and tradition (I'm sure).
SGP:562 - 70 points.

We'll have some Shizuoka next time, while as you know, they have a Karuizawa still. In the meantime, perhaps a new Karuizawa indeed?

Karuizawa 19 yo 1999/2018 (60%, Artist by LMDW, Spirits Shop Selection, sherry butt, cask #877, 180 bottles, 2023)


One of the very last vintages, as Karuizawa stopped working in 2000. A bottling straight from Taiwan that was not released immediately after disgorging, I suppose. Colour: coffee. Nose: a little varnish, then a lot of coffee indeed, a lot of heavy pu-her (first waters), a lot of walnut stain, a lot of beef jerky (teriyaki flavour) and surely some Bovril and homemade gravy. Forgot to mention prunes and, naturally, old armagnac. All 'black' aromas. With water: massive chocolate, plus umeshu and hoisin sauce, plus bacon, plus linoleum, plus old exhaust pipes. So very Karuizawa! Mouth (neat): I never found these vintages extraordinary but I'm sure they were too young when most came out. This is something else, we're closer to the 1980s, but the sherry is massive. Litres of walnut wine, old sherry, prune juice, black raisins, coffee liqueur, some pipe tobacco… It is really thick! With water: sweet liquorice just in every corner, plus caraway, pepper and clove as well as an obvious sootiness. Finish: it's becoming saltier, as in salted liquorice, there's some soy sauce, black turon, then chewing tobacco. Some very old Banyuls and once again some caraway in the aftertaste. Comments: these late-1990s vintages were brilliant too, after all, we just had to wait. Remember, patience is not only the road to wisdom, it's also the path to greater spirits. No?
SGP:662 - 91 points.