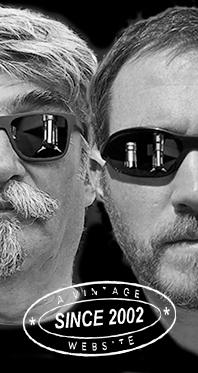 Home
Thousands of tastings,
all the music,
all the rambligs
and all the fun
(hopefully!)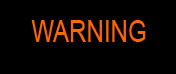 Whiskyfun.com
Guaranteed ad-free
copyright 2002-2023



The jungle's most secret Islay (part III)

Simply because there's a lot, as I told you. First, two for China.

(picture, not sure this remedy actually works but I like its cherry and plum taste)



Islay 1991/2022 (49.8%, The Auld Alliance for Gene's Dram, China, barrel, cask #2718, 258 bottles)
What a lovely post-Alsatian label, great to see it travel afar. Colour: light gold. Nose: this one's rather ultra-tight, totally focused on iodine, roots, carrots, porridge and grass smoke. Some gherkin brine and some tincture of iodine. Mouth: grasses and brine, lemon juice… Excellent although pretty elementary and feeling much, much younger than 30 or 31. Finish: long, a little sharp. Very medicinal aftertaste. Comments: water improves it a little bit. It's a wonderful drop but it could have been 10, 15 or 20 just as well. Nothing against 10, 15 or 20 years old Laphroaigs, naturally, well done Gene.
SGP:555 - 88 points.

Islay 30 yo 1991 (51%, Thompson Bros. for Edward Zeng, China)


Sadly no picture at hand for this one. (updated, thank you Tony!) Colour: light gold. Nose: the colour is light but the cask was rather active, as this baby would start with some vanilla and blancmange, before switching to mango cream and umami sauce. Some dazzling earthy menthol. With water: cockle soup! You can't beat properly made cockle soup. Mouth (neat): big, peppery and smoky at first, then saltier, on vegetable bouillon (cube). Some tight and gritty grapefruit as well. With water: it becomes one big salty whisky! Have I told you about cockle soup? And winkle bouillon? Finish: medium and very bouillony. Lovely touches of tangerine cordial as well, cherry liqueur, fermented plums… Comments: superb, very well selected, Edward!
SGP:565 - 90 points.

Islay 30 yo 1991/2021 (50.2%, Thompson Bros. for HNWS Taiwan, refill barrel, 263 bottles)
Colour: white wine. Nose: in the style of the Auld Alliance's, both noses being the same actually. With water: a tad more acidic, more on ultra-tight Sylvaner, plus damp chalk. Nosing the peat bog near the Distillery, where they have those myriads of little flags that make the landscape look like an old WWI battlefield. Mouth (neat): creamier on the palate, fruitier as well, with new culprits (peaches) and a wonderful secondary medicinal side (old syrups, old medicines). Notes of bark and fruit peel. With water: ultra-vertical. Salted lime juice. Finish: long and even more on seawater plus lime juice. Comments: another one that could be of any age. As they say, it's sending shivers down your spine, brrr…
SGP:455 - 88 points.

Secret Islay 32 yo 1990/2022 (50.7%, Swell de Spirits, Field Trip)
Some wonderful labels at Swell's! Colour: white wine. Nose: more varnish in this one, nail polish remover, then seawater and lemon plus bandages, new wool and ointments. Granny smith and lime, chablis. With water: tangerines and more chablis (in French the capital letter goes off as soon as you're substantiving any proper noun, except people – but why am I telling you this?) Mouth (neat): super. Dry chablis and lemon juice, touch of pepper and vanilla. With water: tropical fruits coming out, together with some spearmint and rosemary. Finish: long, on similar notes. Comments: this note was short but the whisky is excellent. I know this will sound weird but trying many +/-30 years old Laphroaigs is not such an easy task. But it's OK, I'm not complaining.
SGP:655 - 90 points.

We've got many more but I think it's time to put an end to this madness, with a very last 'secret Laphroaig'…

Islay Single Malt 1989/2022 (52.1% The Whisky Jury, refill barrel, cask #4416139, 269 bottles)
A prince charming on the label, unless that would be a leader of one of our non-progressive French unions. Forever toads. Colour: straw/white wine. Nose: back to old-school Laphroaig manners, rather in the style of the old official 30, or even 40 indeed. Drinkability index through the roof this time, I would suppose. With water: oh, fresh almonds and high-end putty, linoleum, leatherette, moisturiser, engine oil… Mouth (neat): my favourite this far. Full, integral, unadulterated Laphroaigness. Is it a matter of vintage? With water: awe. Gulping down the most fantastic oysters, with a little lemon, pepper and tabasco. We don't even need any Champagne, since we've got this pretty phenomenal Laphroaig. Finish: long, mentholy, peppery, lemony and superbly coastal. The most medicinal and iodine-y finish of them all. Comments: I hope our friend Marcel, kumquat aficionado and #1 Laphroaig specialist (way beyond anybody officially related to the brand) could try this one. Otherwise, Marcel, I'm keeping some for you.
SGP:566 - 92 points.

Islay Single Malt 31 yo 1990/2022 (51%, Whisky Sponge, refill barrel, 239 bottles)


Dads are important. Colour: straw. Nose: it is a subtle one, rather on fruit peel, white asparagus, fresh bark, fresh almonds, orange skins, rapeseed oil, lamp oil, chalk and wool, hand cream… With water: love this, new wool, new tweed, fresh plaster, rainwater, pistachio, almond cream… Mouth (neat): hold on, this is another strong pretender to the crown. Exceptional small herbs mixed with lime juice, dill, sage, verbena, wormwood, chervil, parsley… It's got a very 'modern cuisine' side, too bad Noma are closing down. With water: careful, don't add more than two drops or you'll ruin it. Pomelos, lettuce juice, lemon… Finish: very long, ultra-focused on all herbs and bitterer nuts of the creation. Bitter almonds are particularly obvious here. Comments: moving. Certainly one of the best Laphroaigs of the last, say three years. Such a joy that great friends would bottle such great whiskies!


SGP:565 - 92 points.