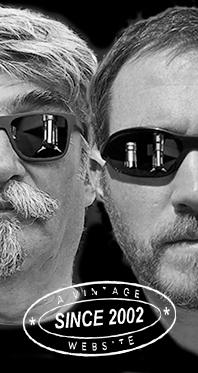 Home
Thousands of tastings,
all the music,
all the rambligs
and all the fun
(hopefully!)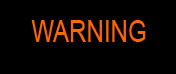 Whiskyfun.com
Guaranteed ad-free
copyright 2002-2023



Summer Trios
Today Three random Glenfiddich


Let's see what we have, it's good to try this major brand every once in a while. Plus, we won't even have any teaspooned Wardhead this time.

Mood image for Glenfiddich Grande Courrone. Welcome back to 1978! (Glenfiddich website)



Glenfiddich 15 yo 'Our Solera Fifteen' (40%, OB, +/-2023)


Does one really still bottle a 15-years-old at some stingy 40% vol. in 2023? As for these soleras, same in rum, they are no proper soleras, they don't move the spirits from cask to cask over the years, they just use vats. Or the average age would be much, much higher than just 15, which has to be the minimum age. Right, in rum, they just do whatever they like, the figures don't mean a thing. Colour: gold. Nose: sour wood, apple juice, a little lemongrass, muesli and porridge, sourdough, a little cream cheese perhaps, yoghurt… some nicer mint and vanilla in the background. Decent nose. Mouth: thinner, with notes of tarte tatin, more cider, sour green teas, porridge… All this in all lightness. Some sawdust, some cardboard, some yeasty elements, easy lager… It's not that it is disintegrating but is it really very light. Finish: short. Candy sugar, apple juice, cardboard, vanilla tea and toasts in the aftertaste. Comments: it's fine, but I find it frustrating – as I always have with the various inceptions of this little 15. There's room for hope – and more oomph.
SGP:441 - 79 points.

Oh and there's this old one that I had tried several times, without ever writing any 'official' tasting notes for them. One of the first 'peated blended single malts'

Glenfiddich 12 yo 'Caoran Reserve' (40%, OB, +/-2005)


Some early in-cask blended single malt, as this baby was partly finished in ex-peater casks. It is still bearing the original label, with a 'Pure Single Malt' mention on the neck. I remember the method was very controversial back then, but today everyone does it. Quite. Colour: gold. Nose: dry, you'd almost believe you're nosing an old coal pit, and certainly an old ashtray. It's not that it is very smoky, but the profile is very unusual, acrid, rather unpleasant. A little burnt rubber, hay smoke. I think I used to like it a little better back in the days. Mouth: not quite indeed. Rubber, smoked papers, ashes, fireplace, apple juice, old beer, taste of glass, burnt herbs… Finish: medium, green, gritty, curiously salty. Comments: it's got some good sides, but I'm not sure it kept well in its dazzling silver-labelled bottle, as if the smoke ate the fruits – which is rather the opposite of what happens with a regular peaty whisky (Laphroaig and buddies).


SGP:464 - 75 points.

Glenfiddich 26 yo 'Grande Couronne' (43.8%, OB, cognac finish, 10,000 bottles, 2021)


Always got to love those decimals in the alcohol degrees when the latter clearly are the result of a dilution/reduction, but let's stop nit-picking. This baby was finished for two years in cognac wood (they write 'French Cognac casks' – good one) and then packaged as if all the bottles were destined for the Palace of Versailles or for Neuschwanstein and/or Hohenschwangau. Or for the Trump Tower. Dieu Sauve le Roi! Colour: gold. Nose: we're not that far from the 15 Solera at very first nosing, but as expected, this one is soon to take off towards stewed peaches, acacia honey and sultanas, while keeping a good maltiness and a handful of honey-glazed roasted walnuts and peanuts. Tarte tatin is obvious two, both the ones made with apples and the ones made with quinces. My preferred. Mouth: I find it excellent, sweet and mellow, full of meadow honey, maple syrup, peach liqueur (very cognac) and with some unexpected touches of rum. Our tartes tatin are back too, together with very ripe bananas and papayas, plus a little crème brûlée and just brown sugar. Finish: medium, still sweet, honeyed and caramelised. Raisins and peaches in the aftertaste, as in a good cognac XO. Comments: Sinatra in your glass. Probably not a malt for indie Ben Nevis or 1970s Ardbeg-obsessed geeks, but personally, I really like it. And I know all my friends would love it, even those who don't like whisky at all. Especially the latter, actually.


SGP:641 - 89 points.