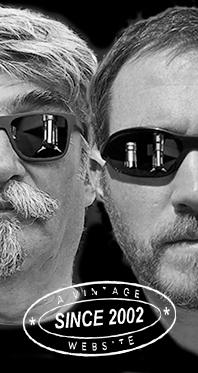 Home
Thousands of tastings,
all the music,
all the rambligs
and all the fun
(hopefully!)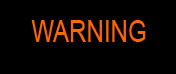 Whiskyfun.com
Guaranteed ad-free
copyright 2002-2023



In the little-names-big-whiskies series…


Today Braeval!

You might have noticed that even if the general public doesn't give a fudge, we tend to favour the little names at WF. Indeed we're doing every effort to try as many Strathmills, Mannochmores, Allt-A-Bhainnes or indeed, Breavals as we can.


Tea at The Balmoral in Edinburgh (Rocco Forte Hotels)

Why? Mainly because surprises are always good with those names, while they can only be bad with, say Springbank, Bowmore or Clynelish. See what I mean? And we love surprises (yeah, even if the public or Google do not give a rouble).

Braeval 7 yo 2014/2021 (53.4%, The Whisky Agency, for AABC Stores, Port hogshead)


Some 7 year old Braeval by one of the best Indies in this world, this must have something very special… Colour: gold. Nose: mud and mustard, forgotten parsnips, ginger mints, caramel, hay wine, butter pears… This sure is a little intriguing. With water: cabbage and bay leaves. Well, this is certainly very different. Mouth (neat): pepper, cardboard, Putin's own bison vodka and some very bitter tea. Very difficult at this point. With water: phew, water surely makes it better and would bring out oranges and pink grapefruits. But it remains a difficult whisky in my book. Finish: long peppery and mustardy. Reminds me of Fettercairn before they started to improve the make (big time). Comments: I've heard this was experimental as that it was made, matured and selected by some kind of A.I. Very funny, very odd, not 'too' bad. Peace and love.
SGP:262 - 75 points.

Braeval 26 yo 1996/2022 (53.1%, Whisky Age, hogshead, cask 85162, 228 bottles)


Ouch, this is a Christmas edition, once again we're as slow and late as a snail on Ardbeg Scorch. Colour: gold. Nose: goody good pastries and ripe apples, quinces and pears. To sum it up, this is simply liquid tarte tatin and banana cake. With water: indeed, banana cake and custard pie, murican cheesecake, croissants, scones… Mouth (neat): excellent. It is, in fact, some kind of fatter Glenlivet, classically malty and cakey, full of ripe orchard fruits, soft spices and pastries 'from The Balmoral'. You should really go to The Balmoral in Edinburgh and have your five o'clock tea there, it's as if both Harry Lauder and Sean Connery could turn up any time. Oh, and Mister Bean. With water: more pepper and more marmalade. After all, that was to be expected. Finish: long, greener, more on green peppercorn perhaps. Bitter lemon marmalade in the aftertaste. Comments: all very, very fine. Lovely hogshead, but we know that there are some stunning sherry butts flying around… Braeval take sherry good.
SGP:551 - 85 points.

Braes of Glenlivet 26 yo 1994/2020 (50.2%, Maltbarn, bourbon cask, 150 bottles)


I think I've got a hunch… In general, these 1994s were good. And indeed, we're late as ever (sorry Martin). Colour: gold. Nose: the spirit started to decompose. No doom and gloom, no worries, what I meant is that it started to become fractal, with many more tertiary flavours. Such as old Meursault, overripe golden, mead and chouchen, gorse, elderberry liqueur, quinces, several herbal teas… With water: with toffee apples and coconut balls, we're at the fair. Some acacia honey spread over sweet maize bread. Mouth (neat): pretty perfect, with a fizzy side (ginger tonic) and some rounder, cakier flavours as well. Perhaps a tad leafy. With water: all good indeed. Citrus chiming in, always for the better. Finish: tends to become leafier. The end is not the best part (that's very philosophical, no?) Comments: just very good. Some parts were a tad more fragile, others just perfect.


SGP:551 - 86 points.