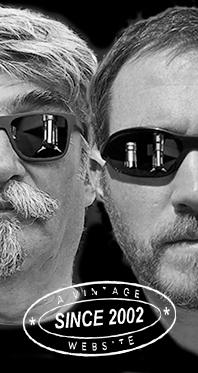 Home
Thousands of tastings,
all the music,
all the rambligs
and all the fun
(hopefully!)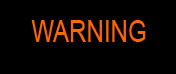 Whiskyfun.com
Guaranteed ad-free
copyright 2002-2023



Little Duos,
today Lagavulin OB vs. IB

As it says. There are very few indie ones while I have just never heard of that Offerman gentleman, beyond Lagavulin circles. Who is he? Shall we need to ask some AI?

At Lagavulin Distillery in the mid-2000s (WF Archive) ->



Lagavulin 11 yo 'Offerman Edition' (46%, OB, charred oak, 3rd Edition, 2022)
Mr Offerman is some kind of very talented comedian, apparently, but he's practically unknown in Alsace and in France, so let's focus on the whisky… Having said that, since this is a '3rd Edition', that fine fellow should really be very well-known somewhere. Perhaps on Islay? Colour: light gold. Nose: starts with banana foam, dried pineapple cubes and guava syrup, which suggests charred oak indeed. Very gentle, pretty un-Lagavulin so far. Notes of daiquiri then, while the famous smoke's starting to slowly take over (phew!) More charred things, coconut, maize syrup, then flowers (elderberry, acacia beignets), marshmallows… I'm not hundred percent sure Lagavulin and heavy char do tango well, actually. A little sweet on your nose. Mouth: the smoky spirit is fighting back, but the syrupy sweetness has not said its last word yet. More marshmallows, wine gums, dried fruits (especially coconut, papaya and pineapple), vanilla liqueur… Finish: medium and very sweet. Comments: I like it, I like anything Lagavulin anyway, but this one rather reminds me of the neighbours' 'Select' or 'An Oa'. In short, it's not exactly necessary in my book. Oh and not sure heavy charring really belongs to Scotch whisky anyway. As Dilbert used to say, 'Innovation? You go first!' While others used to say that being in the wind was the ambition of a dead leaf. Okay, okay…
SGP:745 - 84 points.

Islay (40%, Lombard for Blooming Gems, +/-2020)


It's not that they wouldn't tell you much about this wee whisky, they would just tell you nothing. All we know is that this is Lagavulin. Blooming Gems are some wee, pretty low-key indie bottlers from France, focusing on quality. Yeah I know they all say that (as we used to say, if they all bottle only the best, where goes the rest?) By the way, I'm glad to try some fairly recent stuff from Lombard's, their Jewels of Scotland range was great! Colour: with burnt tyres and coal tar, this could not not be Laga. With dried kelp plus oysters and scallops 'from the bay', there's even less doubt. No problems at all with the low strength, we're pretty much within the style of the early Finlaggans or of the early disclosed Lagavulins by the same Vintage Malt Whisky Co. In short, lovely juice. Nose: Mouth: terrific, with good rubbers, tars, salty liquorice lozenges, oysters, seawater, a little tobacco, a few walnuts, some lemon juice… Excellent. Finish: medium, salty, even more on the trademark Lagavulin tar and rubber. This adorable 'Lagavulin' feeling in the aftertaste, think early 16s. Comments: nah, of course we'd have preferred 46, 50 or even 57% vol., but this sure is some juice de la muerte.


SGP:467 - 89 points.