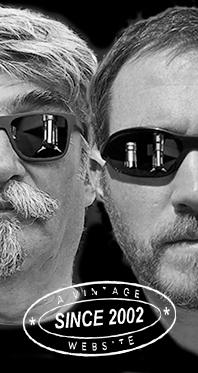 Home
Thousands of tastings,
all the music,
all the rambligs
and all the fun
(hopefully!)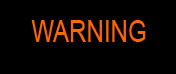 Whiskyfun.com
Guaranteed ad-free
copyright 2002-2023



WF's Summer Trios
Today Three Knockando

That'll be one OB and two IBs. Just like Glenrothes for example, Knockando too is losing its vintages that used to make its bottles stand out on supermarket shelves. I find it regrettable, but isn't cutting corners a general trend these days?... Well, as long as they do no Knockando Triple Oak (just everyone's current innovation), I'm fine.

Knockando 15 yo (43%, OB, richly Matured, +/-2023)


Ex-refill bourbon and sherry. The latest 15 we've tried was still bearing a vintage mention, it as a 2005/2020, a little average I have to say (WF 79). Colour: light gold. Nose: deep porridge, cider, stewed plums, dry sherry, drop of umeshu, ale… But this is very nice! Well, I'm finding it very nice. They're right, who needs a vintage statement under these conditions ? (come on, S.) Mouth: perfectly fine, nutty and malty, in the style of several high-volume Speysiders, but with more maltiness, nuts, tobacco… Not to mention scones, cupcakes, muffins… Yes, we can have this neat little Knockando instead of a five o'clock afternoon tea, of course we can. Finish: medium, nutty and malty, with an excellent tea-y leafiness. Comments: uncomplicated ueber-classic malty Speysider. Yeah, who needs vintages! Pretty excellent. You may cellar a few bottles, they're cheap.


SGP:551 - 85 points.

I would have thought the IBs would crush the official 15. Not too sure anymore…

Knockando 10 yo 2011/2022 (46%, Signatory Vintage, Un-Chillfiltered Collection, dechar-rechar hogsheads, casks #306236, 306238, 306243, 30624, 306246)


Colour: white wine/straw. Nose: we're curiously close to the OB, which wasn't the case when we last did this kind of OB vs. IB combo. Having said that this one has more raw oak, more leaves and grasses, more porridge, more grist and more sour mustard. Tiny hints of baby v***t too, fermenting hay, lager... And then nougat from the burnt woods. Mouth: nicer on the palate, if a little sour and really full of heavier beers. Some sour apples, peach leaf tea, then muscovado. It's as malty as the OB. Finish: medium, both grassy and malty. Once again, muscovado makes it easier in the aftertaste. Comments: good robust malt, but earlier SigV UCF Knockandos have been even tougher in my book. In the hipflask or in a soup.
SGP:451 - 82 points.

Knockando 11 yo 2011/2022 (46%, Van Wees, The Ultimate, 1st fill hogshead, cask #302550)


Signatory stock, obviously. Colour: pale white wine. Nose: pure porridge, rapeseed oil, old papers, croissants, crushed almonds and hazelnuts, grist, maize flour, elderflowers… I find it nice, really. Malt whisky totally al natural, with no oak and no wine in the way. Well, barely. Mouth: really good, on gueuze, a little cherry juice, cider, then more grass and green tea. Green pears, artichoke, amer bière, perhaps radicchio (chicory)… Some barley sweetness keeps it all 'not too bitter'. Finish: medium, on pretty much the same flavours. More bitters in the aftertaste. Quick, another sip… Comments: I would not score it differently. These indie Knockandos are a little intellectual (say Fred Frith's latest recording, see what I mean).


SGP:361 - 82 points.

Last minute bonus, this one just in…

Knockando 10 yo 2011/2022 (47%, Signatory Vintage for Whic, Spirits of the Forest, dechar/rechar Hogshead, cask 306252, 329 bottles)


Colour: straw. Nose: there's something extra in this one, more sweetness, ripe bananas, plums, ripe apples, cakes, brioches, sweet woodruff tea, orange blossom… Not much from a forest though, just this woodruff. Having said that, I totally love woodruff, which we also call waldmeister. Here in Central Alsace, the surroundings are teeming with woodruff (and magical creatures including friendly tourists, ha)! Mouth: closer to its sisters on the palate, a tad tougher and tighter, more gristy and porridgey, but I'd swear I'm finding woodruff too, plus rather a lot of ultra-dry cider as they have in Bretagne. More cider apples, leaf teas, gentian tea (I like the eaux-de-vie better)… Finish: long, still very tight. Grassy, leafy, malty. Some sweetness back in the aftertaste, as well as lemons. Comments: It's true that when one mentions Knockando, one immediately thinks of a rather light, very classic, and somewhat round malt. In any case, this little beast offers nice potency without being too bitter.


SGP:451 - 85 points.