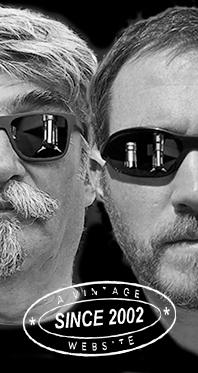 Home
Thousands of tastings,
all the music,
all the rambligs
and all the fun
(hopefully!)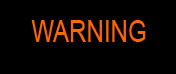 Whiskyfun.com
Guaranteed ad-free
copyright 2002-2023



WF's Little Duos,
today two Singletons

Remember 'The Singleton' is a kind of umbrella brand that would gather official Dufftown, Glendullan, Glen Ord and, formerly, Auchroisk. I believe, but I'm not sure, that their Flora & Fauna counterparts have been discontinued. We'll have both a young one and an old one today, but not, perhaps for the first time, from the same distillery. I suppose you have to adapt to change…

Domaine des Bernardins, probably our favourite Muscat de Beaumes de Venise (Twil) >>



Singleton of Dufftown 15 yo 'Fruity Decadence' (40%, OB, +/-2022)


There was an earlier version with another livery, which was rather palatable in my opinion. Colour: gold. Nose: extremely fruity, in the style of a young Sauternes, or Monbazillac (or Ste Croix du Mont, Cérons or else, Asti…). It's even got rather a lot of fresh muscat (small grains), Beaumes de Venise, even Alsatian muscat. Then honey, orange blossom, rose petals, apricot, tinned lychee… And toasted bread. Very appealing and much less 'slutty' (sorry, I know, but I don't think this classic descriptor has been cancelled yet…) that you would think. Mouth: same massive dose of muscat wine. Did they use ex-muscat casks? Some sweet apple juice too, apple liqueur, mirabelle liqueur, even pineapple, plus icing sugar and even a wee feeling of aspartame. Finish: rather short but that's the low strength. Very sweet. Comments: possibly an excellent 'category access' malt whisky. Any friends who would usually find whisky too harsh will probably enjoy this one. Wondering about the casks they've been using…
SGP:731 - 83 points.

PS: I love the blue-tinted glass that Diageo often use. It reminds me of very old wine bottles, particularly in Champagne; that were used during the war because glassmakers couldn't supply perfectly white bottles. They're superb and the colours never exactly the same.

And now, let's dive into plain and pure metanoia...

Singleton of Glen Ord 40 yo (55.4%, OB, Epicurean Odyssey, 2023)


A very crazy new bottling that's connected to 'Sensorial maximalism', a new neuroaesthetic theory on how to achieve exceptional gustatory experiences. All right. To achieve that, they've re-racked this whisky for some additional 28 years of maturation and then finished it in Diageo's own ex-Zacapa XO and ex-Zacapa Royal 'solera' rum casks. Sounds pretty Warholian, doesn't it, they even call that some 'deliberate enhancement'. Let's see what happens… Colour: deep gold. Nose: first, it's malt whisky, it's not some kind of trans-world, trans-category spirit so far. Second, it's full of Jaffa cakes, gianduja, Corinthian raisins, indeed moscatel (this time), very old PX or VORS and prunes. There's even some white chocolate, then touches of hoisin sauce, American barbecue sauce… Now after ten minutes, I would agree this is rather 'out of the box', without killing the whisky. We all know Ord is a fantastic distillate and the very idea of dumping some old one into Zacapa was frightening, as was the idea of letting Mr Bean alone with a Whistler. With water: butter pie, apricot cake, some English tea, hazelnut paste (we said no brand names)… Mouth (neat): it's seriously 'double-sexed' this time, but rather towards very old PX or cream sherry, or indeed VORS. I do not find any of Zacapa's usually insane amounts of sweetness, but there is some precious chocolate that should have been generated by the encounter. Hoisin is back too, mango jam is coming out, while our beloved big black raisins would be ruling the whole thing. With water: careful, as with any old whisky, too much water will make it too drying and let notes of pencil shavings and oversteeped tea come out. Other than that, I'm finding some spicy raisin bread, plus rather a lot of cinnamon. Finish: a little sweetness coming out indeed, as well as a small molassy side. We're clearly 'trans-category' at this point, but I'm not finding it too Zacapa-y. Comments: next, molecular malt whisky! Read my lips! Seriously, I find this 'deliberate' experiment excellent and surprisingly dry, I'm just wondering what rum geeks would/will think.
SGP:651 – 89 points.

PS: I find it just a little bizarre that while people drink fewer and fewer sweet wines, there's more and more of them in our whiskies or rums, flavourwise. No?