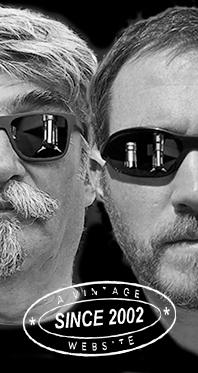 Home
Thousands of tastings,
all the music,
all the rambligs
and all the fun
(hopefully!)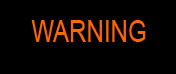 Whiskyfun.com
Guaranteed ad-free
copyright 2002-2023



---

Angus's Corner
From our correspondent and
skilled taster Angus MacRaild in Scotland
Triple Glenfarclas
A few Glenfarclas for this weekend I think. Including a couple of rather tantalising older bottlings…

Glenfarclas '105' (60%, OB, 3 litre, +/-1990)
If ever there was a whisky well suited to the large format treatment it seems like Glenfarclas 105 has got to be it. I've no idea when these were bottled, but sometime in the last decade by the looks of it. Colour: amber. Nose: there was more sherry in these batches, which perhaps suggests this was bottled some time ago. Lots of mushrooms, leaf mulch, breads, cocoa powder, liquorice and tobacco leaf. Pretty classy I have to say, and wearing its lethal ABV with deft aplomb. With water: leafier, broader, more generous, some big and fun notes of Jamaica ginger cake, golden syrup and dark chocolate spiced with chilli. Mouth: Pow! Bam! Kerrsplat! Was this bottled in tribute to a fight scene from the 1960s Batman TV series? A serious heavy hitter, and more brutal than the wrong-footing nose suggested. Still there's plenty brown breads with treacle, bitter dark chocolate, more tobaccos, dried mushroom and some sort of monolithic spiced latte. With water: still rather brutal and potent, but there's some classy and rather nice notes of sultana, toffee and fudge emerging now. Coffee with brown sugar, balsamic and more of these nice chilli chocolate vibes. Finish: long, nicely bitter, bready, herbal and persistently chocolatey. Comments: remains a classic for a reason, 'fun' remains the word that comes readily to mind with this whisky. Although, not sure how long a 3 litre bottle of this would last me? Perhaps until Britain rejoins the EU? Rewatching Coronation Street from the start? Enduring a Donald Trump rally?
SGP: 561 - 86 points.

Glenfarclas-Glenlivet 8 yo 'All malt unblended' (100°proof, OB, UK, mid-1970s)
A super cool high strength variant bottled in the 1970s for the UK market. The 105 proof 8 year olds from this era are more common and also tended to be quite a bit darker, this paler 100° proof version is much rarer and less well known I believe. Colour: bright straw. Nose: in the words of the great Michelangelo… "Cowabunga dude!" Pristinely fat and old style distillate that just drips with charisma and this quivering sense of texture. Impressions of molten waxes, bone barrows, suet, vegetable broths and stocks. With more time to goes even further with dried out old medicines, shoe polish, camphor and resinous old pine wood. Brings together the mechanical, the medicinal and the organic in spectacular fashion. As we've often said on these pages before, this is kind of an 'unsexy' style in many ways, but it really has personality and charm to spare. With water: dustier now, more mineral-dominated, more on pressed flowers, dried out old waxes and polishes, and more impressions of dried herbs and cooking oils. Mouth: immediate and impeccable power. A potent and almost ideologically distillate driven profile that I just utterly adore. Brings to mind many of the palest, highest strength old Glen Grants at similar ages by G&M and any number of other, most long lost, whisky companies. Still very waxy, mechanical and herbaceous, only here it's also going specifically with bandages, flint stones, white flowers, chalk and fennel seed. Perfectly drying, sharp and peppery too. Compared to this, Octomore is for beginners. With water: at its fattiest and gloopiest here - send for the weight watchers! The herbal notes become more lively, and we're back on marrows, broths, bouillon and now also some pretty clear notes of English mustard powder. I'm also finding these very nice impressions of dusty old coal scuttles. Finish: long, pin-sharp with these wonderful flinty and mineral notes, and lingering feelings of top quality olive oil, shoe polish, waxes and tiny hints of eucalyptus, mint and soot. Comments: exquisite and brilliant distillate that the only word for is 'fat'! Sitting somewhere between old Clynelish and old Glen Grant in overall profile, it's a challenging whisky that's not at all for beginners, but is just sublime in poise, length and this feeling of constant, beautiful evolution. Not sure Glenfarclas ever needed all that sherry, but I'd hazard that it was distillate like this that helped it shine so brilliantly, and so often, in those tasty old sherry casks.
SGP: 362 - 92 points.

Glenfarclas 1961/1990 (43%, OB)
A bottling I've tasted a few of times over the year but never recorded any formal notes for. Colour: bright amber. Nose: hohoho! As a certain Mr S would say (Santa, not Serge!), that is, this is pure Christmas juice! A wonderfully dense, gooey and sticky sweet old style sherry aroma. Riddled with prunes, old Armagnac, cigar humidor and sweet raisins. A sense of botrytis and aged Sauternes about it as well. You may add several types of honey, candied fruits and a touch of hessian. Mouth: excellent, all on very high quality chocolate torte, black forest gateaux, wormwood, slightly sappy tannins and praline. Also quite a few sticky dark fruit preserves infused with wood spices such as clove and cinnamon. I find it excellent, although probably just lacking a little power. Finish: good length and on milk chocolate, rancio and treacle sponge. Comments: glorious nose, even if the palate didn't quite match it, this is the kind of sherry flavour and profile that only the most venerable old style Speyside names seem able to deliver. Probably the sort of whisky that would leave you sleepy with pleasure, provided you pour at least 1.5 inches into a tumbler while listening to your favourite vinyl.
SGP: 651 - 92 points.