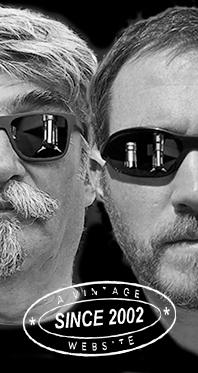 Home
Thousands of tastings,
all the music,
all the rambligs
and all the fun
(hopefully!)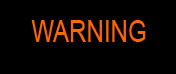 Whiskyfun.com
Guaranteed ad-free
copyright 2002-2023



Little Duos, today Glendullan 12 2009

We love to champion these distilleries that everyone else seems to ignore, and we do everything we can to taste them as often as possible. Which is not so easy to do, mind you... Moreover, as far as SEO is concerned, which we frankly couldn't care less about at WF, it's always a disaster. Great, let's go...

Côte-Rôtie, Syrah's own country (Vinotrip)



Glendullan 12 yo 2009/2022 (46%, Signatory Vintage, Un-chillfiltered Collection, hogsheads, cask #313232+313252)
Colour: white wine. Nose: fully on these cakes and biscuits and scones and pancakes and muffins and cupcakes that we all adore. The maltiness is perfect, fudge and custard are doing their jobs, and while we wouldn't scream 'hey, that's Glendullan!' we are just pleased with this flawlessly natural little Speysider. Mouth: excellent, perfectly malty, close to the barley, with some candy sugar, baked apples, custard tart, drop of cider, drop of young bourbon, teas and chamomile… Indeed, this is perfect. Finish: medium, a tad more bitter, which is totally normal. More tea, apples, allspice… Brown ale and beer batter in the aftertaste. Comments: this, rather than say a Brora 1972 or a Bowmore 1964, is a perfect desert island dram. No, seriously, it's perfect natural 'malt' whisky and will disappoint no one.
SGP:451 - 86 points.

And now, probably the exact opposite…

Glendullan 12 yo 2009/2022 (45%, Gordon & MacPhail, Wood Finished Connoisseurs Choice, Côte Rôtie wood finish, 3,245 bottles)


A 3-year finish, that's secondary maturation, a.k.a. maturation at some distillers. One will notice that G&M are among the very few bottlers or distillers in Scotland who know how to write 'Côte Rôtie,' and they should be commended for that. Well, if we really want to get into the details, there is just a small hyphen missing; it's actually 'Côte-Rôtie.' But we're not going to fight over a hyphen, many write it without the accent marks or even in plural form (Cotes Roties). Philistines! Colour: full gold. Nose: some sulphur, some leaves (tomato, fig), some cabbage, leather, rain pit, asparagus, stalk and pips, then pepper and old wood. Syrah is a tough guy – or is she a lady? Mouth: it's working a little better on the palate, as there's more gamey fruitiness, redcurrant sauce, strawberries and rubber, some soapy touches, ham and pepper sauce, but it still remains a bit like mixing apples and oranges, or, as we say in French, the marriage of a carp and a rabbit. Finish: medium, a bit foxy but it is my favourite part, with cleaner cassis and strawberries. Comments: not quite a desert island bottle, unless you want to scare off the sharks. Okay, I'm exaggerating once more, it's a good drop IMHO. Ish. It's just a little un-G&M in my book. Still a lot better than cockroaches, cluster bombs, people who throw their cigarette butts in the forest or French DHL.
SGP:551 - 76 points.

Post Scriptum: well, Ardbeg missed the hyphen in Côte-Rôtie too with their new Smoketrails "Côte Rôtie" Traveller Edition. And Ardbeg belong to a French company, they should know, shouldn't they. By the way, many Ardbegs new and old soon on WF!