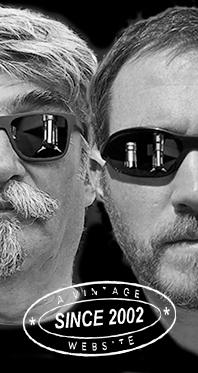 Home
Thousands of tastings,
all the music,
all the rambligs
and all the fun
(hopefully!)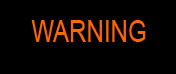 Whiskyfun.com
Guaranteed ad-free
copyright 2002-2023



Two indie Glenfarclas and one bonus

We've tried rather a lot of Glenfarclas lately, but a lot is never enough with Glenfarclas. And new or even recent 'disclosed' indies are becoming extremely scarce…

(The still house, photograph Glenfarclas)



Glenfarclas 20 yo 2003/2023 (51.8%, Cadenhead, Authentic Collection, bourbon hogshead, 264 bottles)


Part of this summer's releases. WM Cadenhead have stopped calling them 'Glenfarclas-Glenlivet' quite some years ago already. We've already liked several of their bourbon hogsheads. Colour: white wine. Nose: there's always this fatness, even on the nose, which is supposed to stem from direct firing, at least partly. So we're finding fatter breads, fatter patisseries (with more butter inside, ha) and then the, well, the fattest porridge you could think of. Vanilla and crushed bananas are bringing all this back to reason. With water: fresh sawn oak, oatcakes, porridge, bits of grapefruit and green apple. Whiffs of menthol are bringing more action after a minute or two. Mouth (neat): sweet beers, ginger mints, cinnamon mints, bitterer grasses, bitterer beers, melon skin… With water: bursting fruits, plus a little coconut and white pepper from the cask. Red currants, gooseberries, pears, peaches… I was worth your Vittel (or any waters you would prefer, just not too 'pure' – a myth - and not from the tap.) Finish: rather long, joyful, fruity. Comments: it needed water and never stopped improving then. I believe it would be a shame to try this without water just because 'it's only 51.8%'. We're no cowboys, are we.
SGP:661 - 86 points.

Glenfarclas 7 yo 2013/2021 (60.6%, Scotch Malt Whisky Society, 1st fill PX hogshead, #1.238, 'Oranges and Well-Danced Upon Oak', 213 bottles)


In theory, this is way too young. By the way, they had already bottled 237 Glenfarclasses when they did this one, but it's true that it was the first distillery they ever bottled. Colour: deep gold. Pretty active cask. Nose: deep pilsner beer, many dandelions, and a huge banana cake for 24 people, that's what I'm getting at 60+%. With water: 1st fill PX, really? No vinosity whatsoever, hardly any raisins, but some wonderful whiffs of fresh cut hay. We're not losing in the deal, are we. Mouth (neat): very modern, cask-driven, very creamy mouth feel, quite some white pepper, gentian liqueur, cinnamon and ginger upfront… With water: sweet oak, lemon drops and even touches of peat – well, a faint feeling of peat, plus candied cherries, candied orange zests... Finish: quite long, on similar notes, especially orange zests indeed. And cinnamon. Comments: feels a little technological, so to speak, a little 'boosted', but it is extremely pleasant. 21st century malt whisky, probably NAS elsewhere.
SGP:551 - 85 points.

Good, we can't help, please an official bonus…

Glenfarclas 1989/2014 (54.7%, OB, Family Casks, TSMC Taiwan, cask #13026, 628 bottles)
Our dear friends in Asia seem to be loving these deep-sherried Glenfarclas. I must have Asian ancestors… Colour: dark red amber. Nose: rich and deep, very jammy, ridden with black raisins, dried figs, dates, with wee whiffs of wood smoke too, chocolate, lit cigar, the ristretto-est espresso … In short, some ultra-classic sherried Glenfarclas from those days. Many 1988s, 1989s and 1990s had been 'filled like this', if I remember well. With water: more black berries, clove, mulled wine, cocoa and dates. A large pack of big fat dried dates, love them too. Mouth (neat): just huge, thick, extremely chocolaty and full of coffee, I believe if you push just a little further you just get 'sherry at cask strength'. With water: just coffee-schnapps, with perhaps a thin slice of Schwartzwalder. Finish: liquid Schwartzwalder indeed. Immense chocolateness. Comments: classic, just a wee tad 'heavy and simple' or it would have made it to 90, easily.
SGP:561 - 89 points.

Glenfarclas and the SMWS

The rumour has it that Pip Hills, the founder of the Scotch Malt Whisky Society, personally went to pick up his first cask of Glenfarclas, thus #1.1, in a pre-war Lagonda. Naturally an old car, because the more recent Lagondas, like their cousins the Aston Martins, could hardly accommodate a single case of nine or twelve bottles. At WF we had the pleasure of tasting this 1.1 about five years ago; it was quite superb, though not totally out of this world. Alas, we have never driven the Lagonda.