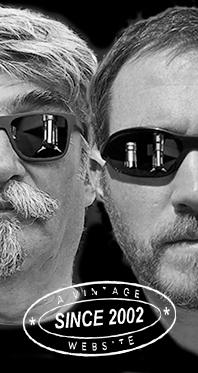 Home
Thousands of tastings,
all the music,
all the rambligs
and all the fun
(hopefully!)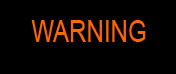 Whiskyfun.com
Guaranteed ad-free
copyright 2002-2023



WF's Little Duos,
today two new official Dalmore Vintage

Two new vintage bottlings that we've already tried at Whisky Live Paris and that rather impressed us (after seven Ardbegs and eleven Hampdens - joking). I remember one of them was truly remarkable but I cannot quite remember which one, so some double-checking is mandatory here. No surprises, the prices are pretty high. All right…


Is it back?
(Whisky Auctioneer)

Dalmore 2008/2023 (45.8%, OB, Vintage Collection)
This baby was aged in ex-bourbon, then 'enhanced' in Matusalem and PX sherry casks. I really need to get out of my head the idea that all these whiskies that have undergone finishing, which now seem to be the majority, were finished because they weren't good enough in their original state. Colour: light gold. Nose: it would start pretty flinty and on leaves, with a touch of leather and the obligatory walnuts. It would then get a little coastal (sea spray) and display some stems (cherry) and rather a lot of orange zests, which is pretty Dalmorian. Custard pie would then chime in and make it all rather rounder. Mouth: extremely expressive, sweeter on the palate, full of oranges and sultanas, figs, sultanas, dried pears, sultanas, cinnamon roll, sultanas… Nutshell, its full of sultanas without being heavy or even remotely cloying. Once again, the Dalmorian oranges are then joining the dance. Finish: rather long and, you got it, full of sultanas as well as cracked pepper and cinnamon. Raisin rolls and cinnamon rolls together in a basket. Comments: the Pedro spoke out but the whole remained elegant. Excellent Dalmore.
SGP:561 - 87 points.

Dalmore 2005/2023 (49.3%, OB, Vintage Collection)


Matured in ex-bourbon and 'enhanced' (here we go again, at least that's honest) in the usual Matusalem sherry casks as well as in Vintage 2005 sherry casks, but not too sure about what that means. Some kind of solera that was started in 2005? Some kind of añada sherry? Casks that were coppered in 2005 and then used within a solera? BTW it wasn't 100% sure that this one would come out in November but PR stuff has just been sent out, so it seems to go according to plan. Colour: gold. Nose: I remember. It's a tighter yet fruitier and fresher Dalmore, rather in the style of the old 20 yo OBs with their shining silver labels (1970s bottlings). Great news, I agree. Tangerines and oranges, orange blossom, a little maracuja, panettone, fig jam, drop of rancio, malmsey, then whiffs of menthol and anise that would balance it all out. Mouth: superb. It is all about marmalades and jams (figs), plus pepper and dry raisins. A little fudge too, a little coriander, a touch of condensed milk, plus bitter oranges and the smallest black truffle. Finish: long, more on classic oranges, pepper, and this little truffle once more. The aftertaste is pretty tropical, with mangos and guavas kicking in with moderation. Comments: one of, if not my favourite recent Dalmore, one that's really not too influenced by the sherry. I'll watch this bottle.
SGP:661 - 91 points.