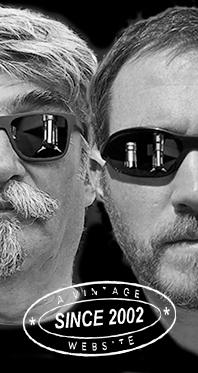 Home
Thousands of tastings,
all the music,
all the rambligs
and all the fun
(hopefully!)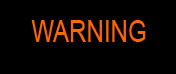 Whiskyfun.com
Guaranteed ad-free
copyright 2002-2023



---

Angus's Corner
From our correspondent and
skilled taster Angus MacRaild in Scotland

We are 21, Session 2
Ardbeg and Laphroaig

| | | |
| --- | --- | --- |
| | While Serge's heart lies on the east coast, in Brora, mine ultimately belongs to the West of Scotland - usually to be found lingering around Islay, Skye and one or two places in between. As such, I thought my own wee celebration of Whiskyfun's 21st birthday could be just a neat pair from two of my favourite distilleries. But seeing as this is a celebration, we'll make them heavy hitters, indeed, any excuse etc… | |

Laphroaig 30 yo (43%, OB, 75cl, +/-1997)
One of the very early batches I believe. Colour: deep gold - a darker batch. Nose: there are many various flavours you can say about these older Laphroaigs, but - as with something like Pinot Noir - sometimes it's easier just to say: 'Old Laphroaig'! An extraordinary and perfectly integrated display of tropical fruits combined with very gentle medicinal aromas and the most gorgeous and elegant, drying peat smoke. You could add smoked teas, grapefruit peel, a few iodine drops and these wonderful, subtle notes of waxed hessian and camphor. Mouth: the sherry in this batch is stunning and very obvious here, hugely rich, waxy, fruity and with some darker fruit notes such as sultana and fig coming off the back of the sherry, which is also stunningly resinous, earthy and salty with some beautiful tobacco notes too. Perfectly engaging and mouth-filling at 43%, treads a perfect tightrope between power and grace. Finish: long, warming, full of dry, brittle and elegantly peppery peat smoke, more tiny inflections of iodine and crystallised exotic fruits and tropical fruit teas. Comments: a very special whisky for me emotionally for many reasons, but one of those rare instances where I believe the technically quality of the whisky itself more than matches that emotional power. We've often lamented these being bottled at 43%, but I wonder if that hasn't actually been something of an asset here? The sheer elegance, effortlessness and class of this whisky is thrilling.
SGP: 665 - 94 points.

Laphroaig 10 yo (90 US proof / 45%, OB, Julius Wile Sons & Co New Hyde Park NY, circa 1980)
It seems fitting that we have a USA bottling, now that Whiskyfun is legally allowed to drink in America. I wrote notes for this one already, but, you know, different batches etc… Yes, that seems like a good excuse… Colour: gold. Nose: ok, I was being slightly frivolous about batches in my above comment, but I do definitely recall the previous bottle I wrote notes for being much more sherried than this. Instead, this is pure old Laphroaig. Passion fruits and mangos laced with medicines, bandages, seawater, then pink grapefruit and tiny notes of dried seaweed and sandalwood. Poetically coastal, fresh and full of this very particular elegant and gentle peat smoke that drifts in and out between all the fruit and seashore aromas. Truly, a beautiful nose. Mouth: definitely a less sherried batch. Very much on lime, citron peels, grapefruit, passion fruit and exotic fruit teas with hints of fennel and natural tar. Also many coastal things and a general feeling of soft seawater and umami / salty qualities. A softly earthy and tarry flavour of peat that feels drier and more organic than the modern manifestation. Also wonderfully and complicatedly medicinal. Finish: long, outstandingly salty, precise, full of crystalline peat smoke, preserved tropical fruits and tiny notes of dried seaweed, mineral salts and impressions of hessian in the aftertaste. Comments: the impression I am always left with after trying these old Laphroaig 10s is that of the purity and power of the distillery character that shines through - you just could not be drinking any other whisky in existence. One of the all-time great flavour profiles in Scottish single malt whisky. Certainly a different take than the more sherried version I tasted before, but for me same score.
SGP: 764 - 94 points.

Ardbeg 19 yo 'First Witch' (51.7%, Elixir Distillers 'Macbeth', 1800 bottles, 2023)
Quite a thing for an indy bottler to be able to release a 19yo Ardbeg with an outturn of 1800 bottles! PX sherry is mentioned in relation to this one, but not too sure if that's full term or a re-rack. Colour: deep orangey gold. Nose: the sherry shows! We are on wonderfully sweet and syrupy tar extracts and resinous fir woods, also salted almonds, some slight leathery funkiness and peppery peat that feels nicely sweet. With water: gathers complexity now with more fir woods, fennel, aniseed and cola syrup. Also more tar and salted liquorice. Mouth: wonderfully on tars, coconut, herbal cough syrups, medicinal balms and medicinal tinctures. A sweet and syrupy peat that feels nicely textural and yet still pretty salty. More salted almonds and flavours reminiscent of bacon frazzle crisps and bacon jam. With water: you could almost believe this is 1970s Ardbeg with these magnificently fat and gloopy sweet peat flavours, dominated by sweet herbal cough syrups and old honey liqueur impressions. Some smoked herbal teas as well. Wonderful! Finish: long, camphor and tar ridden, peppery and sweet peat galore in the aftertaste. Comments: it's pricy, but this is a hugely impressive bottling and a great composition.
SGP: 567 - 91 points.

Ardbeg 17 yo 1973/1991 (55.4%, Dun Eideann, Donato Import, cask #3933, sherry, 450 bottles)
Always wanted to try this one! Colour: deep amber. Nose: immediately I get this stunning impression of sarsaparilla and root beet, this very rooty kind of medicinal profile that comes from a perfect fusion of old school, heavy Ardbeg peat and a brilliant sherry cask. A style which only a handful of whiskies in the world would seem to possess. You could also list such things as damp pipe tobaccos, dried out old herbal liqueurs, pure tar extracts and dried exotic fruits. Also the most brilliantly salty, gamey and earthy sherry fusing with all this beautiful peat. Enough! Madness! With water: becomes even drier, earthier, fatter and with a more peppery peaty perhaps. But this is still a total dominating and breathtaking peat and sherry bomb. Mouth: it's the singularity of this profile which is so striking. Pure old school sherry and peat fused at the hip in a way which is pretty hypnotic and captivating. Stunningly salty, immensely on umami, old leather, balsamic, pickled walnuts with touches of brine and anchovy paste. Also these very dried out dark and exotic fruits. With water: gets fruiter but also rootier and earthier once again, some root vegetables, some soot, lashings of tar, camphor and drops of pure iodine. Finish: extremely long, and devastatingly brilliant. Comments: I think we could add this one to the pantheon of sublime sherry and peat bombs of the past. Looks like Serge enjoyed this one a lot back in 2011, but I think it's perhaps worth even one more point…
SGP: 568 - 95 points.