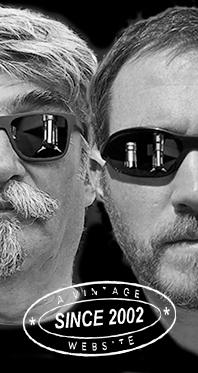 Home
Thousands of tastings,
all the music,
all the rambligs
and all the fun
(hopefully!)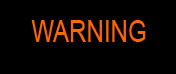 Whiskyfun.com
Guaranteed ad-free
copyright 2002-2023



We're back with even more Glen Elgin (3/4)

You were warned.

(Magazine ad, 1934, USA. Blind was already the way)



Glen Elgin 11 yo 2010/2022 (59.1%, James Eadie, UK, Bual Madeira cask finish, cask #3580020, 325 bottles)
A 19 months finish in Bual, which is a grape variety that's often used to make cooking, apéritif or desert Madeira. Madeira is one of the wines that can work well, in my experience. Colour: pale gold. Nose: I believe they're experts in this field. Awesome spicy banana cake, soft curry, very soft mustard, apple pie drizzled with honey and syrups, crema catalana… All is well. With water: custard and a pack of jelly babies and crocodiles. Indeed, rather crocodiles. Some 'winter tea', rosehip... Mouth (neat): rich but tarter, very lemony, with also a fino-y character, that is to say more mustard, even horseradish. It burns a little bit at this strength, but that's not very surprising. With water: easier, but with more pepper and mustard at the same time. Finish: long and rather on these Madeiras our cooks are using. You know the joke, 'I know a chef who always cooks with this and sometimes, he even adds some to the food'. Lovely sourness in the aftertaste. Comments: This little Glen Elgin was ultimately rather tight on the palate, but I really liked it still.
SGP:461 - 86 points.

Glen Elgin 14 yo 2007/2022 (53.1%, James Eadie, UK, First fill Marsala cask finish, cask #354553, 287 bottles)


We're in Sicily this time, with Marsala, another fortified wine. Colour: deep gold. Nose: varnish and vinegar this time, even glue, acetone, 'a trip to Ikea'… That's good fun when you know that it'll change, eventually. With water: indeed it gets gentler, rather on almond halva, sesame, touches of earth, dry leaves, tobacco… It must have been some very dry Marsala. Have to find a good one, by the way. Mouth (neat): same tones of varnish, big mustard, more glue as well, heavy vinegar… I believe you could season your rucola with this. With water: and once again it would become gentler, rather with walnuts and tobacco this time. Bitter oranges and cinchona too. Finish: long, peppery, mustardy, leafy. Varnish and myrtle liqueur in the aftertaste. Comments: I really like this one, but I think someone's tried to make a statement. Myrtle pickers, perhaps?
SGP:361 - 82 points.

Secret Speyside 16 yo 2006 (54.2%, Single Malt Dreams, for Norsk Whiskyforbund, sherry hogshead finish, 245 bottles)


The little ghost of Ragnar Lodbrok told me this was Glen Elgin. Colour: straw. Nose: back on chalk, ale, walnuts, earth, old wine cellar and a wee glass of umeshu. With water: manzanilla! Enough said. Mouth (neat): excellent, tense and rich, with lovely walnutty spices, curry, pepper, juniper, capsicum, mustard, bitter oranges… With water: leaves, fino, mustard, bitter oranges, and just three raisins. The tiniest raisins they have. Finish: long, with this wonderful leafy bitterness. Glen Elgin with much knack. Comments: there is really not the slightest excessive sweetness in these Glen Elgins. They know how to behave!


SGP:361 - 87 points.

A Speyside Distillery 15 yo 2006/2021 (54%, Thompson Bros. for The Whisky Find, Taiwan, sherry hogshead since 2019, 307 bottles)


The same little ghost told me this was Glen Elgin too. Colour: straw. Nose: this time again we're finding varnish and acetone, although that part would tend to vanish in the air, quickly. Other than that, it is very bready and rooty, which works a treat. Plantain, parsnips, fresh cigars (better wait)… With water: it's pretty 'green', with leaves, apple peel, even notes of white calvados… Mouth (neat): there, varnish again. Then ultra-tight lime juice, mezcal, gherkins, olives… Good fun, even if it is not very 'Glen Elgin'. Neither is it very 'Speyside'. With water: sour citrus, leaves, branches, then some wax and a little mustard again. Perhaps even a little bear garlic? Finish: medium, very green and earthy, fermentary, with some sour beer in the aftertaste. Some sweetness too. Comments: perhaps more for the Stoics?


SGP:361 - 85 points.

Glen Elgin 15 yo 2008/2023 (58.5%, Lady of the Glen, Profiler barrique finish, cask #800179, 270 bottles)


I am deeply sorry, I must admit my ignorance, I have to confess I do not know what a 'profiler barrique' is, unless it is a barrique that was designed/prepared to impart a specific profile to the liquid it would then shelter. So, some kind of 'designer barrique' with specific toast and char etc.? Colour: full gold. Nose: fresh sawdust and vanilla, toasts indeed, brown toasts, halva and nougat, Nutella (apologies), panettone, fresh brioche… There's a pattern there, indeed. With water: not much change. Mouth (neat): good, a tad 'American' even if the cooperage was in Portugal (J. Dias, just south of Porto), but extremely spicy. Cracked pepper on crack, as they say. With water: oranges to the rescue, but it remains spicy, more on chili this time. Finish: medium, and barrique-led. Good work for sure, but you have to like them very spicy. Comments: I've tried chili liqueur only once in my life, and it was, well, an acquired taste. I think it was 'Ancho Reyes'. Very unusual.


SGP:372 - 83 points.

Glen Elgin 14 yo 2008/2022 (48%, Artist Collective, La Maison du Whisky)


Colour: deep gold. Nose: vanilla and brioches, milk chocolate, baklavas, roasted pine nuts, honeysuckle and orange blossom (Turkish delights). Tiny touch of pine resin. Not very 'Glen Elgin', but very nice. Mouth: it's new-wave bourbon, almost. Oak, curry, ginger, office coffee, maple syrup, touch of varnish, roasted pecans, vanilla. Finish: spicier, with more pepper, nutmeg and some hotter turmeric in the end. And lemon curd. Comments: decidedly modern, with the wood doing a large – yet good – part of the job.


SGP:461 - 85 points.

Glen Elgin 13 yo 2008/2021 (53.2%, The Maltman, for the Netherlands, PX finish, cask #1227790, 296 bottles)


A lot of finishes everywhere, I agree, but whose fault is it? The bottlers' lacking in excitement or the distillers' who offer very average casks with little soul? That's open for discussion (only on postcards or on Facebook please). Colour: amber gold. Nose: shoe polish! And roasted chestnuts, walnuts, metal polish, old coins (or old iPhones) and just a large tin box full of tealeaves. With water: Barbour grease, furniture polish, walnuts and more shoe polish. Impeccable, you would believe you're at House of Bruar's. Mouth (neat): nah it worked a treat. There's nasty dull, sweetish PX and there's good PX (apparently). Remember it's a grape varietal, not a type of wine, and that dry PX can be stunning. This is stunning, I find. With water: please do not add too much (guilty as charged, thank God I was having a lot). Otherwise, perfect. Cigars and teas. Finish: long, ashy, with more walnuts, polishes, some saltiness, and clearly a feeling of amontillado (I agree, that's not very 'PX', but there). Comments: why only the Netherlands? Joking, great drop.
SGP:462 - 88 points.

Glen Elgin 14 yo 2008/2022 (55.7%, Signatory Vintage, Kirsch Import, 1st fill sherry butt finish, cask #9, 639 bottles)


Colour: deep gold. Nose: there, bouillons, meats, marrow, old walnuts, cigars, leek, parsley, oranges, raw chocolate, drop of old balsamico. With water: and earth, mushrooms, autumn leaves, more cigars, more walnuts… This is Glen Jerez, well, almost. Mouth (neat): sweeter, more on triple-sec, figs, arrack, damson liqueur (the Alsatians make the best – well not too sure 'bout that), sloe, ripe dark figs… With water: this one too shouldn't be reduced too much. Walnut wine, cigars, notes of Madeira (we still have that glass on the side)… Finish: rather long, classic leafy sherry, with walnuts, mustard, pepper, salty touch… Comments: a rougher and tougher kind of sherry, with more pepper, walnuts and mustard. Excellent and dry.


SGP:361 - 86 points.

We'll have some older ones next, stay tuned, and peace.