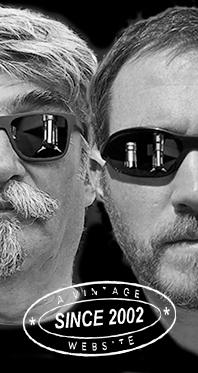 Home
Thousands of tastings,
all the music,
all the rambligs
and all the fun
(hopefully!)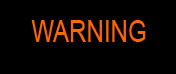 Whiskyfun.com
Guaranteed ad-free
copyright 2002-2023



We're still in Campbeltown,
just for one more day

| | |
| --- | --- |
| Well, remotely, sadly. We've had some probable undisclosed Glen Scotia right yesterday, but today will be the official day. In the olden times you could find a lot of Glen Scotia bottled under supermarket own brands. | |

You know, those cheaper ones that are always voted 'Best Whisky In The World' according to smart PR agencies who know that you should never, ever mention the categories. But today Glen Scotia's regained some lustre, partly thanks, in my opinion, to some rather smart re-racking campaigns, it's just like at cousins Loch Lomond. We'll also see if we can find some older ones…
Glen Scotia Distillery (Glen Scotia)

Glen Scotia 12 yo 'Seasonal Release 2022' (53.3%, OB, finished in amontillado, 14,000 bottles)


First fill bourbon then amontillado, wood works indeed, let's see. Colour: golden. Nose: old vin jaune, amontillado indeed, mustard, tarragon and shallots (right, sauce béarnaise - quite) plus damp cellar, old barrels, marmalade, smoked paprika (I have to say I love smoked paprika)… We're somewhere in Andalusia indeed, having apéritif sheltered under a parasol. Indeed, not exactly in Campbeltown, so much for 'a sense of the place'. But it's very nice. With water: more bone-dry sherry-like wine, with touches of aniseed and mint. Touch of sulphur (or leek soup). Mouth (neat): very well boosted, you just need to enjoy heavy dry sherry (or similarly dry whites from the south of Spain). Walnuts, pepper, mustard, plus a lot of toasted oak, nutmeg, cinnamon... With water: add enough water and you'll come up with a glass of Tio Pepe. Saltiness coming out, seawater… Finish: long, on similar notes. Comments: mixed feelings. I adore dry sherry and I love to be transported to Andalusia by the way of a sip of whisky. On the other hand, there's not much Campbeltownness left. Of course that exists. Oh well, let's open our minds, I find it very good, please pass the olives and the jabugo.
SGP:372 - 85 points.

Glen Scotia 2012/2020 (55.6%, OB for Independentspirit.de, oloroso finish, cash #19-657-7, 240 bottles)


The previous official livery. They've changed several times; I think the current one is fine (but not my business). Colour: gold. Nose: indeed, this is similar, just a little hotter, more spirity, a little leafier… It's also true that it's 50% younger. Greener walnuts, sauvignon blanc (nettle, capsicum, tomato leaves, celery) and mashed turnips, plus the expected mustard. And behind all that, touches of mangos – possibly from bourbon! Hurray! With water: saponification occurring, let's wait…. Good, it got much earthier, with musty old cellars and old barrels again. Mouth: tropical fruits upfront, or rather some jams made thereof, plus pepper and mustard, Thai basil, coriander and cardamom… That's the sherry wood for sure. With water: more citrus, as well as green walnuts and always these mustardy touches. Feels 'oloroso' indeed, but it does not feel 'solera'. One-cask oloroso, as they make vin jaune? Some kind of 'anada'? Finish: same. Comments: you totally get the fact that this one is kind of the same whisky, only younger.
SGP:372 - 84 points.

Can we have just bourbon, please?

Glen Scotia 2009/2019 (57.2%, OB for Acla da Fans, 1st fill bourbon, cash #171, 128 bottles)


This one for Switzerland. Colour: full gold. Nose: these batches were Springbanky, really, medicinal, mineral, sooty, paraffiny… Imagine some seawater blended with ointments and cough medicine, plus lamp oil and, well, toothpaste. Chalk. Really, Springbank. With water: loses a bit of focus when watered down. Grassy damp chalk or something. Mouth (neat): sure you do feel the 'crafty' oak, with some guava, green pepper, capsicum… But these violet sweets (nothing to do with Bowmore here) and all this doughy, sooty development keep nodding to the mighty neighbour. With water: more spicy sweetness from the barrel, bananas, guavas... I'm even getting some rye bread. Finish: rather long, with a few jelly babies and some orange soda. Hey perhaps even irn Bru! Comments: Springbank on the nose, rather some Irish on the palate. Bah it's all the same neighbourhood anyway. Much more sweetness than in the 'sherries'.
SGP:641 - 84 points.

Campbeltown 7 yo 2014/2022 (54.5%, The Coopers Choice, Banyuls cask finish, cask #125, 372 bottles)


Some blended malt on paper. Right, this should be Glen Scotia, as I doubt anyone, perhaps even the owners, would have dumped Springbank into ex-Banyuls wood, really. Let's say Banyuls is one of the PXs of France, very roughly, except that you can have them white, rosé or red. I believe this was red (don't get me wrong, some are stupendous). Colour: apricot. Nose: game, grouse, cranberries, gunpowder, cabbage, hoisin sauce, paraffin, basalt… And that works. Amazing. With water: ripe peaches (en regalia, ha!) Mouth (neat): what a funny concoction. Hate the idea, rather love the results. Better than the other way 'round, I suppose. So jams in abundance, leaves, and peppers of all kinds. With water: indeed, peaches and raisins and very fruity hops. Finish: long, leafy, peachy, pepper. Comments: it's all good fun, really. Totally unlikely for sure, but I'd call it a goodwill whisky. I'm sure it would take a few ice cubes too, as Banyuls do. To hell with rules!


SGP:661 - 86 points.

Didn't we mention older Scotias? Just ask, this is Whiskyfun!

Glen Scotia 12 yo 1979 (59.8%, James McArthur, +/-1992)


Right, this is a miniature, not even sure they ever bottled it as a 70/75cl bottle. Hate it that this name has seemingly disappeared but remember James McArthur is the only company that's ever bottled a Malt Mill single malt. And some of the very best Port Ellen an Caol Ila 'sherry'! Cheers Arthur (and cheers Peter H.!) Colour: straw, but gosh, there's a dead wee spider inside! (why do you feel the need to add 'dead', S.?) Nose: porridge, mashes, plastics, mud, sour cream, horseradish, mustard… Let's call it mister Austere. With water: I'm getting zests and castor oil. I agree that's unusual. Mouth (neat): someone's smoked bitter oranges back in 1979, it seems. Some Mozart Kugeln, caramel, marzipan… With water: more bitter oranges, but not much development other than that. Finish: rather long, quite peppery. Comments: certainly very charming, but I would suppose current day bottlers would have dumped this cask into PX in no time. You're right, or into ruby Port, zinfandel, Bordeaux, tequila, marsala… Oh, and they would have filtered it out so that no (dead) spider could have made into your tasting glass.


SGP:451 - 81 points.

Indeed, malt whisky the old way – I don't say the better way: take any cask, disgorge, bottle. But let's have another older Glen Scotia…

Glen Scotia 8 yo (80° proof UK, OB, +/-1960)


So, 46% vol., from the A. Gilies times and said to be the best Glen Scotia ever bottled and one of the best whiskies to have ever originated from the Wee Toon. Colour: deep gold. Nose: not THAT impressive at first, similar to many older Scotch whiskies including famous blends, but give it time and it'll start to unleash myriads of dried fruits (all of them, really, no need to list them) and then this kind of waxy, slightly smoky coastalness that's also pretty popular north of Inverness. Yeah I know that's the other side. The smoke from a Craven 'A' and a glass of middle-aged Meursault, then zillions of tertiary, and perhaps even quaternary aromas (what's that, S.?) Roasted nuts, honeys, whatever…Mouth: it's like visiting both the Louvre and the British Museum, a real catalogue of aromas. Smoky, salty, waxy figs, shall we say in summary, or we'll still be sitting here in about ten hours; I would suppose you've got other things to do on your end. Finish: medium, more towards meats and sauces shall we say. Same comments, we could build a whole list but we shan't. Comments: now I understand why Angus went for a score of 94 out of 100 five years ago. But I think he's been a little conservative, this is pure bottled philosophy. Where did they put the recipe? The Distillery has changed hands so many times, I hope they haven't lost it.


SGP:652 - 95 points.

I also wanted to have a handful of Hazelburn but I believe we'd better not. Death seat effect guaranteed. See you.