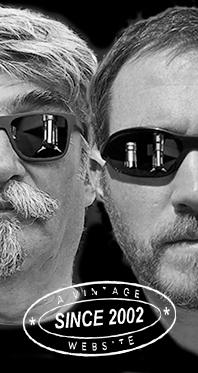 Home
Thousands of tastings,
all the music,
all the rambligs
and all the fun
(hopefully!)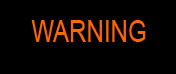 Whiskyfun.com
Guaranteed ad-free
copyright 2002-2023



Whisky shtuff

Eleven magical brews, uncertain mixes and secret juices, as they come out of the boxes, shelves and parcels…



Zaubertrank (46%, Signatory Vintage and The Whisky Druid, blended malt scotch, 2022)
Zaubertrank means 'Magic Potion' in high-German (and in any kind of German). Colour: gold. Nose: Doritos Sweet Chilli Pepper, smoke-and-chilli beef jerky and lapsang souchong at first, then rather fumes (say an old Harley, preferably a shovelhead) and a large variety of apples. Never stops getting gentler and better polished then. Mouth: I find it a little bizarre that this would be totally Scottish, I'm rather reminded of some smoked efforts from Mittelleuropa, but never mind, it's cool. Unless they finished it all in mezcal? Many more bits of smoked and chilli-flavoured beef jerky and biltong, some dried pineapples, tarry liquids, salted liquorice, lime juice, pipe tobacco… Finish: long and tarry. It's 'as if we've just swallowed an ashtray', as we used to say when chain-smoking was not frowned upon yet. Dear Helmut Schmidt! Comments: pretty unlikely but the fun is immense.
SGP:566 - 85 points.

Islay Mist 10 yo (40%, OB, blended Scotch, +/-2022)


Crikey, they should really change the name, it's even worse than that famous yet fictional blend of Talisker with Oban. For long, Islay Mist has been some kind of lighter Laphroaig, but I think things have changed, let's see… Colour: light gold. Nose: very nice, not grainy, without any heady vanillin or coconut, it's rather subtly smoky and coastal, albeit not really medicinal. Touches of bacon, whelks, clams, fresh almonds, a little grapefruit, some of that age-old lapsang souchong tea, some hay smoke (wonderful in new cuisine)… What a lovely nose! Mouth: quite possibly the best current young blend out there. Touches of bananas and mangos, coastal smoke, mercurochrome, ashes, more smoked tea yet, some brine… Finish: surprisingly long, but that's the power of the peat. Comments: just checked that I had tried many Islay Mist but never a 10. Great surprise, but there's 'probably' 50% Laphroaig inside.


SGP:555 - 85 points.

While we're having Distillers' blends…

Naked Malt (40, OB, blended scotch malt, 'extra-matured in naked first fill sherry casks', 2022)
This label-less new one by Edrington is said to be a blend of Highland Park with Macallan. Sounds good, but what is a 'naked first fill sherry cask'? Can it be naked if it's not new/plain/virgin oak anyway? But granted, there is no official denomination anyway. Colour: gold. Nose: we've already noticed a few times that HP and Macallan did tango well. First and foremost, this is almost pure fig cake (naked fig cake, ha), with some baklava, sultanas and just a dollop of honey plus one of orange blossom water. Very, very lovely nose (for less than 30€ mind you). Mouth: more dried figs, fig cake, fig wine, fruitcake (full of figs), then cherry liqueur made in Burgundy (guignolet) and some Demerara sugar. Notes of brown beer too. Finish: medium, a tad molassy, with some oaktree honeydew and a slightly cardoardy aftertaste, which is very often the case at just 40% vol. Comments: this is where I should rant because of the low strength, and claim that they should have bottled it at 46% vol. Very, very fine.
SGP:641 - 83 points.

Black Bottle 'Andean Oak' (46.3%, OB, blend, alchemy series, 2022)


This is just a finishing in that new 'Andean oak', which Mount Gay in Barbados also use. Apparently, it's no particular species, it's just white oak that's grown in the Andes, so rather at higher altitudes, which should have made the grain tighter. I suppose this baby's not quite carbon-neutral then. Colour: light gold. Nose: pretty soft and shy, with some brioche, crushed bananas, overripe apples and then tiny whiffs of peat smoke. Those would come together with some tarte tatin and quince crumble cake which, even if they don't sing El Condor Pasa (S., come on) are adding some singularity, if not anything Andean. Mouth: it's having some trouble after the rather unctuous Naked Malt. This one is much spicier, peppery, with a curious cinnamon + smoke combination that makes it a little bitter. Some green walnuts do that too. Some bitter zests. Finish: medium, a tad new-oaky, spicy. Some marmalade. Comments: pretty modern, you get the oak flavouring, which never a hit at Château Whiskyfun. Some other aspects are pretty pleasant.
SGP:562 - 78 points.

SRV5 8 yo (48.5%, Thompson Bros., blended malt, 2022)


This stems from a continuous, perpetual 'living' vat, which some lovely Scottish friends would call 'a solera' (lol). £29 ex VAT, by the way, that's a steal. Colour: straw. Nose: fresh and fruity, not void of any Clynelishness if you ask me. Custard, mirabelles, melons, olives, Campari, paraffin, peat smoke and tinned gherkins. There. Mouth: very punchy, I would have said 55%, not 48.5. Good fresh fruits, apples, gooseberries, grapefruits, touch of shoe polish, olives again, garden smoke (grass, hay) and more paraffin. This could have been a single malt just as well. Finish: long, a little sweeter, even a wee tad sugary or liqueury, but indeed that would be limoncello. Aftertaste: a bunch of practical jokers may have thrown a bottle of mezcal and one of Jamaican rum into the vat, far into the night, while everyone was sleeping. Comments: totally love it, but what does a chunk of colonne créole do on the label?
SGP:563 - 88 points.

Highland Journey (46%, Hunter Laing, blended malt, +/-2022)


How do you define the style of the Highlands? Is it Ben Nevis or is it Glengoyne? Or Blair Athol? Or Pulteney? A little bit of everything? Colour: white wine. Nose: apple juice, greengages, sweet bread, more apple juice, cider, oats, grass… Mouth: firmer, good, grassy, young. More cider, pear cider, then branches and a little sawdust and cinnamon. Rather closer to Blair Athol on average, I would say. The 46% vol. always work a treat. Finish: medium, a little gritty, with a green tannicity. Comments: not Brora 1972 but it beats Simon & Garfunkel hands down. I mean, that Andean Black Bottle.
SGP:461 - 80 points.

Hebridean Journey (46%, Hunter Laing, blended malt, +/-2022)
Colour: white wine. Nose: it is not a heavy peater, on the contrary I find it rather saline, coastal and on white and yellow fruits, somewhat ala Bruichladdich. More apples and pears, also some peaches and some melons, all that with this feeling of sea breeze emanating from your glass. A touch of brine too – or there, seawater. A lovely style. Mouth: there is a little salty smoke (beach bonfire, smoked kippers) but there's also quite some pepper, as well as green peppercorn and green apples. Some astringency. Finish: rather long and even more peppery, this time in the style of some lighter Talisker. Growing peat smoke and some horseradish in the aftertaste. Comments: this baby went from virtually unpeated to almost a wee peat bomb. Good fun, and in fun, there is whisky. I should have tried this one right after the Islay Mist.
SGP:464 - 84 points.

Saturnalia Sponge 20 yo (47.2%, WhiskySponge, blended malt, 868 bottles, 2021)


Boy aren't we late once more. Colour: full gold. Nose: mirabelle jam, lighter maple syrup, brioche, cornflakes (Golden Grahams) and a large basket of overripe apples at first, then more raisiny sherry, sticky toffee pudding, walnut wine, tobacco and black fruitcake (very moist, with a lot of heavy rum inside). Mouth: straight on honey and apple liqueur at first, then more on 'chewing your cigar' and prunes, in an armagnac kind of way. Cracked pepper and also vieille prune (prune in French is not prune, it's plum, prune is pruneau; de nada). Finish: medium, sweet, pretty rich, yet clean and easy. Molassy honey and chocolate in the aftertaste. Comments: excellently jammy. Bas-armagnac, I would say (S. it says blended malt, capeesh?)


SGP:651 - 87 points.

St Bridget's Kirk 8 yo 'Batch #4' (48.9%, Hannah Whisky Merchants, blended malt, Amarone finish, 145 bottles, 2023)


A wise friend once said that the only red wine that's heavier than amarone is called a magnum. What's more, this baby spent no less than two years in first fill amarone wood. Ans yet, the whisky's not red, or even pink(ish), it's only... Colour: apricotty. Nose: no heavy cherries de la muerte or raspberries del inferno, rather a soft, caky nose, with just a little guignolet and crème de cassis from Dijon. Some triple-sec too, cassata, banana jam, and the expected raisins. Mouth: it is sweet. Loads of blood oranges (which I love and cherish), cracked pepper, melon cream, banana foam, orange drops, cloved, a small glass of lemonade and another one of ginger tonic, Italian bitters… I'm sure you could use this in a posh Spritz. Finish: long and spicier. Honey and more blood oranges in the aftertaste. Comments: blood oranges will save the world. Love this unlikely baby because of all those blood oranges. Mind you, amarone!
SGP:751 - 85 points.

Velvet Fig 25 yo (42.3%, Wemyss Malts, blended malt, sherry casks, 5000 bottles, 2020)


There's been an excellent Velvet Fig NAS back in 2014 (WF 86). Now with an age statement, that's the way! Colour: bright gold. Nose: when beeswax is coming through, you know you're in for a treat. Honey too, of course. Add wonderful juicy sultanas, precious apples and oranges, some milk chocolate, touches of fresh mint, a little tobacco, a wee coastal side, some delicate sherry (let's be honest, that's not always the case in Scotchdom)… Well you do feel that some high-class components have been assembled to form this one. Mouth: absolutely excellent, with a perfect coastal firmness, bizarrely some hints of cognac and armagnac this time again, many dried fruits and many honeys, and above all, a lot of elegance. This, would have deserved a crystal decanter! (that comment was so very un-Serge, S.) Wait, forgot something… figs, of course! Finish: medium, sweet and rounded but with a perfect, rather tight backbone. And in the aftertaste, guess what, black pepper and… figs! Comments: extremely good. I should have tried it earlier.
SGP:651 - 89 points.

Blended Malt 34 yo 1988/2022 (47.4%, Spheric Spirits, blended malt, refill hogshead, cask #10, 336 bottles)


This cask was bought from Ben Nevis Distillery and came from old 'blending stock'. Possibly some vattings that had been further matured to reach a certain age, in any case it seems that this was not one of those Ben Nevis that were blended at birth from in-house malt and grain (they had stopped distilling grain earlier). But if it's well Ben Nevis, it's pre buy-out Ben Nevis (Nikka stepped in only in 1989). Colour: gold. Nose: not pure Ben Nevis, unless it was made with much gentler specs than usual. Vanilla, flowers, light honeys, croissants, biscuits, chardonnay, chamomile and honeysuckle, lime tea… You could believe his is Glenmo, serious. Mouth: very fine, honeyed and floral, with ripe white and yellow fruits (plums, apples, pears) and a handful of small golden raisins, then green bananas, guavas and touches of citron. Orange blossom honey. Finish: medium, with a gentle spiciness from its age. Don't we all get bitterer? (of course not!) Some gentle cinnamon in the aftertaste, as well as even more apples, even granny smith. Comments: a silky, fresh old malt. Was it really blended or is it actually a gentle old single Highlander? I would suppose we'll never know…
SGP:641 - 89 points.