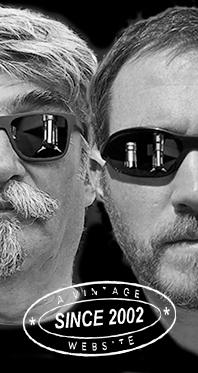 Home
Thousands of tastings,
all the music,
all the rambligs
and all the fun
(hopefully!)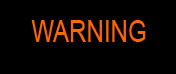 Whiskyfun.com
Guaranteed ad-free
copyright 2002-2023



Six Glencadams by way
of pleasant penance

Glencadam Distillery (Glencadam)

We did a couple of Glencadams the other day and beyond some wishy-washy results, it seems that one ABV was wrong, while several notorious online retailers were having it just as wrong. They say nothing is perfect in this world, but we do feel the need to make amend, with a little bag of other Glencadams. Because that's how it goes at WF Towers (any excuse, always).

Glencadam 11 yo 2011/2022 'Reserve Cask Parcel NO.10' (48%, Elixir Distillers, The Single Malts of Scotland, 4 casks)


The name of the bottler would suggest that there has been no tampering with the casks here. Colour: white wine. Nose: pure porridge, broken branches, sourdough, cider apples, then a little smoke (burning cardboard, charcoal…), then peaches and a touch of jasmine. Mouth: same, very 'natural', with cakes and pastries, cereals, oats, some green pepper, apple peel, touch of turmeric… Finish: medium, with the peaches being back and some greener green tea, which would lead to a slightly bitterer aftertaste. Comments: indeed some all-natural, rather naked malt whisky. Hold on, naked malt, apples, Adam… but of course.


SGP:461 - 84 points.

Glencadam 13 yo 2003/2017 'The Reawakening' (46%, OB, 5,994 bottles)


I wouldn't have tried this one again but Angus found it very average, while I had found it a wee tad better. Time to make sure (not that it matters much)… Colour: white wine. Nose: sweet porridge and custard, apricots, muesli, blancmange, a little lime and lemon juice, cut grass… Mouth: nah I find it not bad at all, despite the small death-seat effect after the TSMOS. Some bitter grasses, some lemon skin, then chalk and cardboard, touch of mustard… Finish: rather long but very dry, with even more mustard, tealeaves, lemon zests… Getting gritty towards the aftertaste. A lot of raw wood then, sawdust… Comments: indeed, not bad at all, despite all this greenness. But I think we'll now stop re-tasting this baby which is probably not the most significant of all the whiskies ever produced in Scotland.


SGP:461 - 81 points.

Glencadam 15 yo 2007/2023 'Reserva de Jerez' (46, OB, oloroso sherry finish, 9,420 bottles)


The 'Réserve de Sauternes' had been very good in my book, let's check this newer finishing. Colour: gold. Nose: ultra-tight nose, fully on walnuts and mustard, you'd almost believe they could put their hands on proper solera casks, but I suppose this whisky would have been darker then. Very nice earthy tones, mosses, dried mushrooms, parsley, then even more walnuts. A large bag, and rather a lot of hessian (from that bag). Mouth: top notch dry sherry, with even more walnuts, nocino, leather, tobacco, some coffee as well, bay leaves, poppy seeds… I find it excellent. One raisin hiding in a corner. Finish: long, a tad sweeter, and spicier (ras-el-hanout). Drop of pear liqueur, cracked pepper and clove in the aftertaste. Comments: greatly done, lovely oloroso sherry. I insist, some proper solera butts, by any chance?


SGP:561 - 87 points.

Glencadam 15 yo (46%, OB, +/-2023)
A proper hit when the first 'new' 15 came out. Probably not the first time I'm telling this, but I remember Big Jim McEwan telling us 'in secret' that it was his favourite dram. It's not that common that spokespersons would push a brand that's not theirs like this. I last tried this little 15 in 2009 (WF 87 back then). Colour: straw. Nose: raw, cereally, dead-on on barley and soil, then on sweeter custard and fruit tarte, between mirabelles, strawberries and apples. Let's not forget quinces. Mouth: so good. Touches of cinchona, lemon juice, Schweppes, Campari, green peppers, hints of aniseed, coriander… I believe you could drizzle this over an insalata caprese. Finish: our friends the walnuts are back. Awesome. Comments: it seems that it hasn't changed one iota since 2009. Unless it's an old bottle, but it is not. Jim is still right.
SGP:551 - 87 points.

Glencadam 11 yo 2011/2023 'Call That a Grand Prix' (62.1%, The Whisky Barrel, 1st fill bourbon barrel, cask #TWB1034, 207 bottles)


This one's celebrating Apollo 16's Lunar Roving Vehicle #2. Call that a Bugatti or a McLaren! I suppose it's going to be some celestial Glencadam… Colour: white wine. Nose: awesome, on butter cream, fudge, nougat, halva, shortbread and a little peat smoke, Islay-style… But it is a little strong. So, with water: chalk, mud, old tobacco pouch, kelp, porcelain, razor clams (just an example…)Mouth (neat): feels a little 'blended' with a peater from Islay. Of course it isn't, but perhaps did it spend some time in an ex-Islay cask, as is so fashionable here and there. Very good, naturally, with lemons, iodine, granny smith and green walnuts. Hurray. With water: the moon, I mean balance is achieved. Lemons, salty stuff, almonds, smoke… Finish: it's almost as peaty as Talisker, to give you an idea. Comments: wait, did they do peated batches at Glencadam? In that case, success success! Otherwise, it's always a bit embarrassing when a single malt displays a style that has nothing to do with its own. On the other hand, when it's as successful as this, I suppose one can't complain too much...


SGP:565 - 87 points.

Glencadam 11 yo 2011/2023 (62.5%, Signatory Vintage for Valinch Collective, 2nd fill bourbon barrel, cask #800173, 239 bottles)


Another 2011 (well observed, S.) Colour: white wine. Nose: no peat this time, rather lemons, granny smith, IPA and quite some C2H5OH. You're correct, that's ethanol. With water: very tart, very grassy, very much on green fruits, angelica, woodruff tea (just brew some this morning), greengages… In truth this is all totally and fully perfect, if simple. Mouth (neat): pure, almost crystalline barley-y lemon and green apple. We sometimes say that these cut you into two equal halves, with millimetre precision. Or that they 'send shivers down your spine'. With water: winner, no doubt. Impeccable doughy, grassy, green fruitiness, with an oily creamy lemony base. Nothing to add, it is flawless. Finish: long, like a blade. Lemons. Comments: quite incredible for a little malt without any legendary character/status and just eleven years old. It would restore your faith in humanity, in Scottish humanity at any rate. Let's cut the crap, it's just very splendid young malt whisky.


SGP:551 - 88 points.

Nocino

It is a traditional Italian liqueur made from unripe green walnuts. The process of making Nocino involves steeping green walnuts and honey or sugar in alcohol. After a few weeks or several months, the mixture is strained, and the resulting liquid is aged, sometimes in wood. Our dear friends at Whisky Antique/Silver Seal are making some stupendous Nocino, we've already downed a few bottles at WF HQ. Check them out (that was some totally free and truly unsolicited advertisement).